Low Content Books Ideas: Increase Revenue without Spending Hours Development
Low content offers are an effective way to sell products cheaply and get your prospects to convert into customers. Check out these low content books ideas here.
It's no secret that product creation takes a great deal of time. For many business owners and entrepreneurs, this can be a major drain on their resources.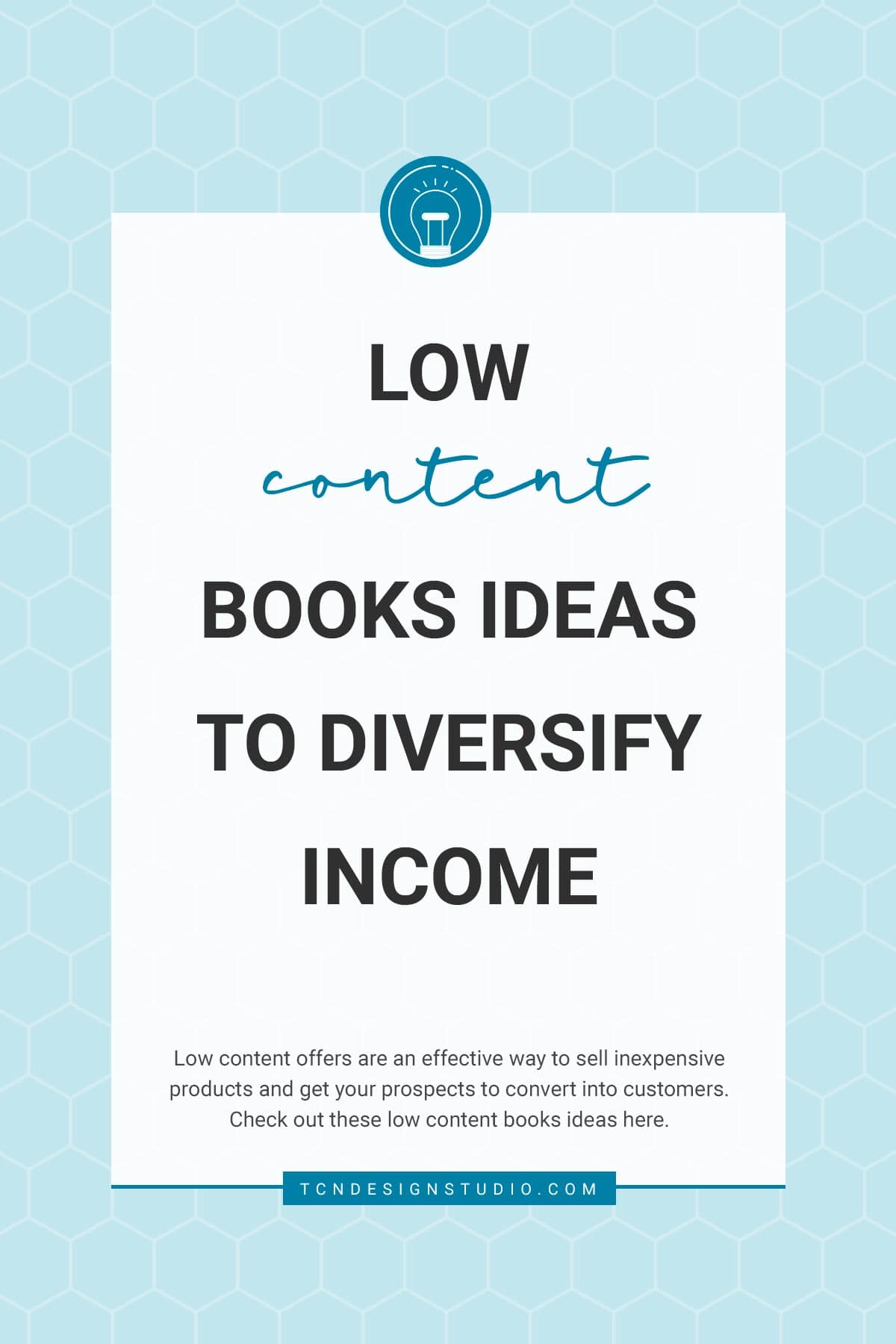 Low content products are a way to provide high-value solutions for your target audience without spending countless hours and money developing complex products and services. If done correctly, you can multiply the results of your content efforts tenfold.
You might also want to read these articles: 15 Easy Ways to Get Blog Post Topic Ideas, How to Monetize Your Blog: 9 Ways to Make Money Online Without Ads, and SEO Friendly Content: A Comprehensive Guide plus SEO Checklist.
What are Low Content Books?
In contrast to most products, like an online course that contains a great deal of text and/or video, "low content" products are light on text and images. Instead, they offer a simple solution to a targeted need. h
Some examples of common low content products include checklists, templates, journals, recipes, worksheets, and resource lists.
It's important to understand that low content does NOT mean low value. You still need to understand your audience's needs and plan the content in such a way that it will make a difference in their lives. But the actual content creation takes less time and involves less work on your part.
Benefits of Low Content Books
Low-content books are great at generating passive income because:
You can create them in a day or less.
You don't need writing skills.
You don't need any fancy software.
You don't necessarily need a website or an email list.
You don't need to spend any money upfront unless you decide to outsource some parts of the book creation, it's usually not expensive though.
You don't need paid advertising. After publishing your book, your income can become passive provided you do good niche research and you have a good platform that will back you up (Amazon, Etsy, Etc).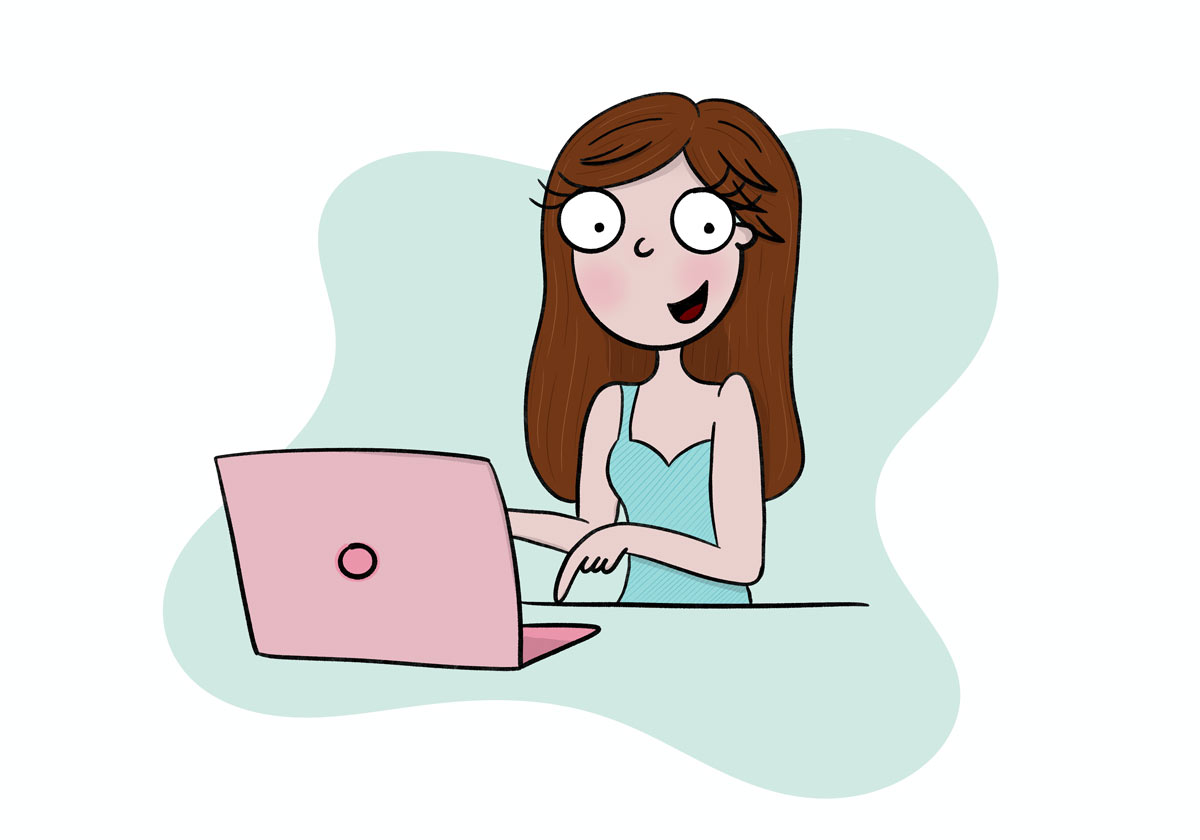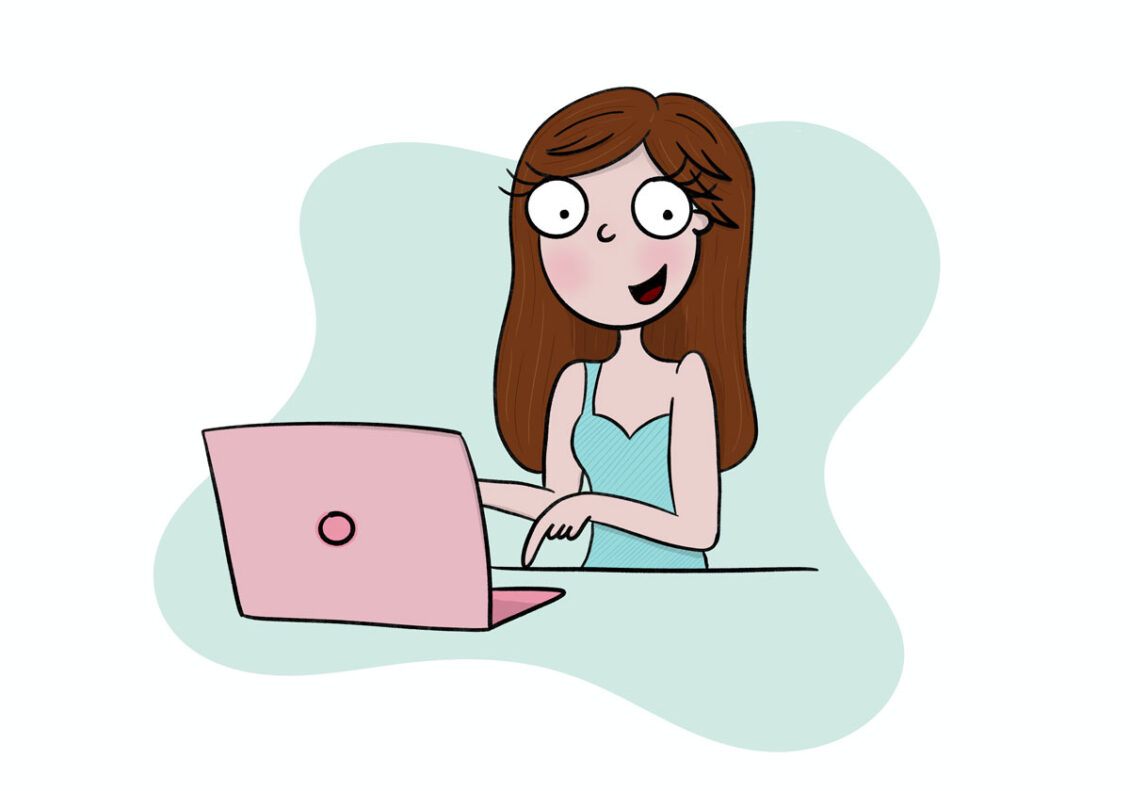 Why Sell Low Content Books?
The main advantage of low content books is that they take less time to create. This means that you're able to produce far more products than you would when writing longer text or creating multiple images or videos.
They can be stand-alone products, but also make a great add-on or option for a low-ticket offer in your sales funnel.
For your customers, the advantage is that this content is aimed at helping them achieve a particular goal, complete a task, or learn how to do something.
Your low content book is an aid to organizing or simplifying the process for your audience. That's how a piece with so little content can still offer value.
If done right, your low content books will delight your audience and build a stronger relationship with them. This increased customer satisfaction can translate into repeat purchases and referrals as they tell their friends about your wonderful offers.
Before we dive in, be sure to follow us on Pinterest, Facebook, Instagram, and also sign up for our email list (at the end of this post), so you'll never miss a post!
What Types of Low Content Books Can You Create?
If you're trying to come up with an idea for a low content book, start by thinking about the problems or desires your target customer faces.
What could you create that would help them address these? Here are some examples to get you started brainstorming:
1. Checklists.
If a required task has stages or a list of things to do, create a checklist that clearly lays out each step in the process. Then, people just need to work their way through, checking off each item as it's completed.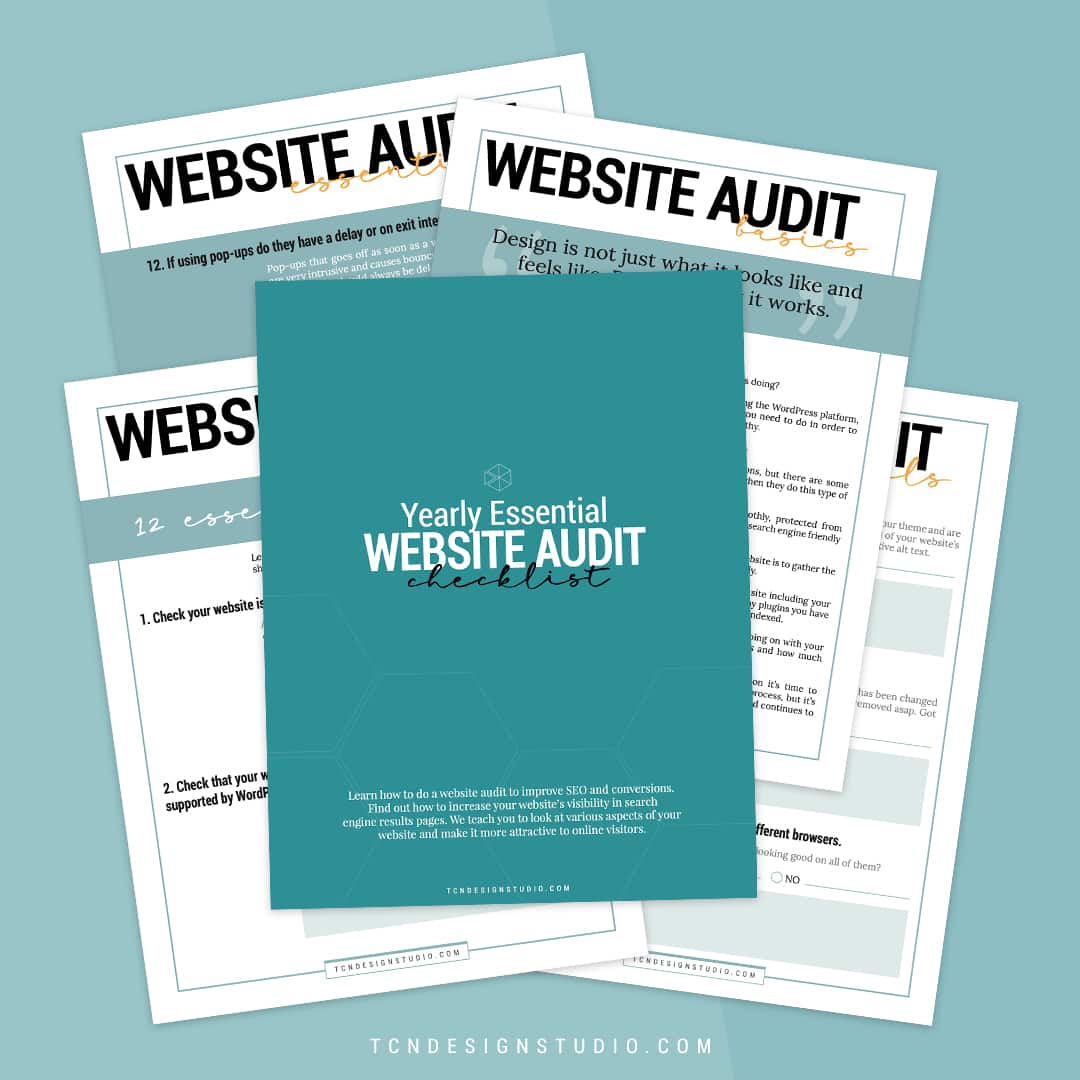 2. Planners.
Take a large project or goal and break it up into steps or sections. Create a piece of content that guides the planning for the user so they can simply fill in different sections to complete their plan.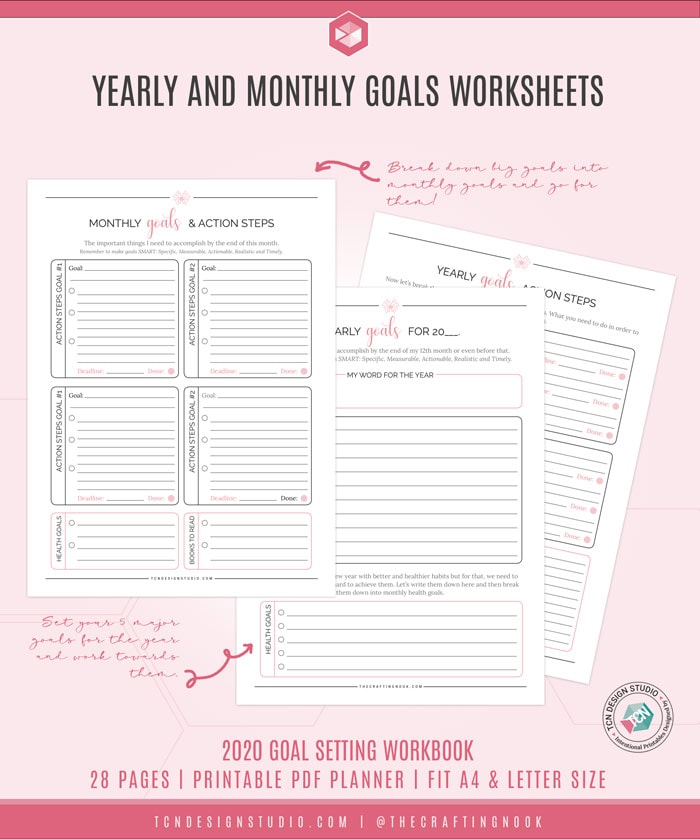 3. Trackers.
You can offer a tracking system that helps the user stay on target. It can help them make sure they're putting in the work each day and seeing progress. Some of these can be weight loss trackers, income trackers, savings trackers, and project progress trackers among others.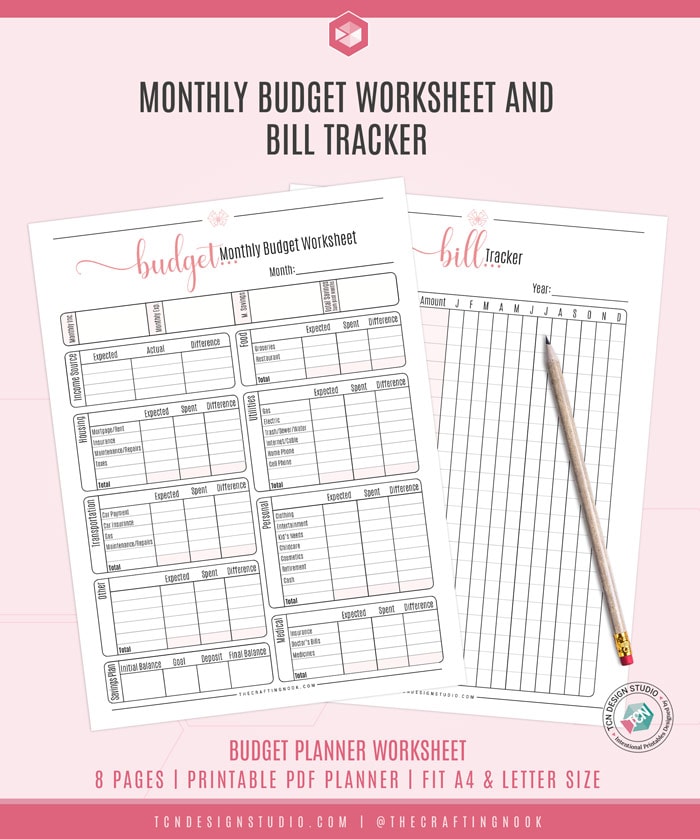 4. Journals (dots, grid, lined journal, ).
Journals are especially good for educational content or creative projects. The user can write their own reflections and ideas or jot down what they've learned after each course section.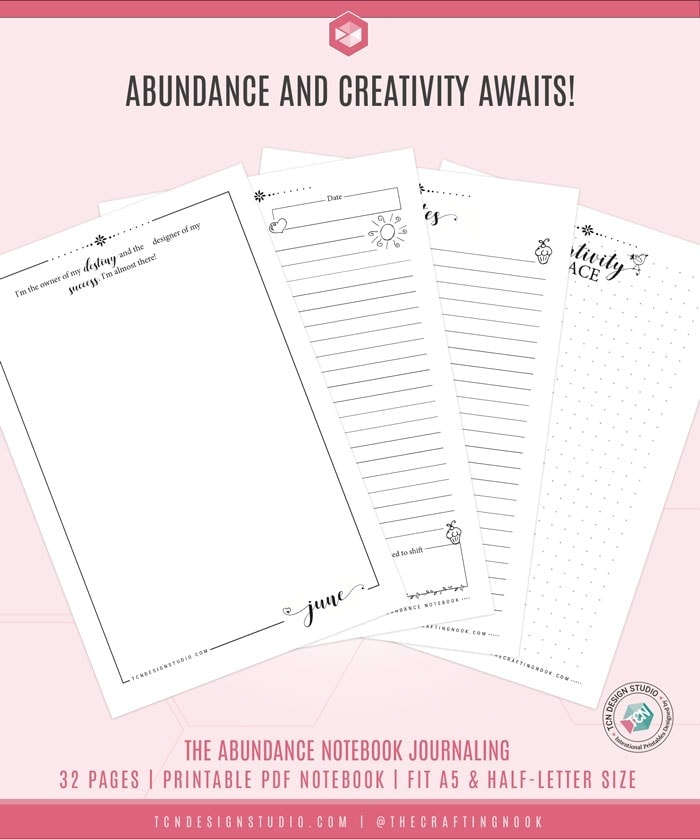 5. Worksheets.
Like journals, worksheets are a helpful supplement to educational content such as an online courses. Using a worksheet, the participant has a place to answer questions, follow instructions, and start doing the work on their own.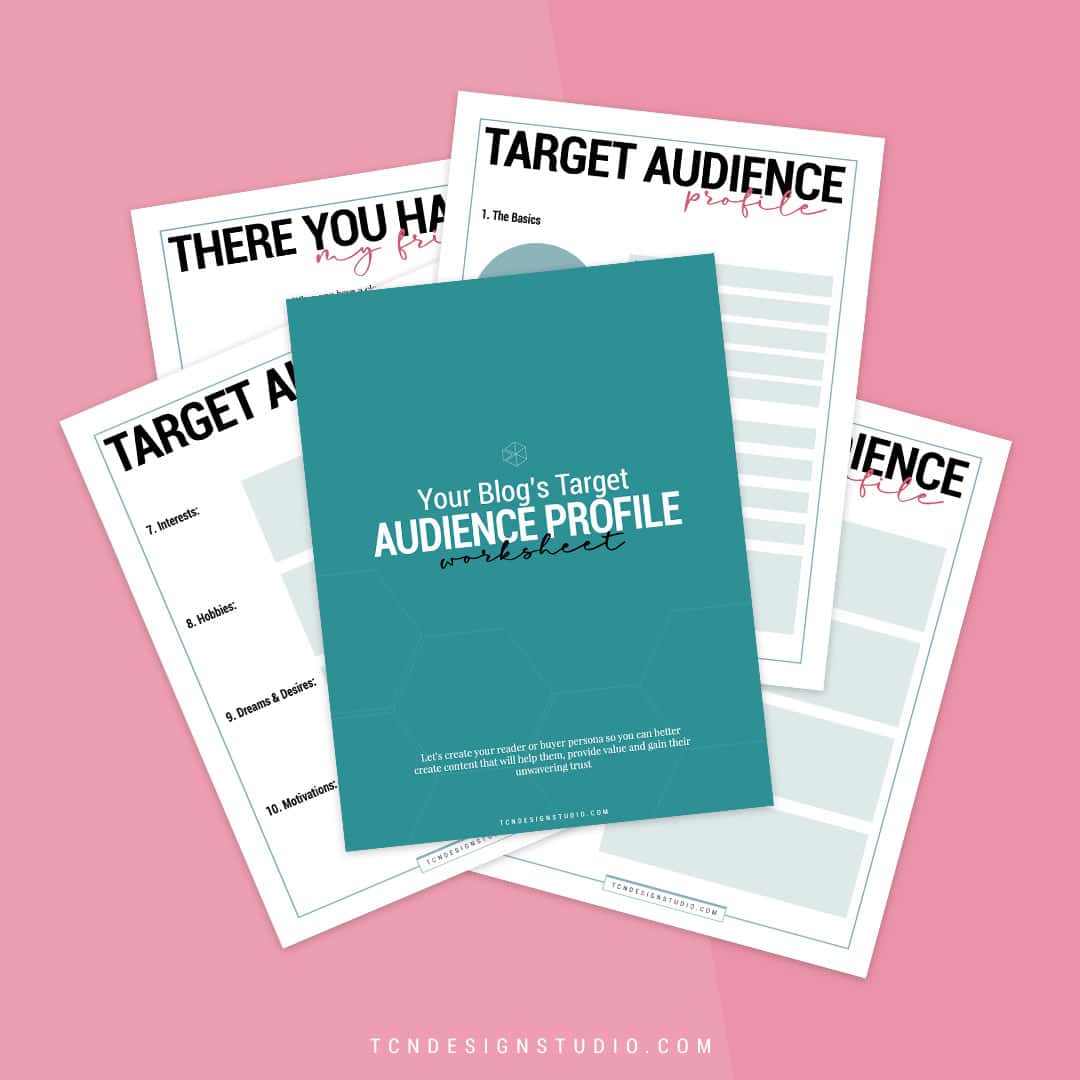 6. Workbooks PDFs.
Workbooks require more effort than typical low-content books because they are less repetitive (each page may be different!) and contain more structure and information to support the user. The workbook guides the reader and walks them through a series of questions and processes.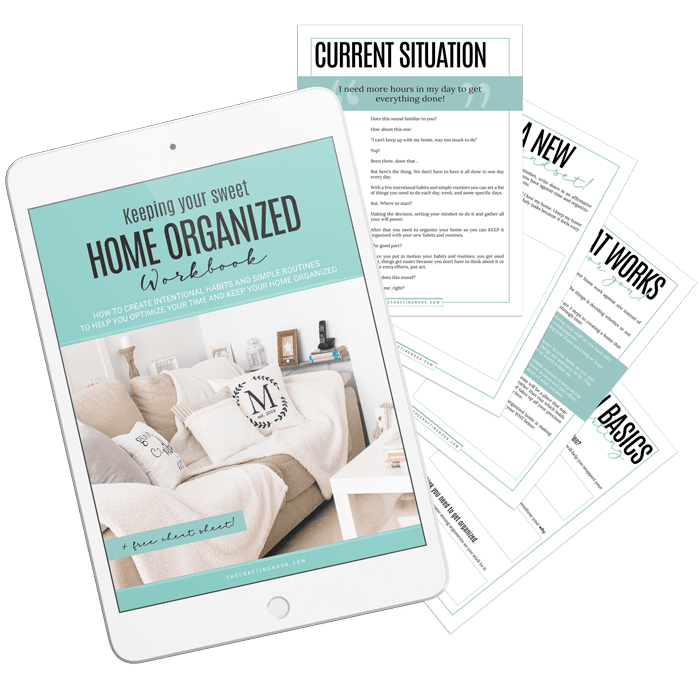 7. Prompt Notebooks.
Writers and drawers need to keep their art and inspiration flowing in order to avoid any blocks. Prompt notebooks are perfect for that. You can niche down by writing style; story, self-reflection, poetry, dreams, etc. Drawing can be niched down by drawing styles such as animation, abstract, still life, scenic, and the list goes on!
8. Toolkits.
In this type of low-content product, you can provide a variety of simple tools the customer can use to aid them in their task.
9. Resource Guides.
Provide users with a list of resources where they can find the content or information they need. Organize these resources so it's easy for them to locate exactly what they need.
10. Calendars.
Your customers might be able to make use of a ready-made calendar, such as an editorial calendar for content marketing or a calendar of holidays for planning promos.
Also seen as Agendas, calendar books come in great as a way to organize your days or activities.
11. Templates.
Create templates for documents your audience will use or tasks they will undertake. Make these templates customizable to the user's needs. Whenever they need the document, they can get started right away by simply plugging in the key information.
12. Coloring Books for Adults and Kids.
One of the most popular low-content types of books comes in the form of coloring books, both for kids as well as for adults. For kids, cartoon animals and characters are the way to go, while adult coloring books prefer a more mature style of drawing. Examples of graphics for Adult coloring books are mandala designs, nature, plants, flowers, and abstract elements.
13. Log Books.
It is incredible how much data people track – their business mileage for taxes, their blood sugar for diabetes, their workouts and body measurements for fitness, time spent practicing an instrument for their students – it is endless!
With a simple table created in any document creation software, you can create a quick and easy log book for any numerical data you need to record.
14. Activity Books or eBooks.
Such as funny quotes books, brain activities, calligraphy or lettering books, crosswords, logic problems, word finds, and Sudoku, among others.
People of all ages love puzzle books and there's a huge market for them. In order to stand out from every other puzzle book, think about how you can appeal to specific niches with themes.
15. Maze Puzzle Books.
A maze puzzle is a collection of paths having entrance points and exit points through crazy messy patterns.
The solver would need to find and draw out a path from the entrance to the exit.
You are able to create mazes with different patterns and shapes using Activity Book Mastery.
16. Sketchbooks.
Perfect for artist souls who only need a blank canvas. Sketchbooks are among the easiest to make, as they usually don't require any content at all.
Your low content books can be physical or digital products. Sometimes physical products may be more costly and difficult to produce and deliver, but there are also services that will produce and ship them.
All the above examples can be digital, which is quicker and easier to produce and distribute to your audience worldwide.
How to Create Low Content Books
The key to success with low content books is to pick a profitable niche and know your audience well and understand what they need and when.
Conduct research and find out what issues your target market is facing. Learn about your audience's tastes and try to think of low content book ideas that are a good match for them and for your brand.
It's important that you do a keyword research to make sure you have and SEO strategy in place.
Keep your product creation simple. You can spend long hours listing down a wide variety of topics, or you can simplify it by creating a list of sub-ideas out of one topic.
Your low content book can be a standalone offer or a complementary one that goes along with another product or service you offer. These products tend to work best as complimentary offers, but if you have something truly valuable, it can be successful on its own as well.
For example, you might create a resource guide of further information to offer at the end of an online course. If you teach languages online, you might offer worksheets to go along with your instructional videos.
You can offer toolkits and planners to go along with a print book. For non-business examples, think about things like recipes for busy moms, guest books and planners for brides, or coloring pages for children.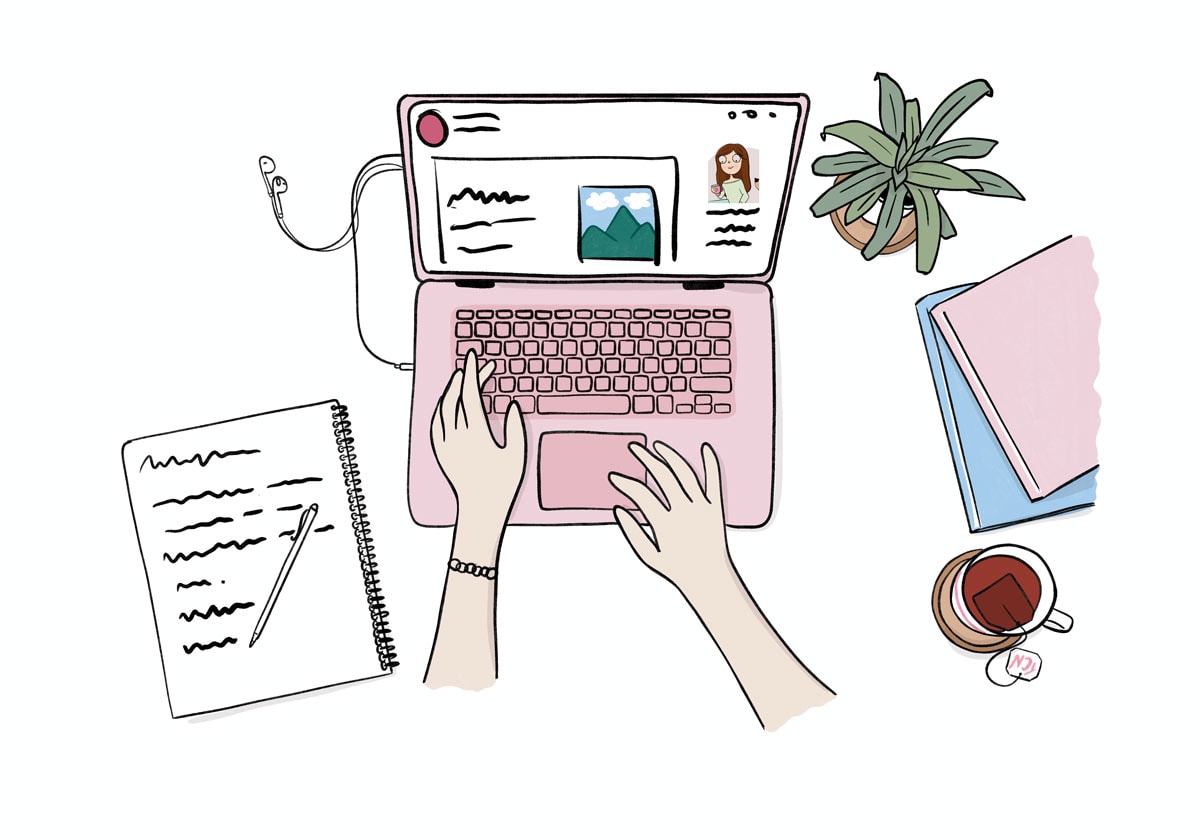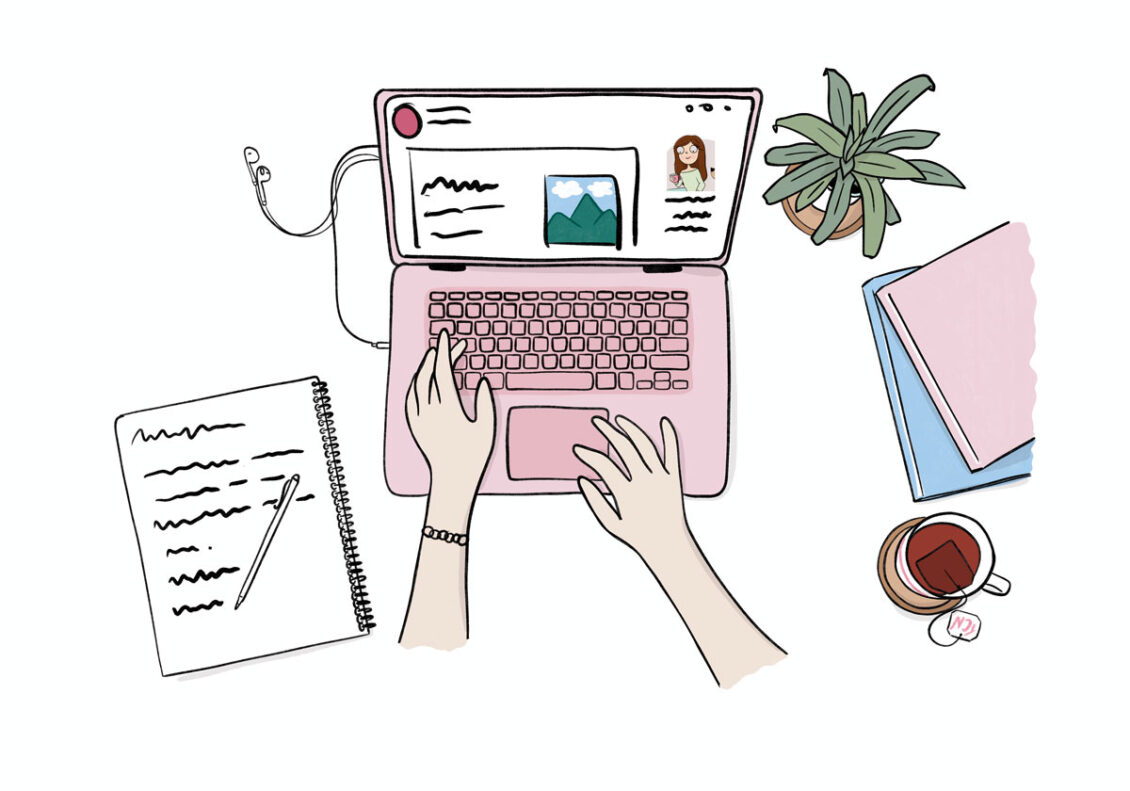 How to Sell Your Low Content Books
Usually, low content books are sold at a low price. The strategy here is to sell as many products as possible rather than selling just a few at a high price tag. With this method, you earn by selling volume.
These types of offers can also be given away for free, and there are several advantages to doing this. By adding additional value to a purchase, you can increase customer satisfaction. For example, you might offer a free set of templates to go along with a video course.
Low content books are especially useful as lead magnets to bring people into your sales funnel. For instance, you might offer a free list of resources in exchange for signing up to your email list, where you can then nurture the relationship and eventually pitch your other offers.
Low content Books also work well as order bumps. An order bump is a low-cost offer you make at the point of checkout. The customer is about to hit the "Buy Now" button, and an offer appears for a complimentary product at just a few dollars more.
Use Amazon KDP to start.
"KDP" stands for "Kindle Direct Publishing", and it's Amazon's self-publishing platform, where you can create either ebook for Kindle or paperback books.
The Amazon Kindle Direct Publishing program offers independent authors and low content publishers an easy way to publish their books online.
KDP provides you with a number of useful features such as free file conversion, sales tracking, and additional formatting tools so that you can publish your no content or low content books. Additionally, you will be able to enjoy Amazon's print-on-demand services.
To get started with Amazon KDP follow these instruction:
Signup or sign in to your KDP account
You probably already have an Amazon account, right? Because I guess you bought some good stuff with free shipping. But if not, you'll want to sign up for an Amazon account. That's all you need to sign up for Kindle Direct Publishing (KDP).
Create the Interior of Your Low Content Book and convert it to PDF
The book interior is really simple and you can create them for free with tools like Google Docs, Word Docs, PowerPoint, Keynotes, and Canva. Most apps allow you to convert it to pdf.
Create Your Book Cover
Most people judge a book by its cover, so in order to get good quality book covers, you can find hundreds of print-ready book cover designs and templates uploaded daily in the Canva library, as well as thousands of other graphic resources like patterns and backgrounds to create your cover on your own if you wish so. Then export it as PDF as well.
Go to KDP to Create Your Paperback
Once you have your interior and cover saved as PDFs and ready for publishing, it's time to create your new book.
Within your KDP account and click " + Paperback."
Enter your book's title, subtitle, series and edition info, your author/business name or pseudonym, description, and select your publishing rights.
Add your keywords and choose your categories. Then, click "Save and Continue.
On the next page, you'll get a free ISBN number and finish choosing the specifics for your book.
When you've chosen your paper type, book size, cover finish, and have uploaded your cover and manuscript, you'll want to save your work.
Once you've waited a bit, come back to launch the book previewer and check over your cover and interior to make sure it looks how you want it to look…no mistakes.
Click on "Save and Continue."
For a more detailed tutorial check out Publish Low Content Books post.
How to Benefit from Low Content Books
What kind of low content book is best for your business? A good rule of thumb is that low content books should be easy to create, easily affordable, and can be used over and over again. The product needs to be relevant to your audience and provide value while taking you little time and effort to create.
Once you learn how to create a great offer, you can use low-content products in every area of your business.
Frequently Asked Questions
Why are low content books a good revenue idea for creative bloggers?
Low content books are popular because they cater to various interests. They're relatively easy to create and can generate passive income, making them a great addition to your blogging revenue streams.
How can I create low content books without spending hours on development?
Consider using templates or outsourcing the design. You can find ready-made templates for low content books online. This way, you save time on design and focus on content and promotion.
Should I offer printables or physical copies of my low content books?
Offering both options is a great idea. Some readers prefer physical copies, while others love the convenience of printables. It widens your market and revenue potential.
How can I make my low content books stand out and boost sales?
Create eye-catching covers, offer a sneak peek of the content, and encourage user-generated content by sharing customer reviews and images. This builds trust and excitement.
Should I provide instructions or tutorials with my low content books?
Absolutely! Adding instructions, tips, or even video tutorials on how to use your low content books can enhance the value and help your customers get the most out of them.
More Blogging Posts To Read
If you enjoyed learning about how to diversify your income, you might also love these other blogging-related articles too:
Found this blog post helpful? Don't forget to PIN and share it with friends