15 Easy Ways to Get Blog Post Topic Ideas
Do you find yourself struggling to come up with blog post topics? Here are 15 ideas that you can use to generate your own blog post topic ideas.
One of the challenges of blogging is that you need a steady stream of high-quality content, which means you need a constant supply of new ideas on your content calendar.
Since you don't want to waste time brainstorming a topic each time you sit down to write, what you need is to create a system for coming up with these ideas.
Have you ever been staring blankly at the blinking pointer bar when you're trying to write a blog post? Do you find it hard to find inspiration to come up with new blog topics to write about? Do you wonder how other bloggers constantly come up with post ideas?
You might also want to read these articles: How to start a Blog from Scratch, How to Choose a Blog Name: A Guide for Beginners, and SEO Friendly Content: A Comprehensive Guide plus SEO Checklist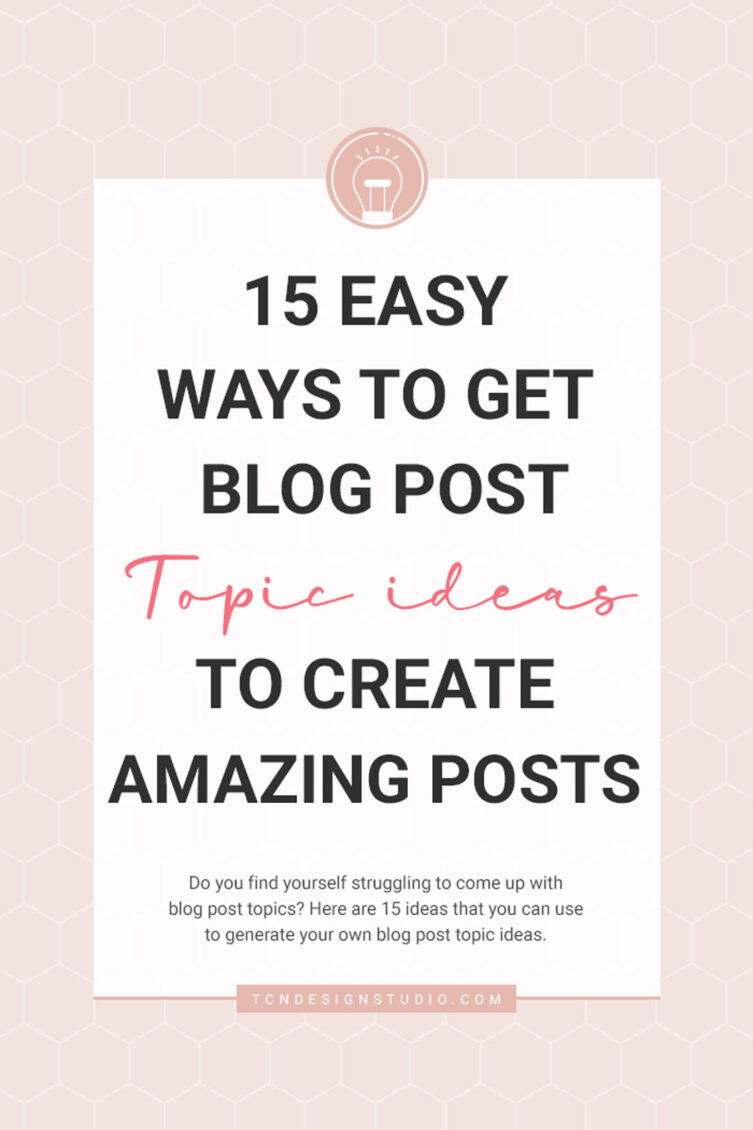 Tips to Find Blog Post Topic Ideas
Although you might believe you have writer's block, often a lack of ideas can simply be attributed to a lack of planning on your part. In many cases, writers simply need guidance on how to come up with good topics to write about.
You may also find that you sit down with dozens of ideas buzzing around in your head at any given time. If this is the case, then how do you decide which ideas are the best for your target audience to publish first?
It's okay, you're not alone. Throughout this post, I will answer some of your questions about how to come up with tons of blog post topic ideas as a new or advanced blogger. You'll learn how to come up with winning content ideas, time and time again with my helpful tips.
Here are some sources where you can easily do topic research and find ideas for your next blog posts.
15 Ways to Get Blog Post Topic Ideas
Before we dive in, be sure to follow us on Pinterest, Facebook, Instagram, and also sign up for our email list (at the end of this post), so you'll never miss a post!
It is not always possible for people to spend time on social media groups. However, it can be worth your time if you have trouble coming up with a blog post.
Many of these groups provide quite a few questions and answers that are exploitable to inspire you to write a new post to share.
Check your social media feed. Look for conversations and see if there's a topic you can address. Also, look for questions people are asking that you could answer.
Be sure not to just lurk. The best way to join the conversation is to introduce yourself, be honest about who you are and what you do. Though you're looking for topic ideas, you should also become a valuable member of the group in the process, which will benefit both you and the other members.
If you're more established in your niche, you could even create your own community. You'll create brand advocates through this, but you'll also get tons of blog topic ideas along the way.
2. Blog Comments.
When looking for content ideas, comment sections on blogs can be quite valuable. It is similar to searching question-and-answer websites for inspiration in many ways.
Sometimes a reader will ask a question or make a suggestion that you can use for future content.
Comments can lead to more information or even a different perspective on a topic. But know that most content creators will look for blog post topic ideas within comments too.
3. Competitors' Blogs.
Bookmark a few competitors' blogs to use for ideas. Don't steal an idea as-is but see if you can take your own angle, or see if there are any related topics they're not covering.
4. Question and Answer Sites.
Q&A sites like Quora and Answer The Public are great for seeing what questions people are asking that you can answer in a blog post.
These are websites loaded with endless questions and answers. In order to find new blog post ideas for your blog, you need to ask a question and see how people respond to it. You can also follow a question about a specific topic of your interest.
Quora is a site where people can ask questions and receive answers. To better understand your audience, you can ask or answer questions relevant to your niche, or you can just read through questions relevant to your niche.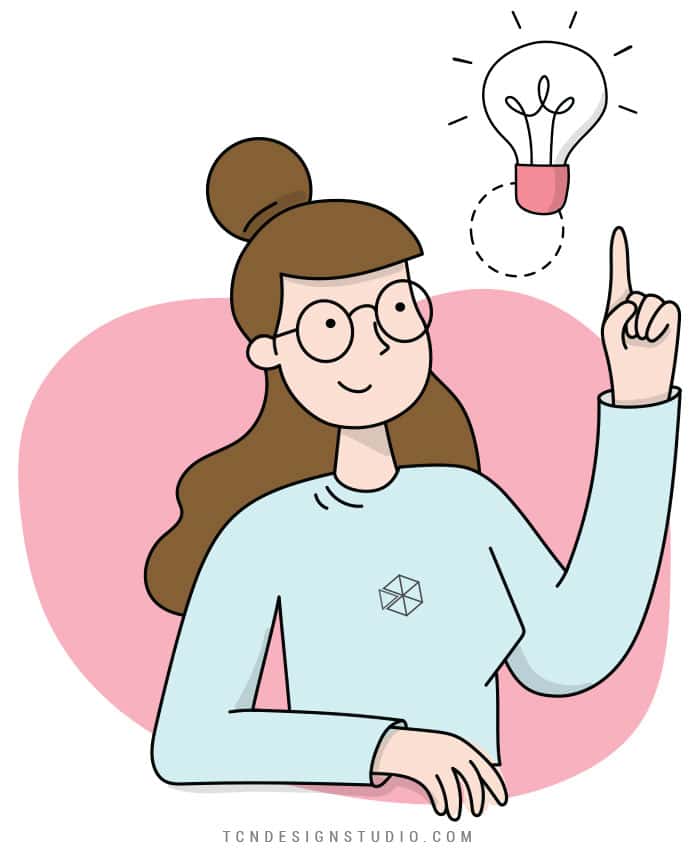 If you know what prospective readers are discussing, wondering about, and sharing, you'll find more blog topics to write about and share with the world, as well as controversies, advice, new ways of doing things, tools, tips, and other valuable material.
Answer the Public is another useful tool for creating headlines, keywords, and yes, blog post topics, is Answer the Publick. I use it to create more keywords for the posts I write. Using Answer The Public, you can find every possible variation of a search term. The tool is basically a visual keyword search engine that helps find questions and ideas.
5. Blog Topic Generator by HubSpot
The Blog Topic Generator is an excellent resource for generating ideas for blog posts. It basically lets you enter up to three nouns and HubSpot's algorithms will identify five different topics for you.
This means the titles will be taken from the most popular terms and phrases used today on the Internet.
6. YouTube Videos.
Search on YouTube using keywords related to your niche. Follower popular YouTubers in your topic area to get ideas for things you can cover on your blog.
7. Keyword Search.
Google is a great tool for sourcing new blog ideas. Search for keywords and find related terms, frequently asked questions, and variations of the searched term. Google Keyword Planner is even better for getting suggestions.
A keyword research tool tells you exactly what people are looking for, thus saving you the time of guessing, doing a little rain dance, and crossing your fingers that they find your post. You'll also get some great post topic ideas that should drive traffic to your site.
Let's say you write a blog about Food Recipes. Searching for "meal prep" in a keyword research tool will result in search results similar to this: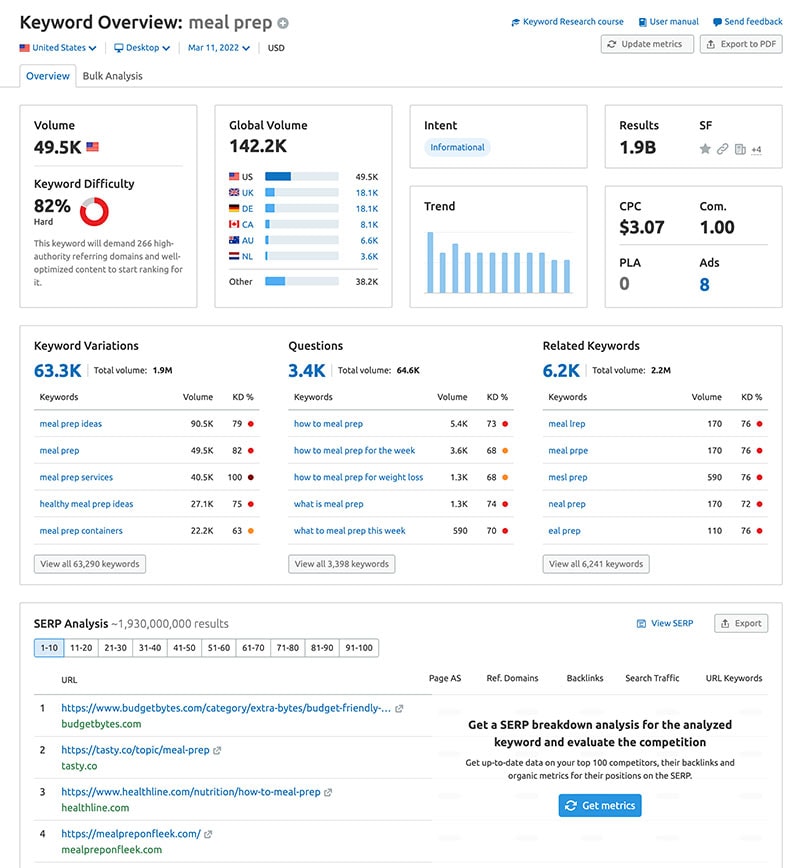 A few Keyword research tools you can use:
This is another example of the keywords you can get from another Keyword research tool: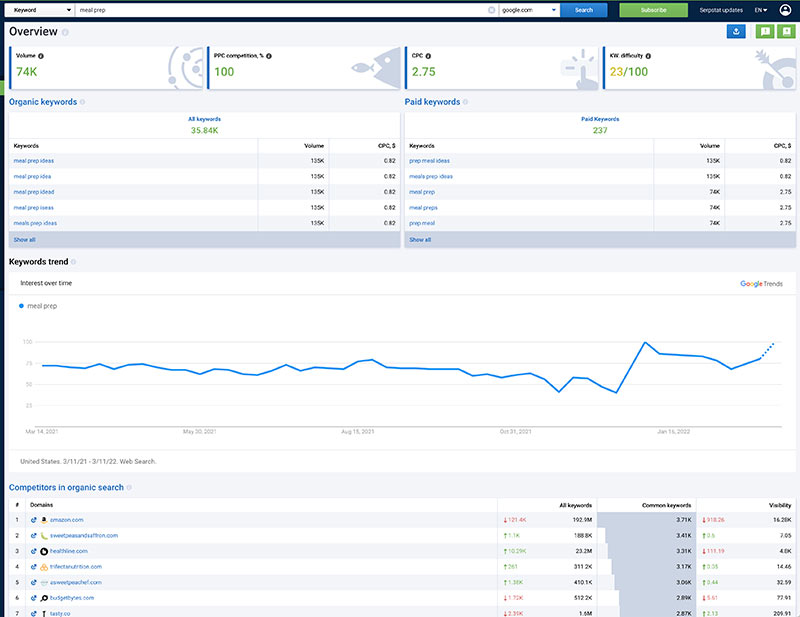 8. Expand on Existing Content.
Sometimes, you can write a companion piece or a "part 2" of a post you already wrote. This is great for readers because it creates a series they can follow along with.
Take a look at your analytics and find out your best-performing or popular blog posts and do some related keywords research to find out how you can expand those existing posts as new content.
9. Repurpose Old Content.
You can also take old content and repurpose it.
This means brushing up an old blog post, taking bits of information to create a new one, or turning them into videos or audios or vice-versa, if already have videos or audios you can turn them into blog posts.
You can get more mileage out of old content by making it into something new.
10. Use Pinterest
Pinterest is a proven source of quality content, new products, and lifestyle hacks. It can also be used for finding new blog post topics for your blog. In addition to producing thousands of blog posts every minute, Pinterest is a powerful search-engine traffic machine.
On Pinterest, you can find new blog ideas by inserting a topic or keyword in the search bar and paying attention to what it shows you as related searches and related keywords.
11. Google Analytics And Google Search Console.
As a blogger, Google's own tools are extremely helpful. Once you get to know them, you can use these tools together to find your favorite posts and then duplicate them.
12. Ask your Own Readers. 
Come right out and ask your readers or social media followers what topics they'd like to see you cover.
No one knows your readers better than themselves. Ask questions, make polls, create and share a survey, ask them to answer it. Use social media, groups, your email list, stories, everywhere you might think your reader and potential readers are.
You might find amazing insights from this.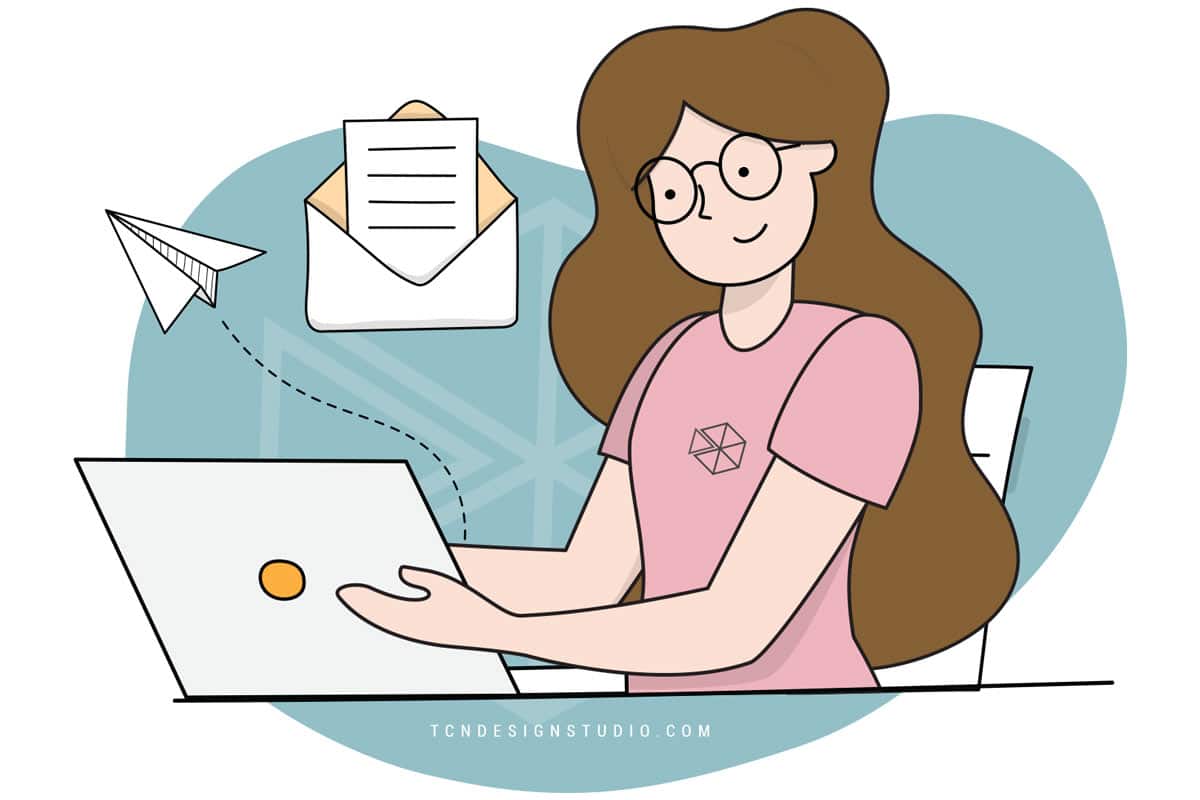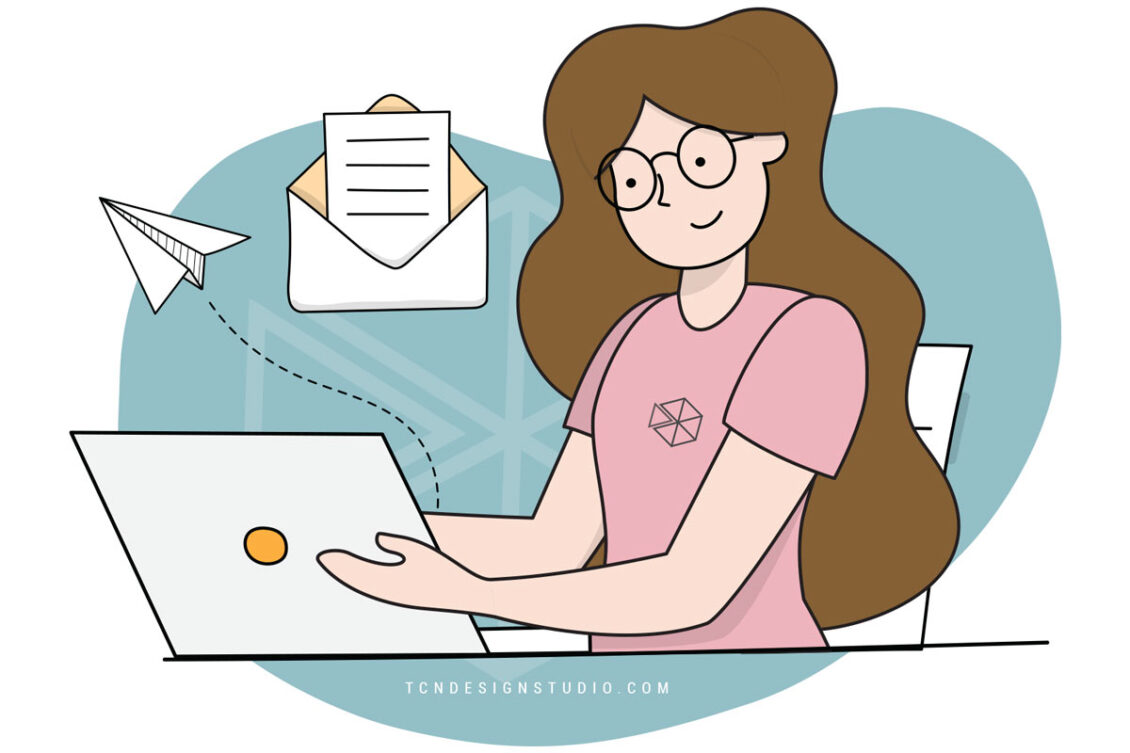 Using hashtags that make sense to your niche content is an effective way to improve blog content strategies. The most popular hashtags on Twitter and Instagram provide a first-hand look at the topics being discussed around the world.
Take a look at Twitter and see what is trending – this could also give you some insight as to what your keyword should be.
Hashtags provide a great opportunity for you to add your own trending topics and help to shape the discussion around them.
14. Follow Influencers.
Follow influencers on you niche on social media and see what they're talking about.
15. FAQs of Competitors
Frequently asked questions of your competitors can provide plenty of content ideas. Then, you can dig even deeper into each answer to make it a more accurate and rich piece of content that will be worthwhile for your visitors
Although it may not immediately boost traffic, it does give authority to SEO.
Quick Tip once you have plenty blog post topic ideas
Create an idea file and each time you sit down to write, you can just start working. Find some good sources you can tap into whenever you need ideas and you'll never run out.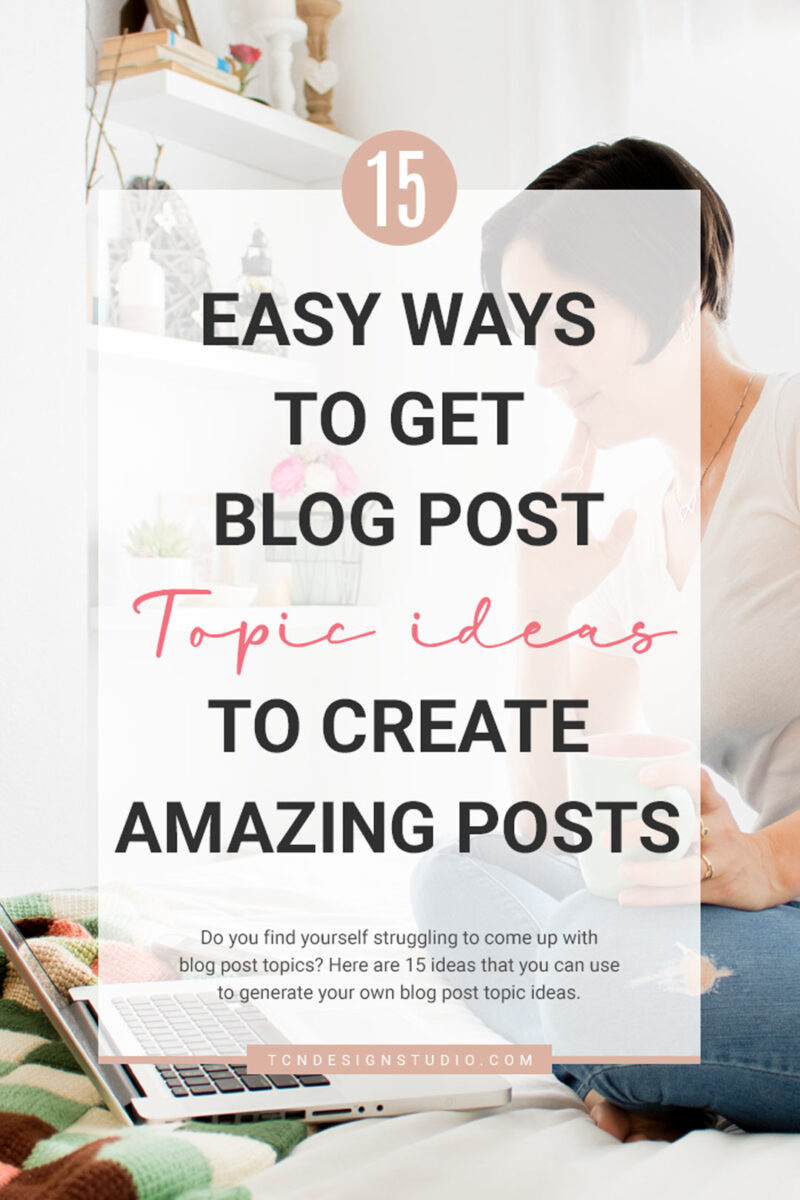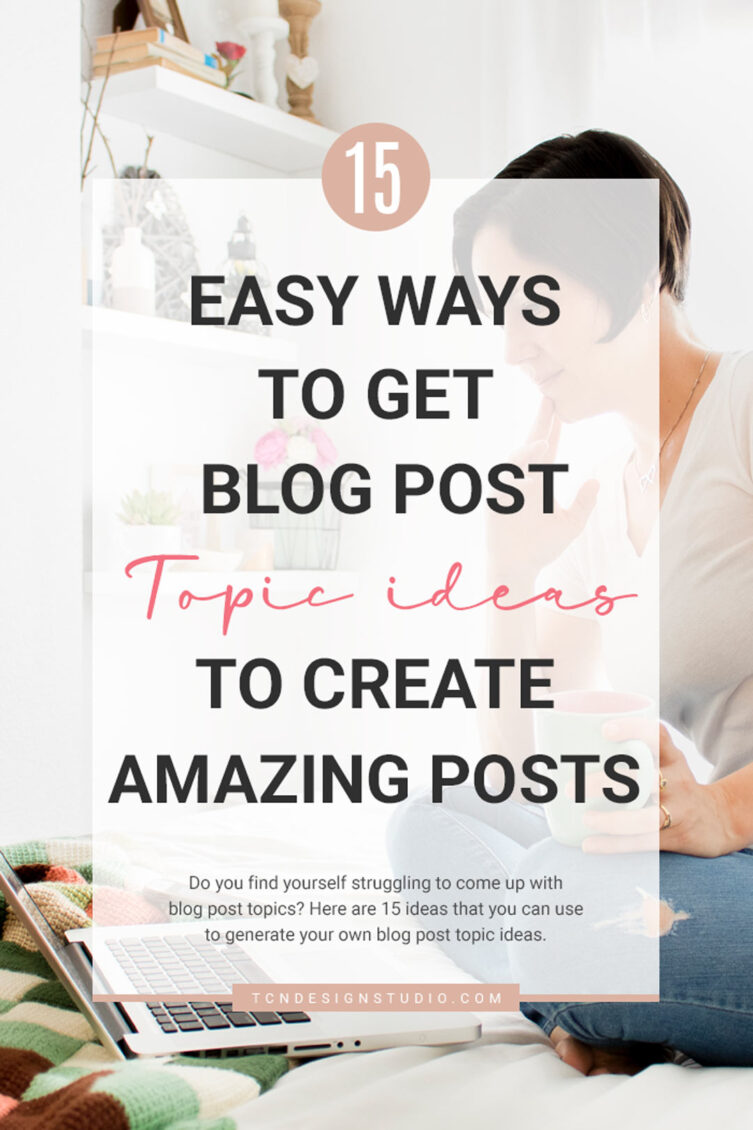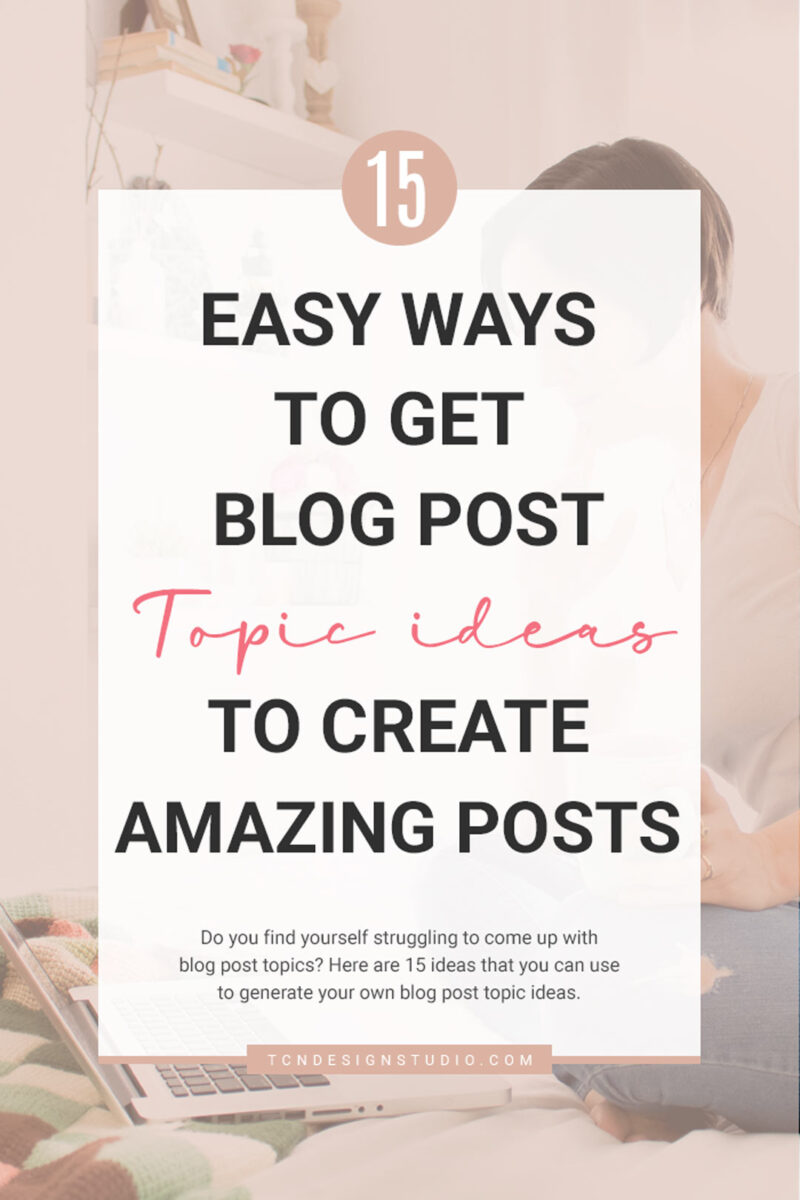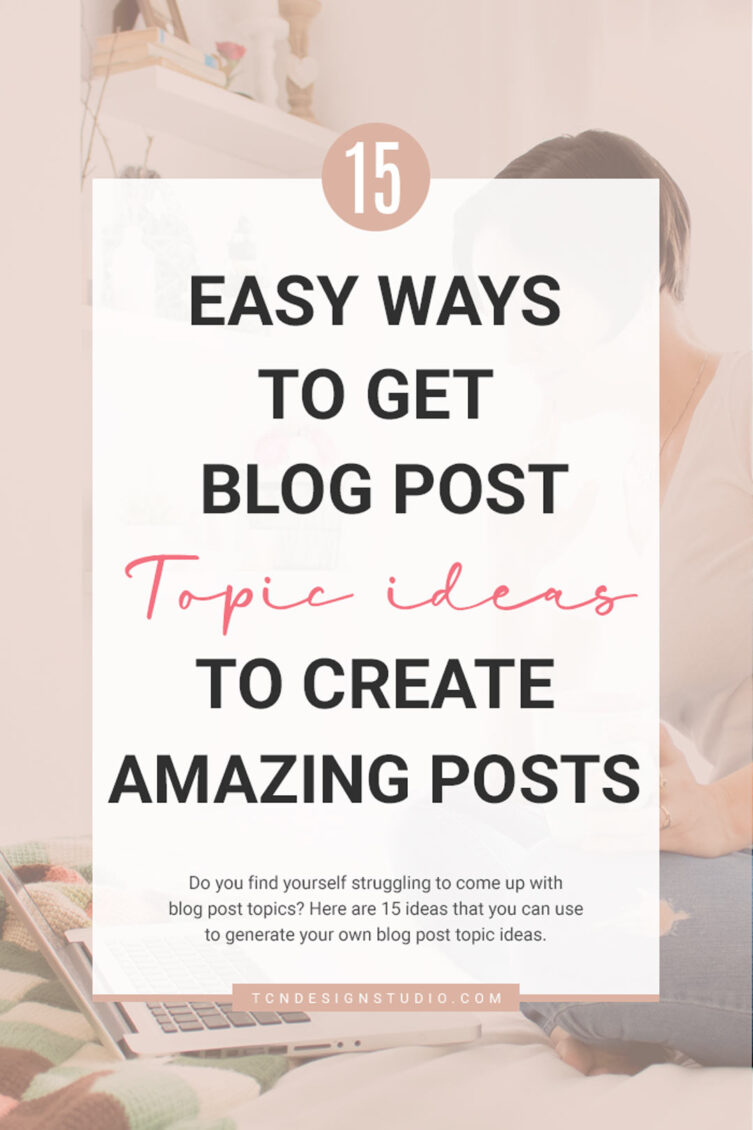 Do you want to learn more about blogging? Check out my other blog posts: