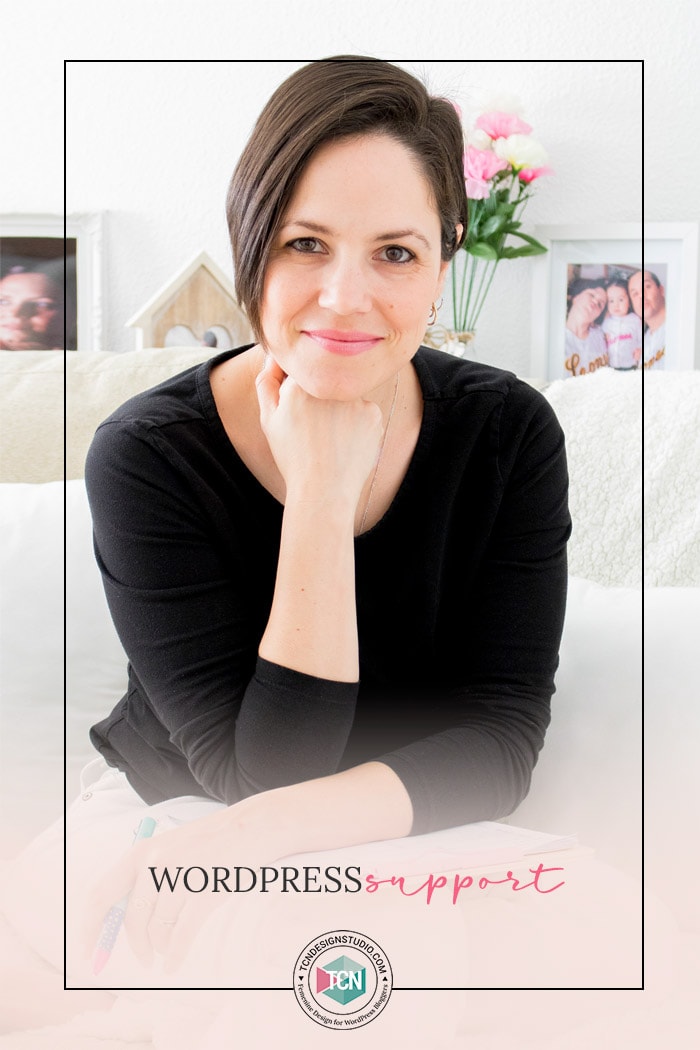 ---
We use and love WordPress and know it's one of the best CMS platforms in the world. But we also know it can be overwhelming and time-consuming to take care of every aspect of running a website. 
We also believe in helping others achieve the full potential of their websites and their online business by bringing your WordPress website to its best performance, fixing issues, taking care of the technical side, and hosting and developing your website.
All that will allow you to focus on your business and never worry about the tech side of your website again.
If you need help or have any issues, we can help and you do not have to worry about anything. We do our best to solve issues, help, and even show you how to avoid problems. We are bloggers too so we understand the importance of having a healthy site.
---
Service charged hourly at $75/hr
---
---
WordPress Support
We can help:
One-on-one chat to solve questions or walkthrough specific tasks
Fix issues caused by updates, incompatibilities or wrong coding
Optimize your website speed*
Harden the security**
Setup data protection and take all other necessary steps to keep your site running like clockwork.
WordPress Updates***
Database Backups
Plugins and Theme installations.
Plugin and Theme updates.
Add features
Tweaks and customization
---
Is there something you need not listed here? Let's talk.
*Every website is different and has different plugins, host and even Ad Networks that can prevent a full potential of site-speed optimization but we do everything in our hands to improve performance.
**Depending on the issue or necessities, it might have additional fees.
***If your website goes down for any reason, we will spring into action, quickly bringing it back online.
We do our best to keep our WordPress support service top-notch, just read the testimonials and see for yourself.
---
Want to jump in?
Request this Service
Fill out this form and I'll get back to you as soon as possible.
FAQs
How long will it take to design my site?

Every project and client is unique. So while the timelines provided are between 4 to 7 weeks with each design package, these are rough estimates, because it will all depend on the workflow itself, the time between revisions, number of revisions, etc BUT we promise to keep you updated as we go along.
How does payment work?

For Design Packages there are two situations:

When there's a waitlist. We reserve your spot in our queue with a 1/3 deposit. Then another 1/3 is due on the starting day, and finally, a 1/3 is due in full after your final approval of the development site, and before installation on your live site.

When there's no waitlist. We reserve your spot in our queue with a 50% on the starting day and the remaining 50% after your final approval of the development site, and before installation on your live site. Payments are processed via PayPal.

For the rest of the services, the fee is paid in full to lock your spot in our queue.
What if I don't have a website yet?

That's perfectly okay! You're in great hands and have the unique advantage of professional services right off the bat. We can walk you through the process of hiring your hosting service and give you the best Design possible to start your business with the right foot.
What platform do you design for?

We design exclusively for WordPress and specialize in both Genesis themes and non-Genesis themes as well.
Do you offer support of maintenance packages?

We offer warranty support for seven (7) days after design installation. If you feel you need a hand in maintaining your site, or specific support we offer complimentary services.