FREE Brand & Website Design Audit
Learn some insights about your brand and website.
Is your brand cohesive?
Does it represent you and your business?
Is your website working for you and showing off all your potential?
This printable audit will help you see your brand and website more objectively showing you the areas you need to work on or if it might be time for a design lifting!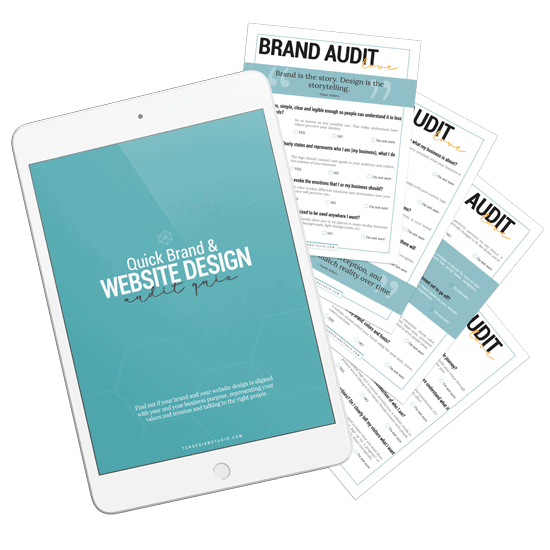 Try it! It's FREE!
In addition, you get access to my Quickstart Guide
5 Mistakes that Might be Killing Your Website's Performance and Success.
An insightful audit and 5-day Quickstart Guide that will show you the 5 top things you should take a look at on your website, improve it and start increasing your revenue.
Are you ready to start auditing your blog?