LATEST DESIGNS
LATEST FROM THE CRAFTING NOOK BLOG
WHAT CUSTOMERS THINK ABOUT US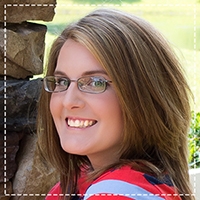 Cami is the designer behind my blog in my 2 major designs and before she was a blogger was and still is a graphic designer. She is extremely talented, thoughtful and caring. She really goes above and beyond for her friends and other bloggers as well.I am happy to let you know she is officially open for business! From a simple blog button, a few design tweaks or a completely new look from top to bottom with install, she is your girl! She is extremely reasonable and will really make your design pop! If you are interested in work with Cami, please visit her Design page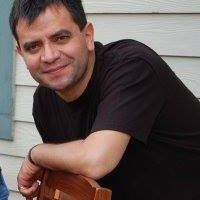 Teníamos problemas en casa con nuestras laptops, pues vada vez estaban mas lentas. Como no somos expertos en computación nos enteramos por unos amigos que la compañía TCN Design Studio se especializa en este tipo de trabajos. Vino el técnico a nuestra casa y luego de un diagnostico nos idicó que las laptops tenian problemas de configuración y llenas de archivos indeseados. El técnico corrigió todos los problemas y estamos muy contentos con el resultado. Los podemos recomendar.
Ing. Mecánico
Bogotá, Colombia.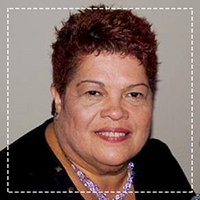 I Recommend Camila's work because of 4 main reasons:  1.- She knows your personality and transfer it to the design.  2. – She's trustworthy and loyal. 3.- She knows technology and she walks you through the process and helps you to achieve the objective so you can do thing on your own, and 4.- Prices are perfect. I met Cami through another blog I was reading at that moment and from the moment I contacted her, she has been professional and friendly. For me, being a newbie on this blogging thing, I wasn't sure about asking for prices to fix and improve my blog because it seemed that I wouldn't be able to afford it. So what I found interesting and attractive was her prices and her payment method. My design is so beautiful that I don't get tired of  it. It's an investment that has paid off."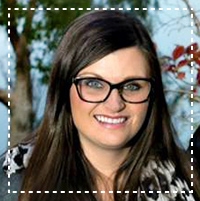 So here I am again.  I got this beautiful site designed by Cami at The Crafting Nook by Titi Crafty, hoping I would be inspired to start writing again if I had a place I could be proud to share my words.  The design has been done for months.  I am so impressed and happy with the outcome, I had the most amazing experience with Cami creating everything I could have hoped for in a design that fits me perfectly.  She even took my very own doodles and transferred them into the design!  So exciting!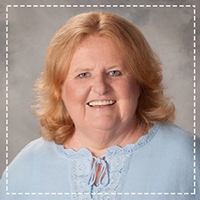 Cami did a phenomenal job redesigning both of my websites! She was professional to work with, dedicated to delivering my concept and willing to listen. If you are looking to redo a WordPress blog or a new one please consider using Cami, you won't be disappointed.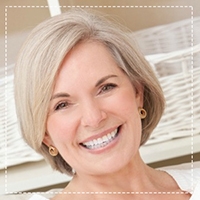 I found out about Cami and her Genesis WordPress Design Services from Adrienne Smith when she highlighted Cami on a blog post.Camil helped me with a redesign of my blog site and did a new logo, colors, fonts, sidebar boxes and social media covers. The result was a new, well-designed, refreshed website that my readers love! One thing that I liked was that Cami was creative and professional yet warm and friendly. I found the experience of working with Cami to be an absolute pleasure. My design is already converting 26% more readers to subscribers. I would recommend TC Designs for any of your graphic needs, especially WordPress design."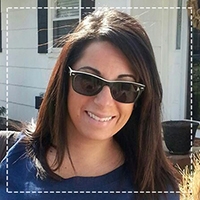 Cami was professional, approachable and very helpful when it came to redesigning my blog.  Knowing I was a novice blogger, I felt that she went above and beyond when working with me.  She did not just design and simplify my blog but continues to be a support system when I hit snags that a seasoned blogger would know how to easily iron out.  I feel that she's in partnership with me toward my success and not just a designer.  I am so happy to have been referred to her and have been able to grow my business thanks to her help!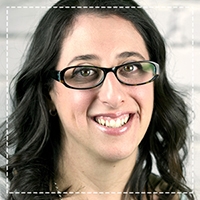 You guys, I'm in love… with the new look here on the blog, I mean how awesome is the new logo with the rolling pin?!?! I have to admit, when it comes to the behind the scenes stuff of websites, like coding and such, I am pretty clueless! Thats why I enlisted the help of the incredibly talented Camila from TC Designs! She was able to create this bright, fresh, clean new look for the blog and so so SO much more!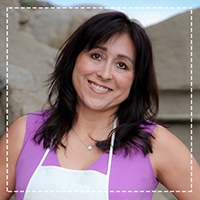 Don't you feel grateful when people come into your life and you have great rapport and respect for their expertise? Camila from TitiCrafty has been that person! Creative, professional, quick to respond, and an extremely talented graphic designer! I've been following her for awhile and when I read on her blog that she was available to take on some clients I knew right away that I wanted her to be the one to turn The Foodie Affair into a pretty site to visit! Cami shared with me the current trends in web design and provided me with the professional advice I needed to make the best decisions for a custom site. My new home on the internet is just what I had imagined it to be! If you need updated icons, a personalized signature design, a logo, headers for any social media site or a complete website overhaul, I recommend Camila from TCDesigns!"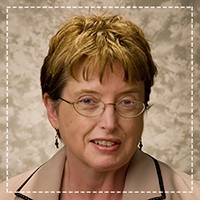 Loving the work that Sweet Camila did for me! You can find her here: TC Designs. She was so patient and kind with me and her skills and artistic sense are fabulous. If you're thinking of making a few changes for the new year, check her out.