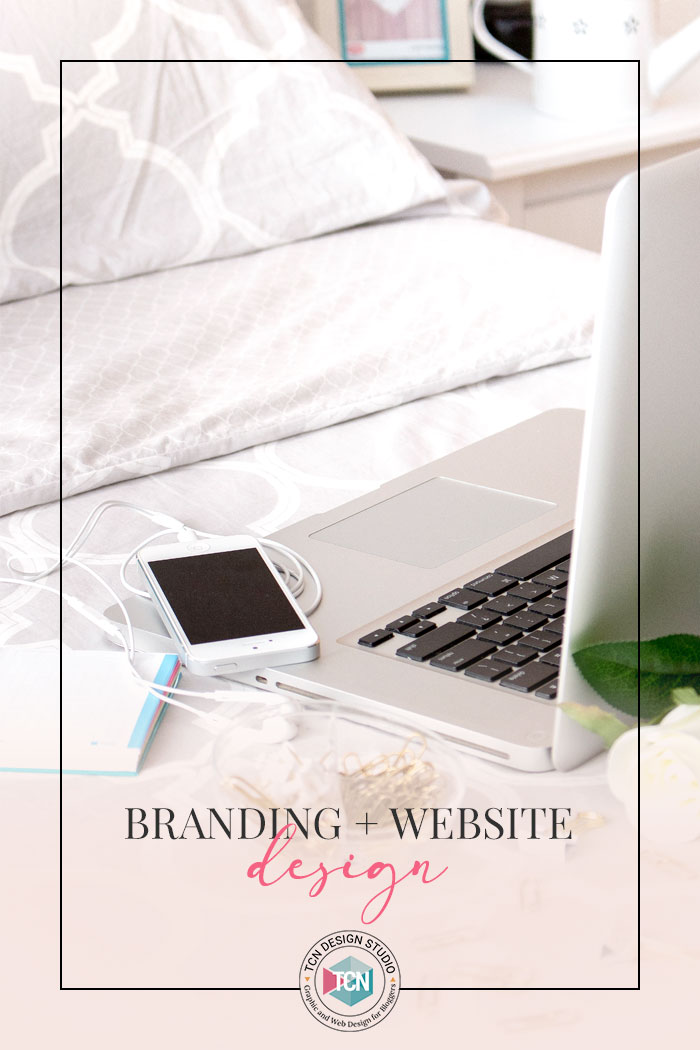 WordPress Self Hosted Only
For the blogger or business owner ready for the whole package and branding.
Are you looking for a gorgeous fully custom homepage layout for your business with a separate blog? Then the Full Custom WP Package may be just what you need! It includes all the details you get in branding package + website design with more features to fit your exact needs.
This package includes a home page that makes your content easy to navigate and features your most important areas. It's perfect or the small business owners and bloggers who want to start a creative business or completely overhaul their site and take it up to the next level.
---
Investment starts at $3.999

---
Full Custom WP Package
What's included:
WP Theme Installation and Optimization. Full responsive and SEO friendly.*
One on one video chat consult.
Brand and Website Questionnaire
Logo + Alternate logo + submark*
Color palette
Moodboard
Typography
Patterns/elements
Social media suite (FB Cover, twitter cover, youtube Cover)
Branding Guide
1 brand collateral of your choice
High-Resolution Flattened Logo Release.
Branded Coming Soon page (if necessary)
Design of up to 5 pages***
Blog Integration
Social media integration
Email list opt-in integration
Custom contact form
Mobile responsive design
SEO Basic setup
Must have plugins
One-on-one walk-through call
Blog launch graphics (If needed)
Social media launch graphics (If needed)
2 weeks post-launch support
---
Client is responsible for having Menus available and setting up all additional widgets not included in the design.
Content creation is not included, the client is responsible for providing it.
Client is responsible for providing images needed for the design. I can suggest places if you prefer.
*Pack includes a self-developed theme but Genesis Childs is also available.
**Up to 3 revisions included for design. $50 per revision thereafter.
***The package includes up to 5 pages. An additional cost of $197 per page thereafter.
---
Want to jump in?
Request this Service
Book a FREE Discovery Call
Fill out this form and I'll get back to you as soon as possible.
FAQs
How long will it take to design my site?

Every project and client is unique. So while the timelines provided are between 8 to 12 weeks with each design package, these are rough estimates, because it will all depend on the workflow itself, the time between revisions, number of revisions, etc BUT we promise to keep you updated as we go along.
How does payment work?

We reserve your spot in our queue with a $50 deposit. The remaining balance is due in full on the starting day, except for the Custom Brand + Website Package that is paid 50% the starting day and the remaining 50% after your final approval of the development site, and before installation on your live site. Payments are processed via PayPal.
What if I don't have a website yet?

That's perfectly okay! You're in great hands and have the unique advantage of professional services right off the bat. We can walk you through the process of hiring your hosting service and give you the best Design possible to start your business with the right foot.
What's your design Process?

After deposit payment is received I lock your spot on the agreed date. On the starting date, upon payment confirmation, I send out a questionnaire to get to know you better and we can also jump on a video chat to have a chitchat. I will ask you to create a secret board where you will be feeding with things you like to start building your brand.

I take the first 2-4 weeks or so to study your profile, create my ideas and creating the bases of your brand. I create and send 1-3 options for you to choose from. You have up to 3 revisions included in your price unless otherwise specified.

When you choose one and you are happy with the branding direction, I use that as a base to create your new website design and blog features. It also takes about 2-4 weeks.

Once you have the design, I'll send the drafts so you can review it, adjust, suggest modifications, add or remove things as you like once.

Once this step is done I create all your social media graphics coordinated with your blog so you have a consistent image throughout the social media channels previously agreed. This could take 1-2 weeks depending on how much or little you need to adjust.

When all is 100% approved and you are totally happy with the design then we start installing, it usually takes 1-2 weeks or so to be up and running!

*I always say "or so" because in the creative and design field there is not a perfect timeframe. If we want to deliver a good product and even so, my mind and everyone else's work differently so what might be great for some, not necessarily is for others. But I do my best to deliver quickly.

I'm a human being, therefore I'm not perfect but I do everything I can to help. As a blogger, business owner, WP user and designer I love to know and understand where I stand with each system I work with, fix my stuff and I understand the importance of having a clean and running site at all times. I care and I love to help.

What matters to me the most is that you are 100% HAPPY! Feel free to be totally honest, what you don't like, what wasn't what you expected or if something needs to be changed. This is your blog and I usually see it as a second home, which needs to be perfect to live in it. I'm also available to do Skype or Hangouts again if you need to. This makes feedback and understanding much easier.
What platform do you design for?

We design exclusively for WordPress and specialize in both Kadence themes and Genesis themes as well.
Do you offer support of maintenance packages?

We offer warranty support for seven (7-14) days after design installation. If you feel you need a hand in maintaining your site, or specific support we offer complimentary services.