9 Profitable and Popular Types of Blogs You Can Start Today
There are many profitable and popular types of blogs you can start. Learn what these types can do for you so you can choose the right one.
Blogging has become one of the hottest methods for making money online. But just because everyone is doing it doesn't mean it's easy.
When starting a blog with the intention of making money and being a successful blogger, one of the first decisions you have to make is what kind of blog you will have. In other words, what type of content will you share?
You might also want to check out these other blogging-related blog posts: How to start a Blog from Scratch, How to Choose a Blog Name: A Guide for Beginners, and Best Web Hosting: How to Find the right one for your business.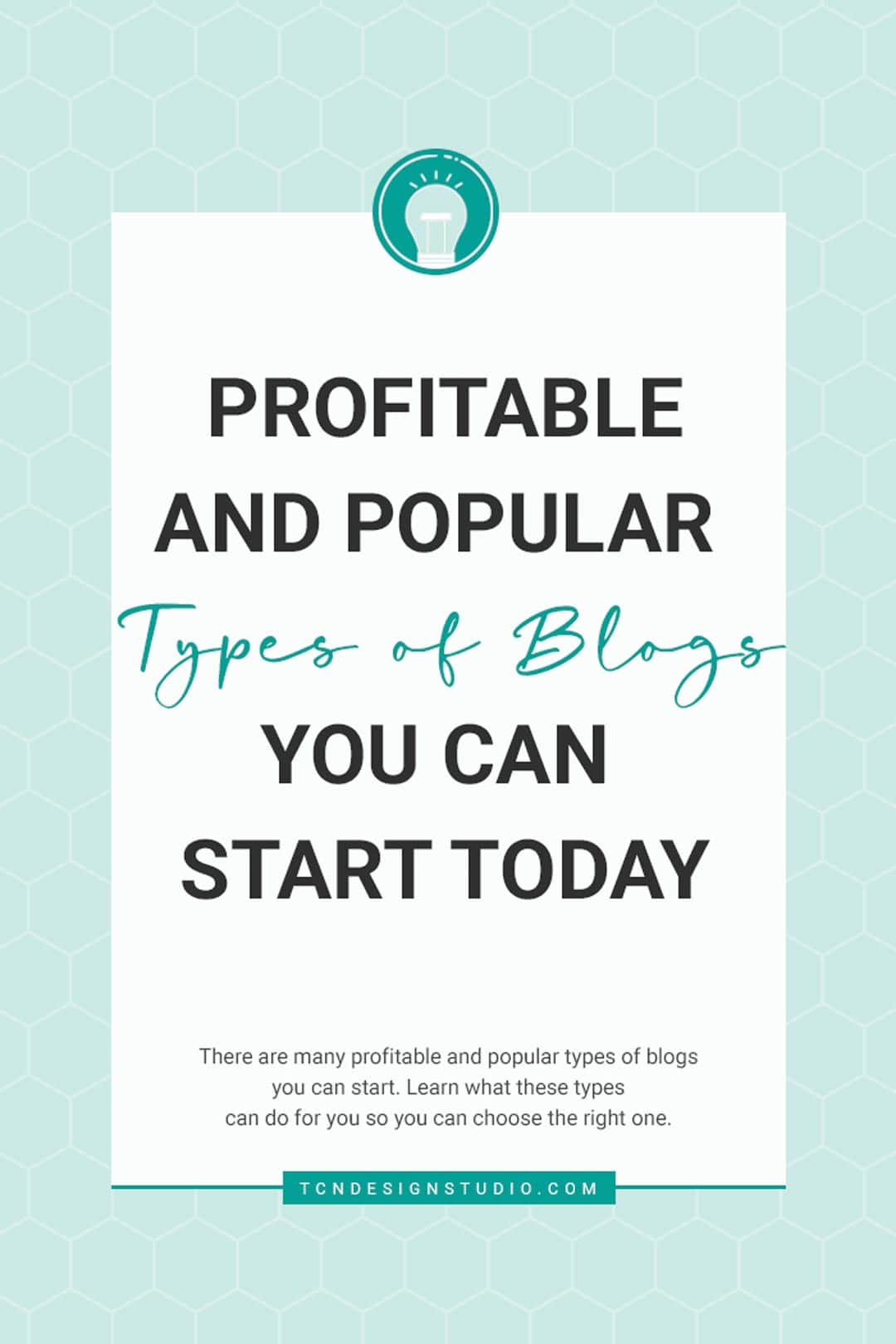 Top 9 Popular Types of Blogs You Can Start Today
There are numerous blogs covering different interests and topics. While you may want to keep your options open and start a blog on a wide-reaching topic, I recommend you identify what the most profitable blog niches are and select the one that suits or works for you.
Small niche blogs are just as popular, if not more popular, than the broader all-encompassing blogs.
To decide on the purpose and niche of your blog, you have to know your passion or what interests you but also consider how profitable that niche can be. Every niche has an audience with unique interests. Passion helps to keep your blog updated which attracts more audience and help you grow.
You might be wondering why you should pick a specific niche
When starting out in blogging, it can be quite hard to be committed and stay focused. But blogging is very rewarding and fun when you absolutely love what you're writing about and very profitable if in the right niche.
For this reason, having a good niche that suits your writing style is crucial to being able to enjoy blogging while working on it. Writing about what you love keeps your content engaging and authentic.
There is, however, more to it than you might think. For example, you may be confused between two niche blogs that interest you. How to choose one? If this is the case, you might need to compare the potential of each niche and pick the most lucrative one.
Therefore, it's extremely important you do some research and find a niche for your blog. To help you decide what to blog about, we compiled a list of profitable popular blogs you could start and enjoy.
Profitable and Popular Types of Blogs to consider
Here is a quick rundown on the top nine popular types of blogs you can start today.
Before we begin, be sure to follow us on Pinterest, Facebook, and Instagram, and also sign up for our email list (at the end of this post), so you'll never miss a post!
1. Food Blog
Are you a foodie, that not just eats it, but also reads and tries out new recipes? If you are, starting a food blog might be a good option.
Among the most profitable niches for blogs, food is an evergreen topic. It also includes a variety of sub-niches to explore, such as quick and easy meals and diet instructions.
There is a lot of competition in the food niche. There are hundreds of blogs that offer nutrition advice, meal plans, and recipe ideas.
This does not necessarily mean it is hard to break into the market. It's just a matter of getting creative, like putting your own spin on popular dishes or sharing innovative recipes.

Food blogs are popular because they attract so many readers interested in healthy eating, different recipes, ingredients, and other food-related topics. They are easy to monetize, and you do not need to have complicated recipes for your blog to be noticed. You can start with your daily recipes and grow from there.

Because food is such a visually rich topic, you might want to combine your food blog with an image-centric platform, like Instagram or Pinterest. Pinterest is especially popular for pinning recipes.

There are many ways you can monetize your content. You can, for example, team up with food brands to develop recipes using their products. Alternatively, you can sell your own recipe book or offer live cooking classes through your blog, recommend your favorite products through affiliate links, and use ads like Google AdSense, AdThrive or MediaVine.
Food blogs are really doing well and are going to stay for a long time among the most popular types of blogs.
2. Travel Blog
The popularity of travel blogs is increasing day by day. As more people travel, they are constantly on the lookout for tips, strategies, and guides to make the most of their time abroad.
If you love traveling or are just fascinated by new places and know a good way to describe your travel experiences, you should consider opening a travel blog.
With available cheap air travel options, people are traveling more often, looking for travel tips, destination guides, and new exciting places to visit. You can maximize this gap by starting your travel blog.
In this competitive market, if you have a good travel log and a way to describe it, then you can be successful on the blogosphere.
You can help other travelers to have the best possible travel experience. Travelers are always looking for the best advice and tips so there is a lot of prospect in starting a travel blog.
There are many ways you can monetize your content. You can promote certain packages and destinations and partner up with a travel agency too. You can use ads and affiliate marketing.
If you live in an area that receives tourists, you could create a blog for those travelers visiting your city. Give reviews of the must-see places and restaurants.
3. DIY/ Craft Blog
Are you passionate about decorating and remodeling your home? Or maybe you went a step further and redesigned or rebuilt your home. The DIY blog world is full of options, and this type of blogging can be fun if you enjoy writing tutorials and "how-to" blog posts.
The term "Do It Yourself (DIY)" refers to the process of making or repairing things by yourself. DIY is a popular hobby that allows people to be creative and handy. This is where DIY blogs come in which help people break out to their creative selves.
DIY blogs that teach people how to make various crafts, artworks, homemaking, woodworks, metal works, and construction are currently trendy. More and more people are getting interested in creating artistic pieces and crafts in the comfort of their own homes. It saves money and gives people at home something fun to do.
Regardless of the kind of blog you write, it should be creative and entertaining. However, DIY blogs are on a whole other level, since they are primarily about enhancing creativity and entertainment.
DIY blogs attract a large audience of crafty people who can use their time constructively. They enjoy the satisfaction they get when they see you making or fixing stuff or actually doing it themselves. It helps to boost creativity in people.
You can write a blog about any creativity or craftsmanship that you are skilled at. There are so many categories available, including arts and crafts, homemaking, jewelry, construction, woodwork, and more.
If you love teaching others how to be more creative, DIY blogs are perfect for you.
Many successful DIY blogs tend to be focused on a specific topic. So, refine your craftsmanship and get started with a DIY blog.
There are many ways you can monetize your blog. You can, for example, team up with brands or stores to work on a specific project using their products.
Alternatively, you can sell your own project book or offer live crafting classes through your blog, recommend your favorite products through affiliate links, and use advertising.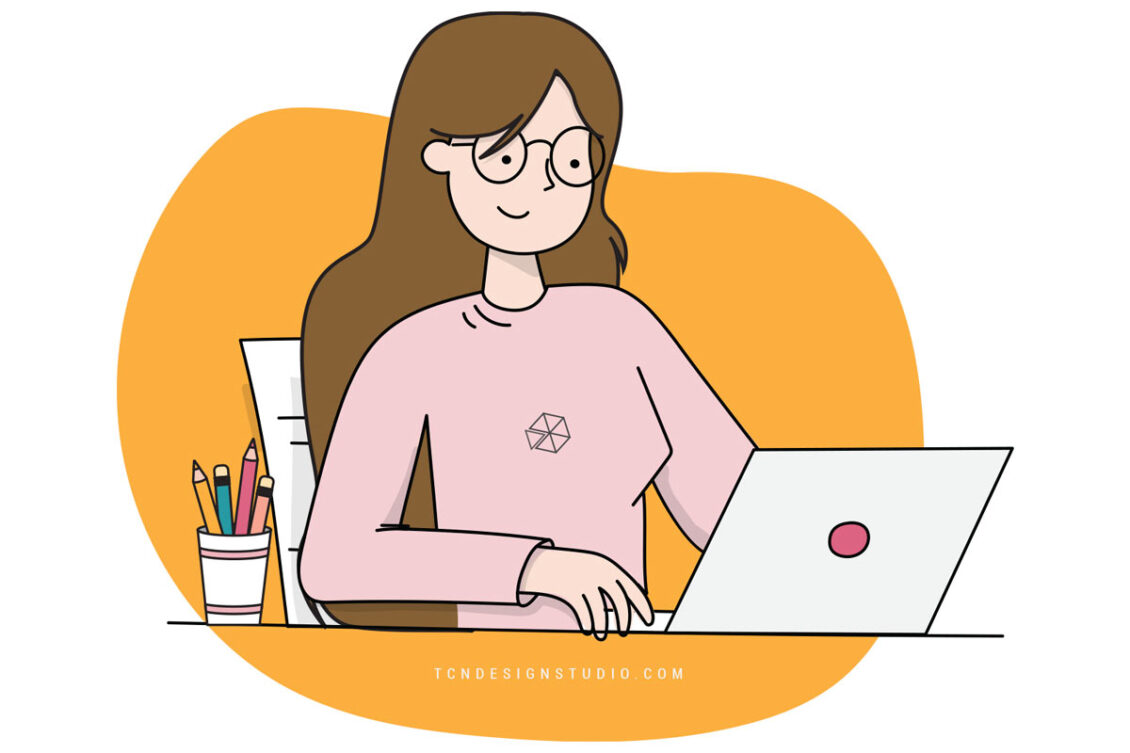 4. Lifestyle Blog
How do you define the "lifestyle" niche in blogging? If you're new to blogging, you may be a little confused, so let's explain.
The term lifestyle refers to writing about a variety of topics connected by a shared audience.
Lifestyle blogs allow you to be creative and give you a wide range of topics to choose from. You can blog on anything ranging from local news, arts, fashion, parenting, culture, and politics. It is much easier to plan your content as well as create exciting articles every day.
As an example, you might have a lifestyle blog where you write about wellness, fashion, and motherhood. The connection is that you're writing for women in their 30s and 40s who want to feel good by eating well, looking great while being a mom.
Alternatively, you might have a lifestyle blog aimed at single women that focuses on travel, gastronomy, and entertainment.
While you can mix up the topics on your blog, it's super important that you have a very clear brand to give your blog direction and focus.
As a lifestyle blogger, you might get the chance to be an influencer, become a speaker, and partner with various businesses and publications. It is, therefore, easy to earn using a lifestyle blog.
5. Digital marketing
There's no secret that in our current present digital marketing is a necessity for any type of business both online or offline. And the recent pandemic has caused a huge increase in new online businesses. This means that more and more people each day are looking for information, strategies, and source of knowledge to grow their businesses.
The term "digital marketing" covers a wide range of strategies, such as search engine optimization (SEO), email marketing campaigns, as well as social media management, and influencer marketing.
With the huge growth of e-commerce, online businesses are increasingly turning to marketers to help them reach new customers and boost conversion rates.
Whether you have a business degree, marketing background, or consider yourself social media savvy, digital marketing offers a lot of potential. Starting a blog in this niche could be a great idea.
Your blog can become a valuable resource for your visitors and other businesses by focusing on a micro-niche like an affiliate marketing or social media management.
If you've got a business or marketing background, then starting a blog in this niche could be a great idea. As with the other niches on our list, this is a huge one, so you'll want to find a clear focus and voice for your own blog.
6. Health, wellness, and fitness blog
Blogs about health, wellness, and fitness are huge topics right now. More and more people are interested in having a better and healthier life, look better, feel better, eat better. So you'll definitely attract an audience if you write about them.
People around the globe turn to the internet to get fitness advice. Fitness instructors may want to consider starting a fitness blog and attracting customers online.
The wellness and fitness niche is one of the most popular in the blogging world. This is a very lucrative niche, so keep in mind that you will have a lot of competitors. However, the easiest way to build your voice and become an authority on this topic is to narrow it down to your general interests.
For example:
One specific type of diet (paleo, keto, gluten-free, etc)
A particular audience (men, women, young, etc)
Type of exercise (CrossFit, yoga, Weight-lifting, etc)
Bloggers and instructors of these types of sub-niches can write about diets, diet plans, workout tips, and supplements. Fitness bloggers may also create videos to explain various exercises to their audience. They can monetize their website and videos using ads and affiliate marketing and even create their own apps.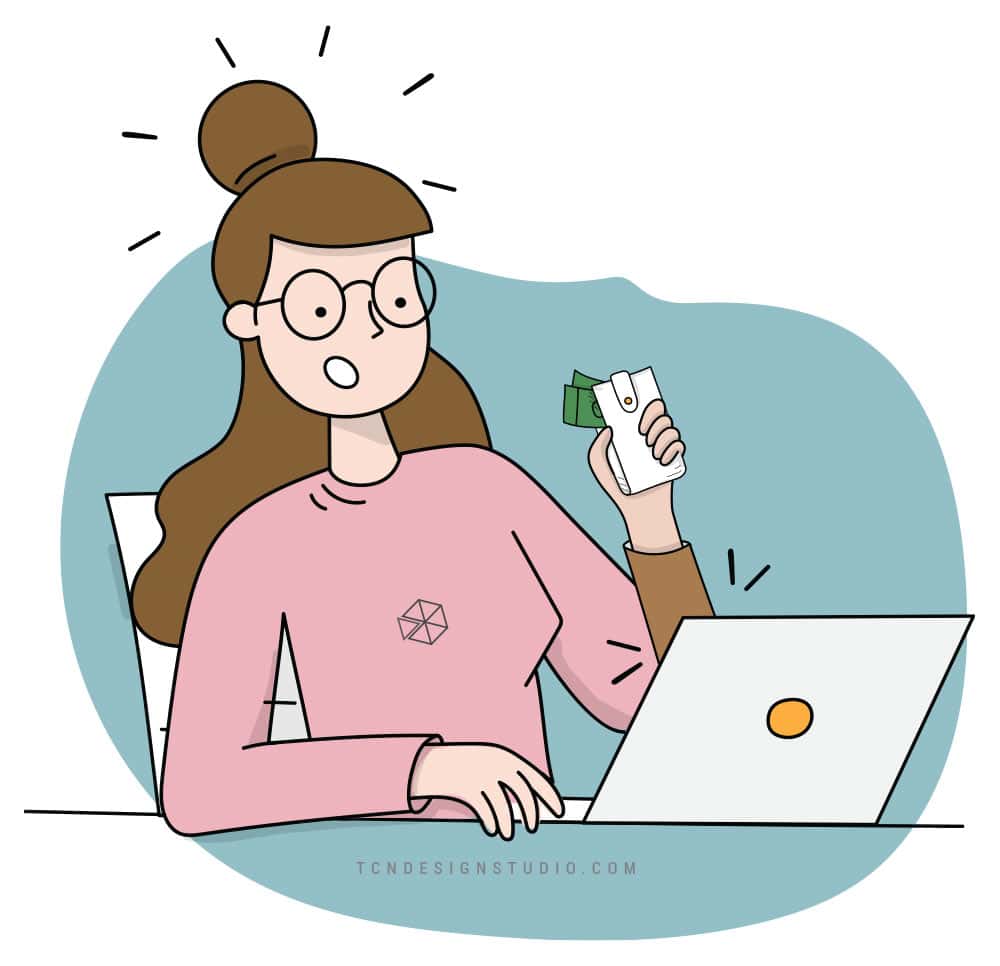 7. Personal Finance Blog
We all want to earn more money, spend less, and save more, right?
It's also true that we all need advice to manage our finances.
A critical aspect of growing wealth is managing finances well. And honestly, anyone, from families to big investors, can gain financial guidance from this type of blog.
Personal finance blogs have found huge audiences, and you can approach the topic from a variety of angles and approaches.
Some sub-niche deas for Finance Blogs could be:
Budgeting
Reducing Debts
Saving Money
Passive Income Sources
Finance blogs are among the fastest-growing blogs that have no chance of going back. If you have knowledge about financing, even a personal blog or niche blog can grow to be extremely successful.
8. Fashion Blog
Another lucrative blogging niche I would recommend is fashion. Fashion blogs are one of the most popular types of blogs on the internet.
It's a big industry with a huge global audience. Fashion bloggers get invited to major events, receive special perks, merchandise, and even business deals by top fashion brands.
It is extremely popular and could be extremely lucrative. This is a particularly good fit if you enjoy posting on Instagram, which is where many fashion bloggers have become so influential.
Fashion blogs tend to feature a lot of photos of the blogger. I wouldn't recommend this type of blogging if you are shy, an introvert, or hate being photographed. Instead, you might want to blog about particular trends within fashion or share fashion-related news.
Also, keep in mind that competition is extremely high, so you need to provide great content that stands out from the competition. A blogger who manages this kind of blog is usually an expert or passionate about the subject.
9. Parenting Blog
Do you have children? Thousands of blogs exist on parenting (also called mom blogs), covering all kinds of topics. It may seem like the niche is already flooded with mommy bloggers, but the audience for parenting blogs is huge, passionate, and highly engaged.
Parenting also makes a highly profitable blog niche for bloggers since new parents often are worried about parenting and want to improve their skills so they look for lots of answers and their questions remain unanswered if they talk with people one on one.
Helping them out would be a great initiative and will bring money too. It is definitely worth considering this niche.
Having a clear angle on parenting will help you make your blog stand out. You could write about a stage of parenting (like parenting toddlers) or you could write for a certain group of parents (like older parents or teen parents).
Ideas for sub-niches on Parenting Blogs:
Budgeting for parents
Childcare
Meal plans and grocery
DIYs
Homemaking
Blogs written by moms and dads have different writing styles. Among the topics covered in these blogs are activities for kids, food tips, and techniques for family education.
There are plenty of other different popular types of blogs you could start like: personal blog, gaming blog, business blog, political blog, movie blog, pet blog, photography blog, review products and affiliate blog among many others. But you should do your own research to make sure they are profitable enough so you can make money and keep growing.
Whichever type of blog you choose to start, be sure to create high-quality content and publish it often.
Well, that's it for now!
Hope this was helpful, if it was please leave your comments below!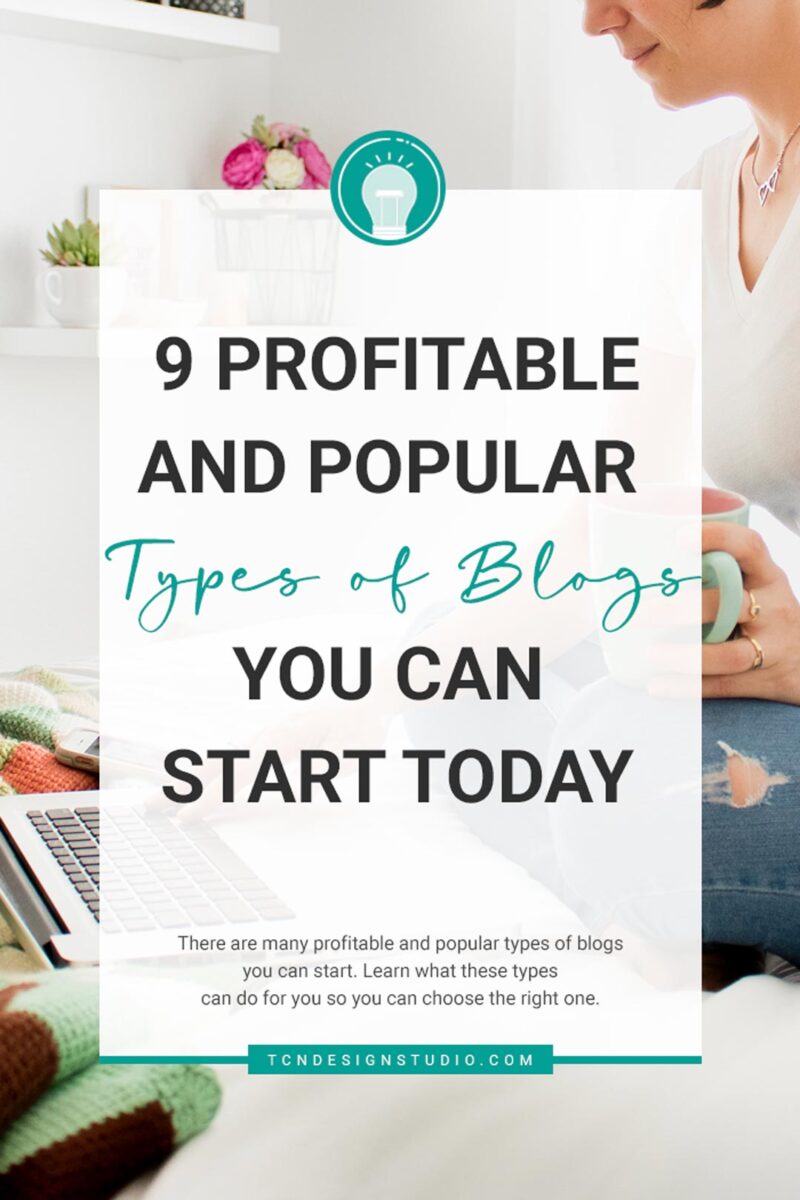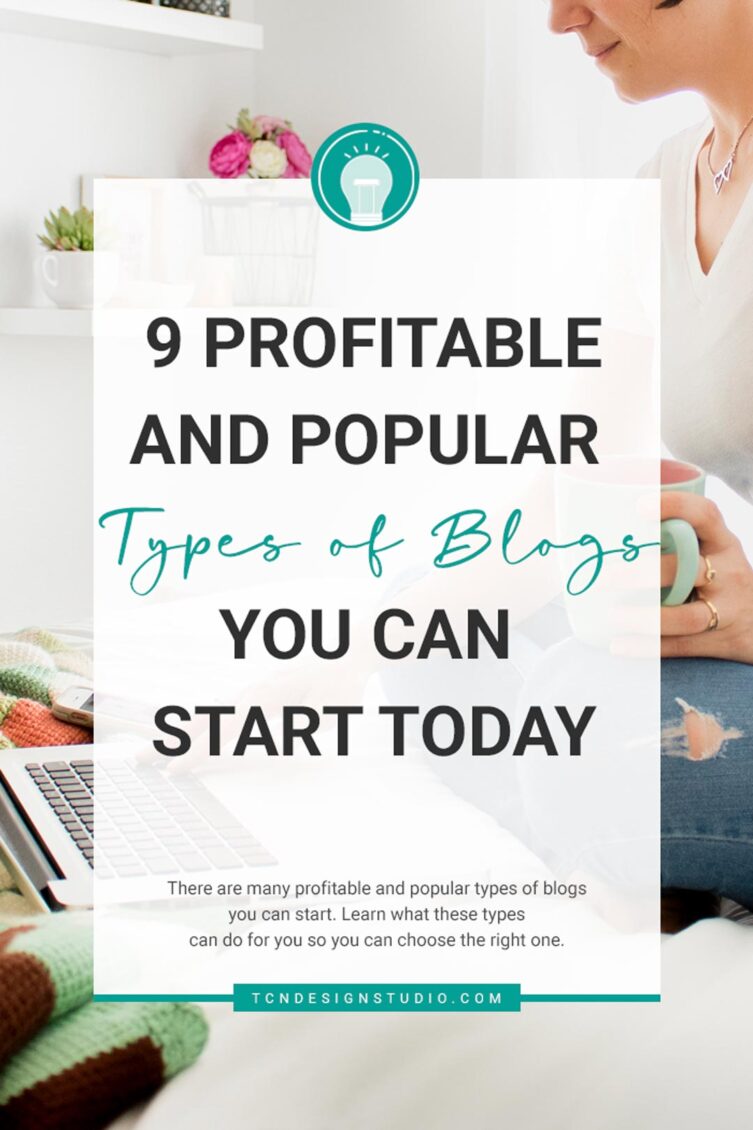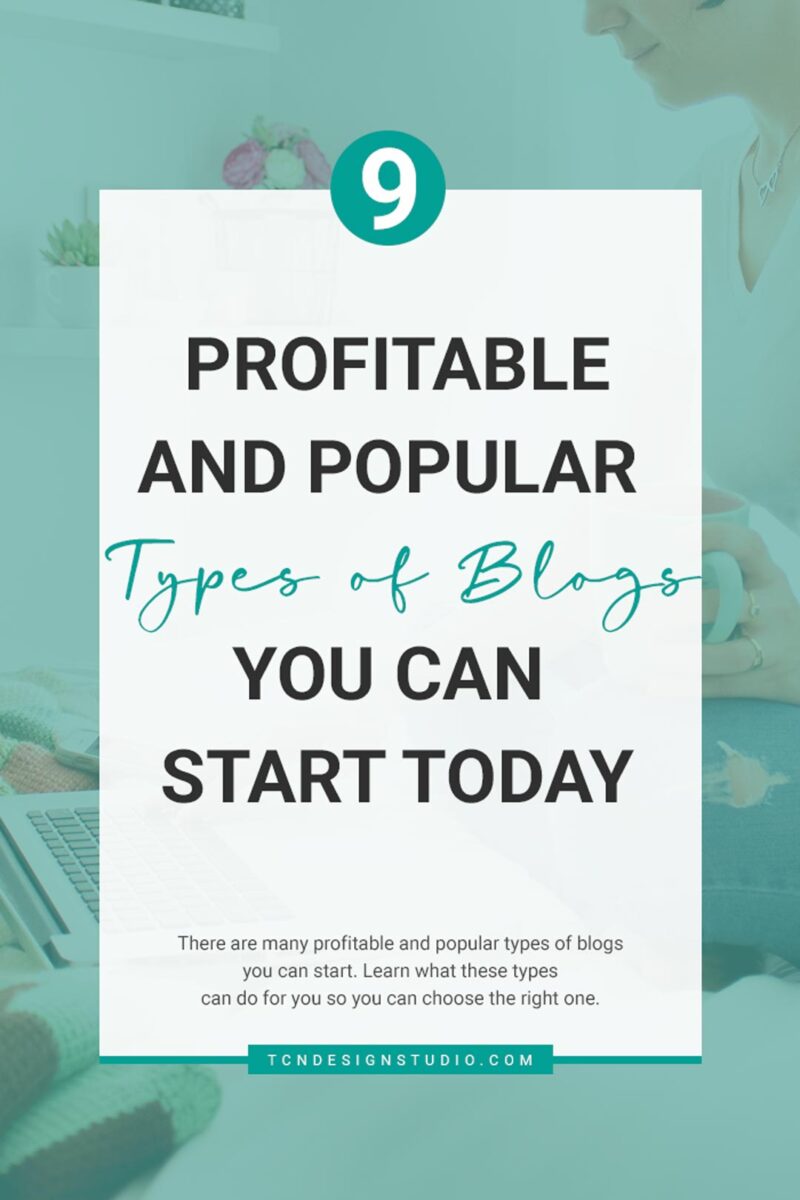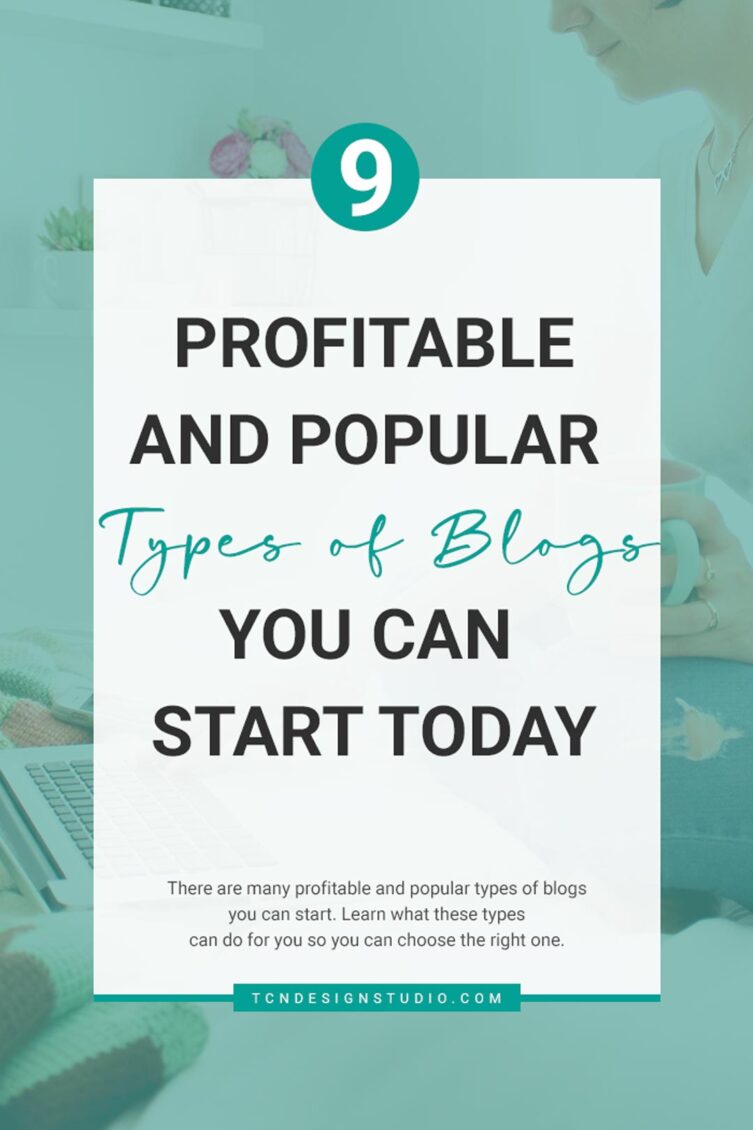 Do you want to learn more about blogging? Check out these blog posts: