How to do a Website Audit to Improve SEO & Conversions
Learn how to do a website audit to improve SEO and conversions. Find out how to increase your website's visibility in search engine results pages. We teach you to look at various aspects of your website and make it more attractive to online visitors.
It's that time of year again. Time to do a well-deserved yearly website audit! A website audit is an annual checkup for your website. They are an important part of the year-round maintenance of any website.
But before you start checking off all the items on your checklist, make sure you know what's required for a successful audit.
In this post, we'll outline everything you need to know before getting started. So read on and get ready to audit your website like a pro!
You might also want to read these articles: How to start a Blog from Scratch, How to Choose a Blog Name: A Guide for Beginners, and SEO Friendly Content: A Comprehensive Guide plus SEO Checklist.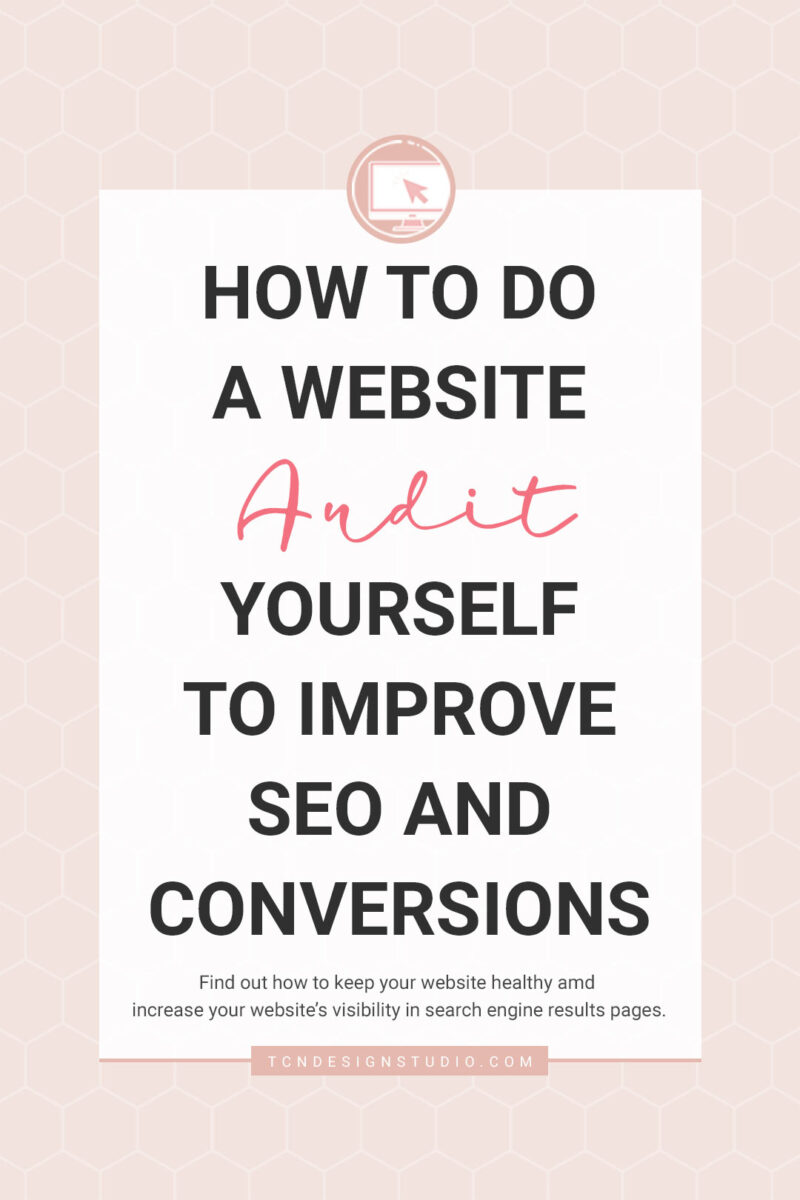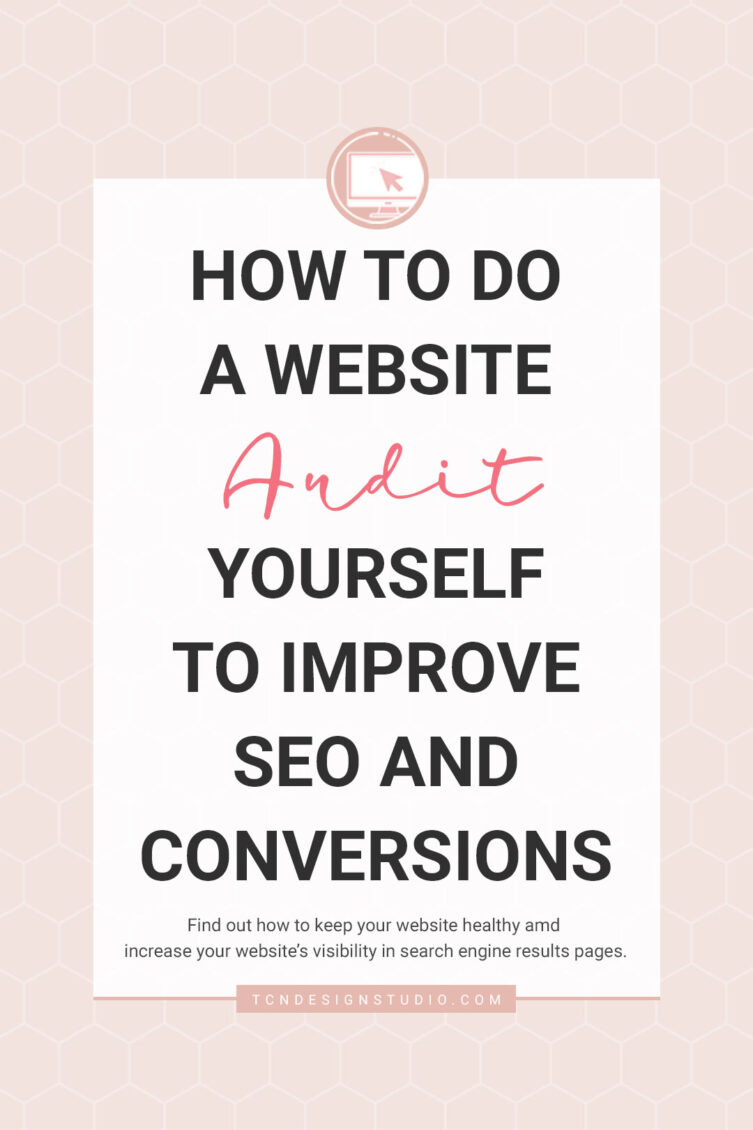 What's a website audit?
Well, let me explain. This is when you make sure that the information on your website is accurate and up-to-date. Even if your site hasn't been visited in a while, you can't assume everything is alright with it.
Have you ever come across an old email address or phone number on the website of a business? Or perhaps the pictures or links are outdated?
Things like this happen more often than you think! Likewise, if someone attempts to contact them online but doesn't receive a response, well, I think we can all guess what would happen next.
Your website should be evaluated every year. For someone like me, going in and updating or changing something is the last thing you want to do. However, maintaining our websites and keeping them fresh and current is very important.
Google has a reputation for favoring current, timely content, so sites with outdated content can be penalized! This is a scary possibility, but it's true!
Every website owner should perform an annual website audit, but the good news is that you do not need to be an expert developer or webmaster in order to do so. Having an understanding of how your website runs and what apps and addons do can help.
You can also find online companies that perform these audits for you. A great option if you don't want to deal with the technical aspects of the process is to hire someone to do it for you!
The benefits of doing a yearly website audit can include:
Increased traffic from search engines. During a website audit you will need to update content where appropriate and this could include keywords. Making sure your content is up-to-date will only help your search engine rankings.
Improved user experience. A website audit from a user's standpoint will be invaluable.
Better overall performance. If you enhance your content and user experience your website's overall performance should improve. There may be some technical aspects that need to be addressed as well, such as security updates.
More conversions from your site. With all the updates to your content and increased traffic from search engines, you will hopefully start to see more conversions. If not, you will need to review your lead and sales pages content again.

Elements of a Good Website Audit
When performing a yearly website and SEO (Search Engine Optimization) audit there are 3 key elements you need to review.
1. Content
Performing a content and SEO audit is something everyone should do at least once a year as part of their overall content strategy.
Because of the escalating competition in every industry, it's important to make sure your websites offer the best and most current content to make sure you stay ahead of the pack.
The purpose of this process is to check the quality of your website's content, including text and images, and to analyze how search engines index your page.
By performing this analysis, you can determine if your website is still relevant to its target audience and if it provides what they're looking for.
This includes reviewing On-Page SEO Efforts. You have to keep in mind if you are still using the right keywords and their placement, Meta descriptions are set in all relevant pages, Title tags and page titles are still relevant and properly set, You are using properly headers, delete duplicate pages with shallow content and, and resolve any duplicate content that you might have.
There are many website audit tools out there nowadays that are great to help you stay on the right SEO path, including Semrush and Ahrefs.
Your website's visitors are more likely to convert when it's easy and simple to find what they are looking for. When your website navigation is confusing, your content is difficult to locate, or your design is chaotic, it can frustrate your users and force them to leave before taking action.
After you complete the content audit, you will know exactly what needs to be improved so that your site continues to perform optimally.
2. Website Design and UX
The best way to ensure your website looks and functions properly is to conduct a yearly website design audit.
Never wait until something goes wrong!
If you want your website to be successful in attracting new customers, then it must follow the latest design trends, best practices and make sure it provides great usability.
You need to make sure that your website is mobile-friendly, and if it's not, you need to fix any problems so that it's fully functional across all devices.
The mobile friendliness of your site may affect your ranking as it improves the user experience.
3. Security & Updates
A website should be treated as a living, breathing entity and as such, it needs constant care and attention. Keep in mind that a website isn't merely a page online – it's also how people will find you online and engage with your blog or business.
Therefore, every small change you make can have a huge impact on your business, so it is crucial to stay up-to-date on best practices for your website to stay safe.
The last thing you want is for someone to hack into your site and cause damage; by performing yearly audits, you can guarantee this won't happen!
Performing a yearly website audit is an excellent way to get your site ready for the future. Although these may seem like lofty goals, small steps will make it seem like a breeze.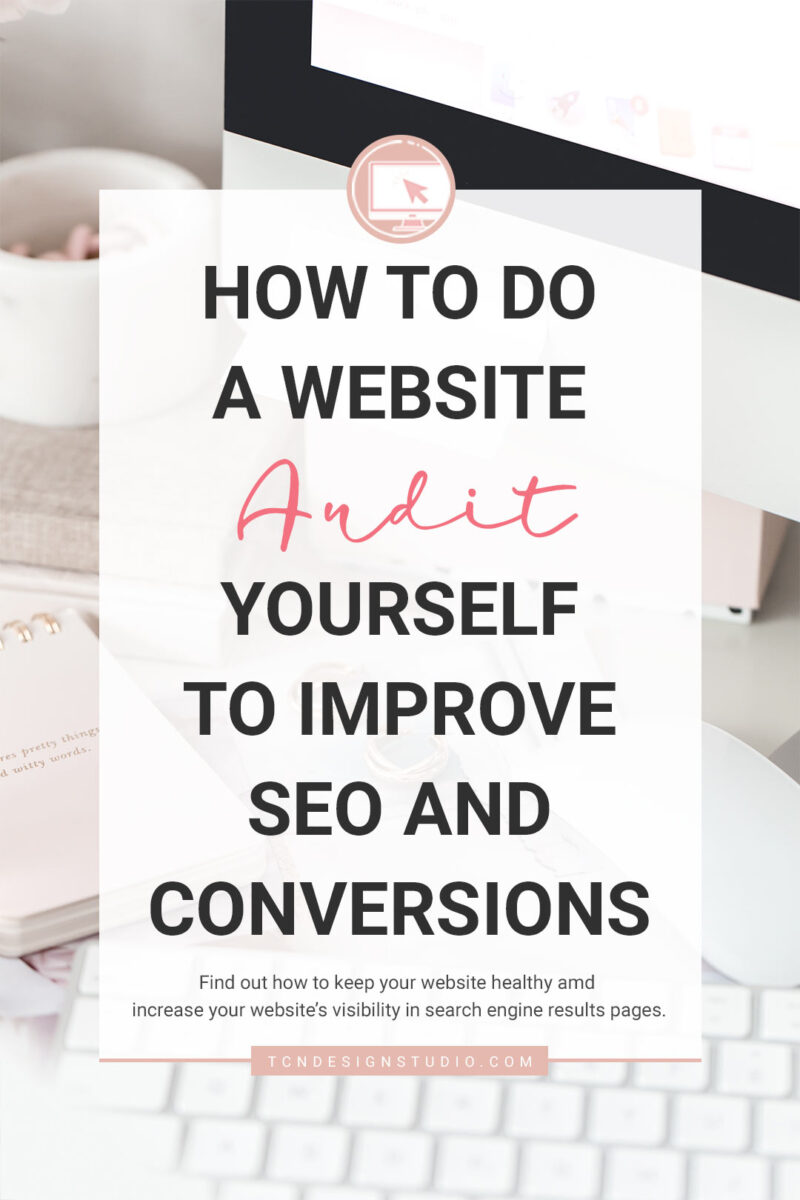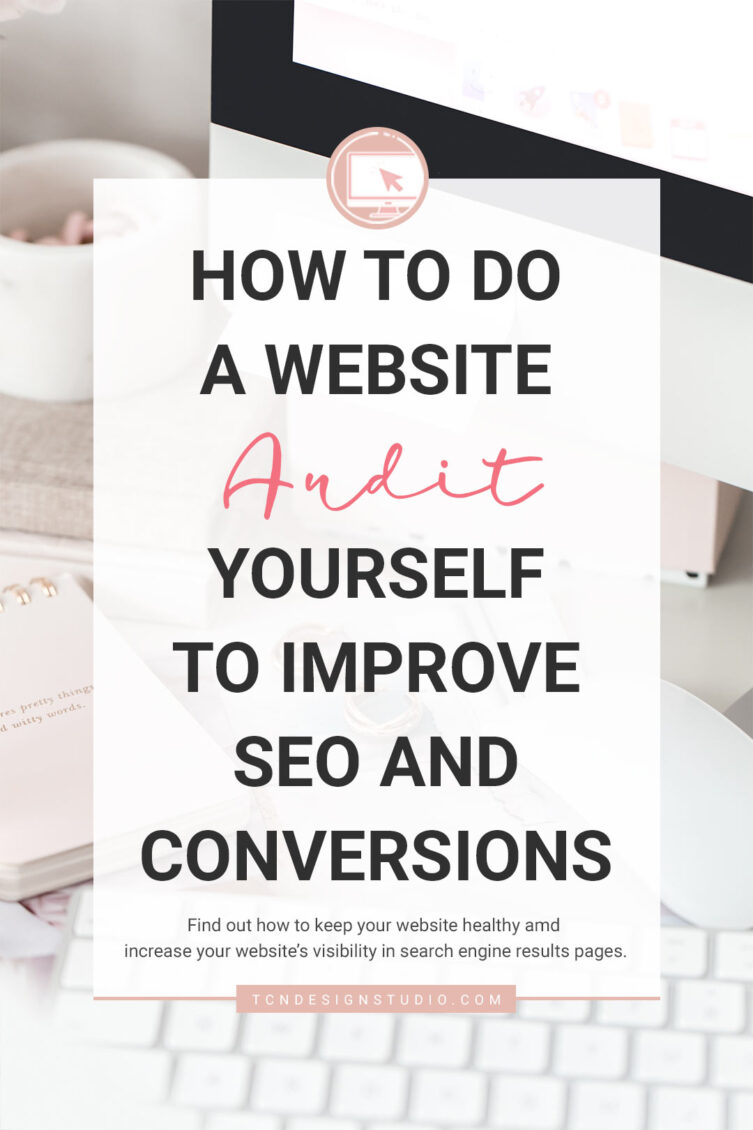 How to Perform a Website Audit Yourself
There is no easy answer to this broad question. However, we've outlined the main steps of performing a website audit and shared some advanced tools to make the process easier for you.
Before we dive in, be sure to follow us on Pinterest, Facebook, Instagram, and also sign up for our email list (at the end of this post), so you'll never miss a post!
Check for your WordPress Version
You should always run the latest version of your WordPress. This minimizes the risk of getting hacked and leaves an open breach for successful bot attacks. The easiest way to find this out is by looking at your dashboard on the section "At a glance" you will see something like "WordPress 5.8.3 running YOUR-THEME-NAME theme."
To know if that's the latest version just make sure there are no notices or any updates pending on your website. WordPress usually highlights with an orange bubble when there are updates you need to pay attention to.
Check for your Server's PHP Version.
There are two ways to find this out. One is installing a plugin called Display PHP Version. This will display your current version next to the WordPress version.
You can also ask your web host to check that out and upgrade if necessary.
For this type of delicate work, I always rely on my web hosting guys. They know what they are doing on the server side.
Look for Technical errors
In an audit, technical errors are most often detected. To improve your website's SEO, or to make it more user-friendly, you will need to fix these issues.
Using site audit tools is the easiest way to find technical issues on your website.
You can also check it manually if you have a small site that doesn't have many pages.
The most common issues are:
Crawl errors
These appear when the tool identifies pages that are unable to be crawled by search engine bots
HTTP Status
Encrypted connections will be essential in 2021. In addition, it's one of Google's ranking factors. Although you may already have the SSL certificate, the HTTPs status may still be problematic. For instance, internal links to non-HTTPs version of pages or some content loaded using HTTP.
Status of XML Sitemaps and Robots.txt Files
The Robots.txt file tells search engine crawlers which pages to crawl, whereas the XML sitemap shows the structure of your website. Unless your website has less than 10 pages, these files are not very important.
Check your website for pending updates.
This migh sound like an obvious one, but trust me I have seen so many wordpress websites with a gazillion pending updates that get even dangeruous to just update them all of the sudden.
Check your updates section on your dashboard and update your plugins and themes. If you got way too many, don't bulk update them all at once. Do it in small batches of 2-3 updates at a time. This way you avoide critical errors, incompatibilities or crashes.
My best piece of advise is always keep everything up-to-date all times and don't use automatic updates. You don't control the "when" and you might not know what casued a problem if you experience issues.
My rule of thumb is is any major update like when something goes to version 4.9 to version 5.0, that means some major changes are coming so I wait a few days to see if there are reports of bugs or problems. If everything is good then I update.
Any minor update like when it goes from Version 4.5.3 to version 4.5.4 then I just update right away. those are usually small fixes or bug fixes and are usually safe to update as soon as they are released.
Check your website for broken links
Broken links decrease your site's ranking and user-friendliness. Broken images and links cause visitors to leave your website within seconds, which sends a signal to the search engines. As a result, your ranking worsens because your website is seen as not valuable to users.
This is a very important part of your website audit because it will help clean up any old pages that may be indexed in Google but no longer exist on your site. There are a couple of different ways to find any broken links on your website.
Check your website's speed
Page-loading speed is a critical factor in website success. In fact, 50% of users expect a web page to load in less than two seconds.
According to Neil Patel, if your site takes more than three seconds to load, you lose 75% of your potential readers. You can check your site's loading speed using the Google PageSpeed tool.
If your site takes more time to load, you run the risk of losing customers and even Google rankings! So don't let your pages linger- make sure they are optimized for speed. A good benchmark for this is three seconds or less.
Below are three well-known and respected sites that will check your website's load time and give you suggestions for improvement.

Check your website's security
Many webmasters often neglect their site's security until they've been hacked. This is a serious mistake! Hackers are always looking for new targets, and any vulnerable sites will be on the top of that list. So don't let them get to you- make sure everything is secure from day one and then continually check to confirm everything is up-to-date.
You can use the following tools to help you check your website's security.
Sucuri SiteCheck – This is a free online security scanner that will test your website for malware, viruses, and other threats.
Google Safe Browsing Diagnostic Tool – This tool from Google checks websites for any signs of phishing or malware.
Mozilla Observatory – This tool will check your site for malware, blacklisting status, and other factors.
Additionally, the following WordPress plugins can be helpful as well:
Update your blog content to be current and relevant
This is especially important if you haven't updated your blog content in a while. stale or irrelevant information can actually hurt your website's SEO and rankings. So be sure to keep your site fresh with the latest news, trends, and happenings in your niche.
You can use Google Alerts to help you stay up-to-date on current events. Just type in your keyword, select "How Often" and the country you are interested in, click on 'Create Alert,' then enter your email address to receive updates when they happen.
A well-developed call to action (CTA) is crucial for every website. It should be clear, concise, and easy-to-use. If you've recently changed your CTAs or added any new ones, make sure they are working properly. Review analytic data on old CTAs to see if any changes should be made.
Check all pages on your site for blank spaces that may indicate missing images
Images play a big role in website success. They help to break up the monotony of long blocks of text, add visual interest, and provide information to users. So if you notice any missing images on your pages, be sure to fill them in as soon as possible.
Make sure you have up-to-date contact information
This is especially important if you are a business. You want to make sure your potential customers can easily find and contact you. So be sure to keep all of your contact information updated and correct. This includes phone numbers, email addresses, social media accounts, etc.
It's important to check all of the boxes on your website's yearly audit. If you don't, you could be missing out on an opportunity for improvement and growth in traffic and sales. After all, if you don't know where the problems are on your site or what areas need improvement, how will you know what actions to take?
Get Real People To Review Your Website
If you're like most business owners, you put a lot of time and effort into your website. It looks great, it's easy to use, and it delivers the information your customers need. But is it really ready for prime time? Are you sure that all the kinks have been worked out? And most importantly, does your website look and feel credible to potential customers? One of the best ways to find out is to get real people to review your website.
By getting real people to review your website, you will be able to fix any problems before they become real issues affecting your bottom line. Taking the time to use live test reviews will save you future headaches and can only help improve your website.
Here are five services you can use today to get your website reviewed by real people and find out what is working and what is not.
Userbrain is a tool that allows you to create user tests quickly and easily to see what people think of your product. With more than 70,000 testers at your disposal, you can easily pinpoint the impact you are making on first-time users.
Using Userbrain, you can perform a one-time test or schedule a test to run regularly.
You can use a quick five-second test to determine if users on a particular page, such as an opt-in or sales page, are experiencing the most value from it.
This includes answering questions like, "What does this page have to offer?" and, "Who are my customers?" You should assess if any design elements appear trustworthy as well as get some first impressions of your site.
Using UserBob, you give testers a scenario to test by giving them something simple to do, such as filling out a form or going through an opt-in funnel.
During the testing period, you will get continuous feedback from recordings of the tester's thoughts or how they navigate your website.
The great thing about UserBob is that they provide a 100% refund if you aren't satisfied with the results of your tests.
UsersFeel lets you test your website across a variety of devices in advance of seeing it, so you won't have to deal with bugs and issues later!
A good tester knows that each user has different needs, so he/she tests on multiple devices and browsers to truly represent what they see when browsing your site.
The unique aspect of Userfeel is that they have the largest number of testers available, with more than 145,000 testers that have been proven to deliver accurate results.
Using UserInsights, you will be able to test your website by having a user spend at least 5 minutes on it.
You can find out why a user made certain choices on your site by tracking their time on the site, for instance, "Why did they click on the link to a blog post instead of clicking on the buy button?".
It's even possible to run tests on your competitor's websites to see how your website compares.
With all these great services available, there has never been an easier time for business owners to get their sites reviewed by real people who will give honest opinions without holding back!
Remember, the best way to understand how your customers use and perceive your website is by watching how they use your website.
Before starting with real people reviews make a note of how you expect people to react to your website.
What actions do you anticipate them to take?
Do you expect someone to click on a signup button or go read the blog?
Knowing what you want to happen will give you a head start in analyzing the data from the real people reviews.
Ultimately, all of these services can help you get your website reviewed by real people and understand how users perceive your site. This is a great way for site owners to get valuable information about their site, which can help them both now and in the future!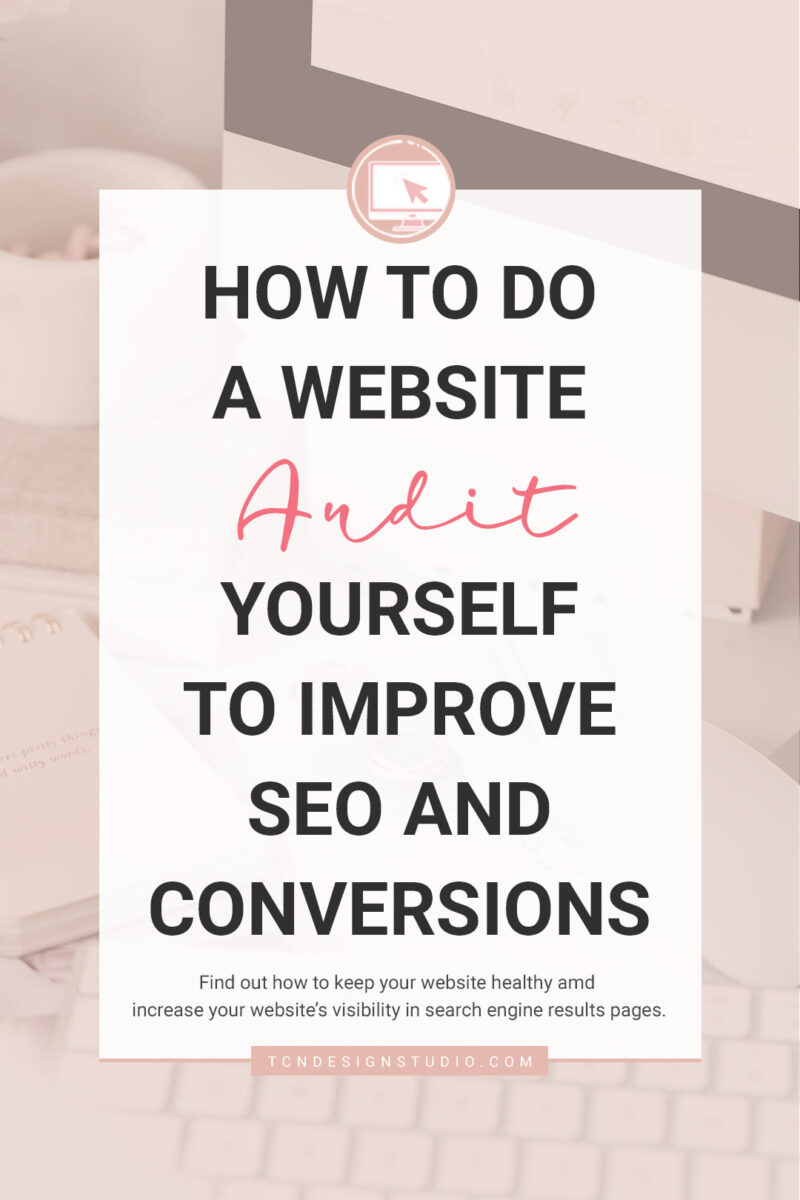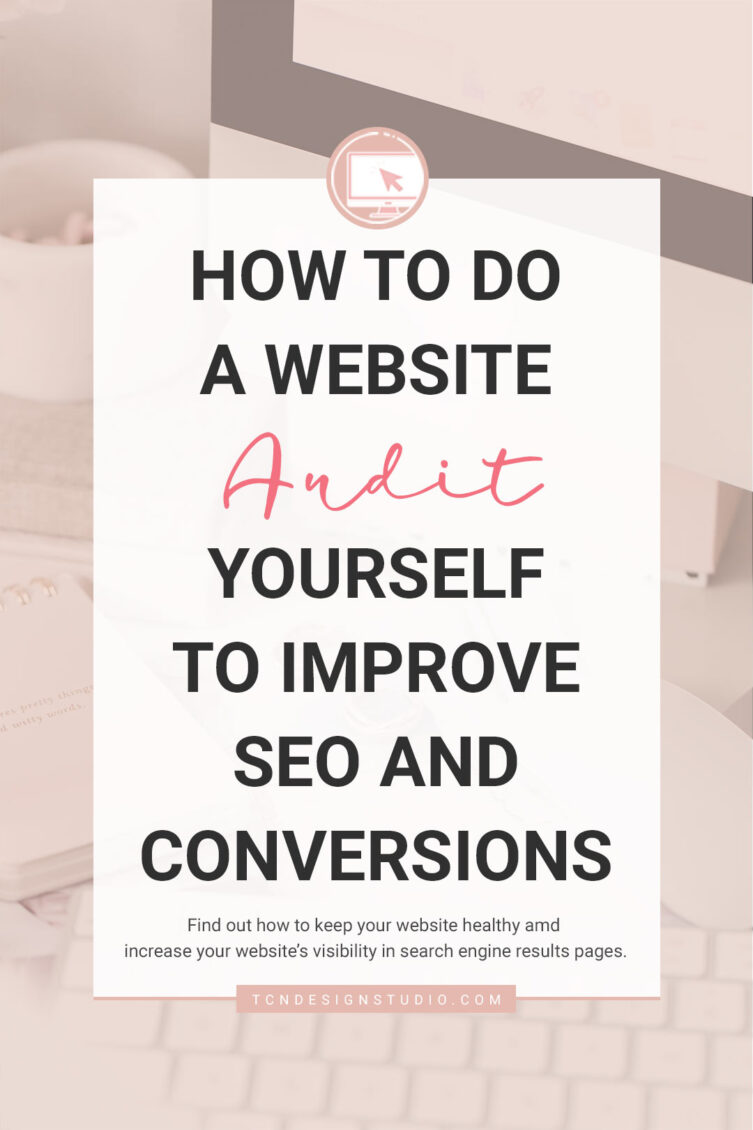 Should You Hire a Professional to Perform Your Website Audit?
If you are an entrepreneur who is interested in taking your business to the next level, don't have the time to do it yourself, or just don't want to get into this technical stuff, then hiring a professional reviewer to review your website might be just what you need.
A professional can provide feedback on how well your site performs and give recommendations for improvement.
What are the benefits of hiring a professional to review your website?
The benefits of having a professional review your website are numerous. The most obvious reason would be to ensure that the site is optimized for search engines and how well it performs on mobile devices.
A professional can help you determine what changes need to be made in order to make your website more user-friendly.
The next reason is that a professional will be able to give you unbiased feedback on your website, which can help you determine if the site matches your vision and goals for it.
While some business owners might not like what they hear when their site has been reviewed by an expert, this person's opinion could actually save them time and money in the long run.
Finally, a professional can help you avoid costly mistakes that could put your website at risk of being penalized by search engines or even hacked!
These are serious problems that should not be taken lightly. It is important to understand how these issues occur if you want to ensure they never happen on your site.
Who should have their website audit done and why?
Anyone who owns a website should consider having it reviewed by an expert. This is especially true for business owners, as their site will be the first thing potential customers see when researching them online.
The following are some examples of individuals or businesses that could benefit from hiring someone to review their site:
Bloggers/Entrepreneurs/Small Business Owners – These business owners are always looking for ways to take their business to the next level, and hiring a professional website reviewer is one way of doing that.
Businesses with Multiple Sites – If you own a business that has multiple websites, then it is important to have them all reviewed in order to ensure they are consistent with each other.
Individuals with Residual Income Sites – Individuals who operate sites that provide residual income should always have their site reviewed by an expert, as this person will be able to determine whether or not the traffic is converting into leads and sales.

What should you expect when you hire a professional reviewer?
When you hire a professional website reviewer, they will usually start by doing an analysis of the site. This step is important because it allows them to get familiar with your site and how it operates before giving recommendations for improvement.
Once this analysis has been completed, the expert will then provide their feedback on what changes should be made in order to improve the site.
Some information they may require is access to your analytics, what keywords you are targeting, and who your target audience is.
Keep in mind that not all reviews are the same – some experts might provide more detailed feedback than others. It is important to ask the reviewer beforehand what you can expect from their review so there are no surprises.
Also, make sure to ask for referrals from past clients so you can get an idea of the quality of work they deliver.
How much does it cost to get your website professionally reviewed?
The cost of having a professional review your website will vary depending on the person you hire. It is important to do your research and compare prices before making a decision.
Some professionals might charge by the hour, while others may offer package rates for a certain number of reviews. Some may charge more due to the fact they have a higher level of experience. Expect to pay a minimum of $200.
When is the best time to hire a professional website reviewer?
It's never too late to have a review done – even if your site has been online for a while, there are always ways to improve it. However, if you are starting a new site, it is important to have it reviewed before launching in order to avoid any potential problems.
While there are several benefits of having your website professionally evaluated, it is important to note that you might not get instant results from doing so.
The changes that need to be made in order for your website to perform better might not be easy or cheap, but they will be worth it in the end.
Just remember the purpose of hiring a professional website reviewer is to ensure your site is running smoothly and is meeting all of your business goals. Not only will they provide feedback on how to improve the site, but they can also help you avoid any potential disasters down the road.
So, if you're serious about taking your online presence to the next level, then consider hiring a professional website reviewer.
Would you like to take this audit a step further? Download my Free Brand & Website Audit Quiz. There you will dive deeper into the design side of your website. I'm sure you will find valuable insight there too.
If you found this post helpful. You might love these too: