WordPress tips for beginners and new bloggers
WordPress is the world's most popular blogging platform. This post will help you learn about the basic WordPress tips for beginners and new bloggers.
This post contains affiliate links. I earn a commission from qualified purchases. Please read our Privacy policy here.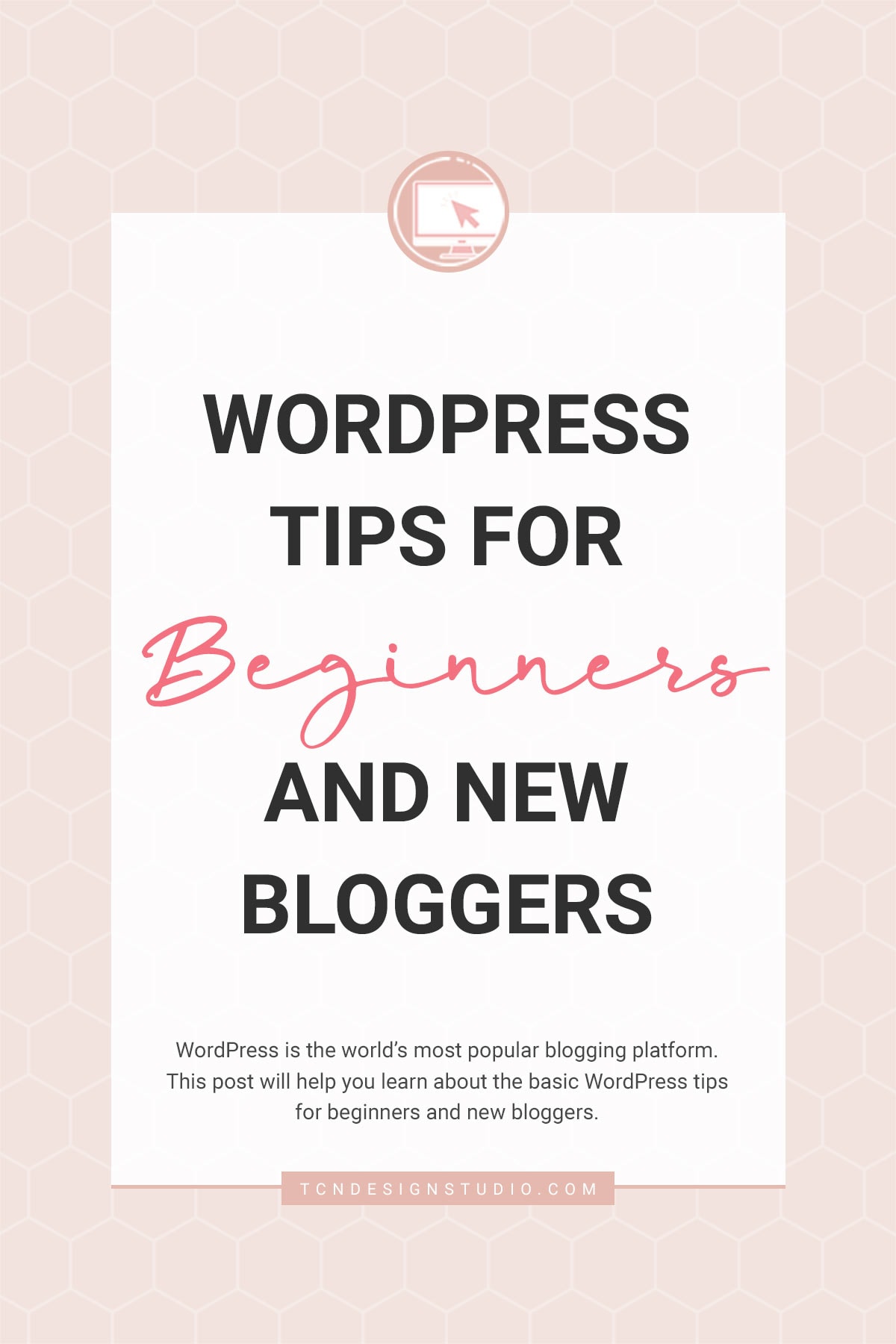 If you want to start a website or an online business chances are in your research you have heard about WordPress. WordPress is a popular website platform that powers 34% of all websites on the internet.
You might also want to check out these other blogging-related blog posts: How to start a Blog from Scratch, Best WordPress Plugins for Blogs (My Top 12 favorite and Why), and Best Web Hosting: How to Find the right one for your business.
Best WordPress tips for beginners and new bloggers
Not to confuse you, but there are actually two versions of WordPress. There is WordPress.com, which is owned by Automattic, which uses WordPress.org's open-source platform to run its blogging service.
WordPress.org is owned by The WordPress Foundation and is a free open source content management system that is used for websites all over the world. For the sake of this blog post, I'll refer o WordPress.org whenever I say WordPress.
By using WordPress to build your website you'll be joining some large corporations, universities, celebrities, and many thousands of small businesses who already know how fabulous WordPress is.
But What is WordPress?
WordPress is a content management system (CMS) that allows you to host and build websites. WordPress contains plugin architecture and a template system, so you can customize any website to fit your business, blog, portfolio, or online store.
WordPress is a CMS that is free and open source. This means that you can use it for your website at no cost and because it is an open-source other programmers can easily develop add-ons to enhance WordPress without cost as well.
It wasn't too long ago that WordPress was mainly known as a blogging platform but it has since evolved into a total website solution.
Over the years, with the explosive growth of the WordPress community, themes, and plugins it has grown to be the standard for any type of website, not just blogs including e-commerce sites.
Before we begin, be sure to follow us on Pinterest, Facebook, and Instagram, and also sign up for our email list (at the end of this post), so you'll never miss a post!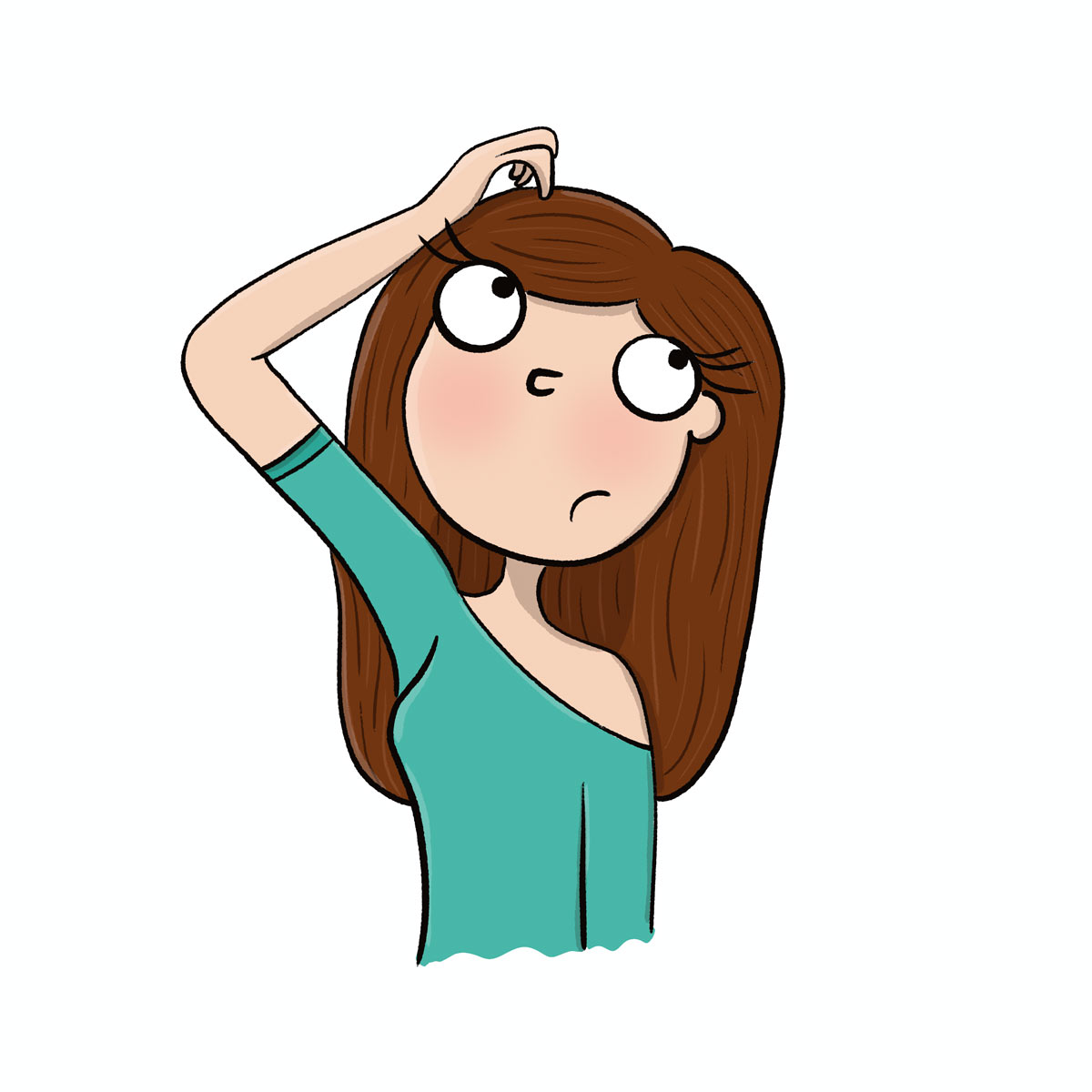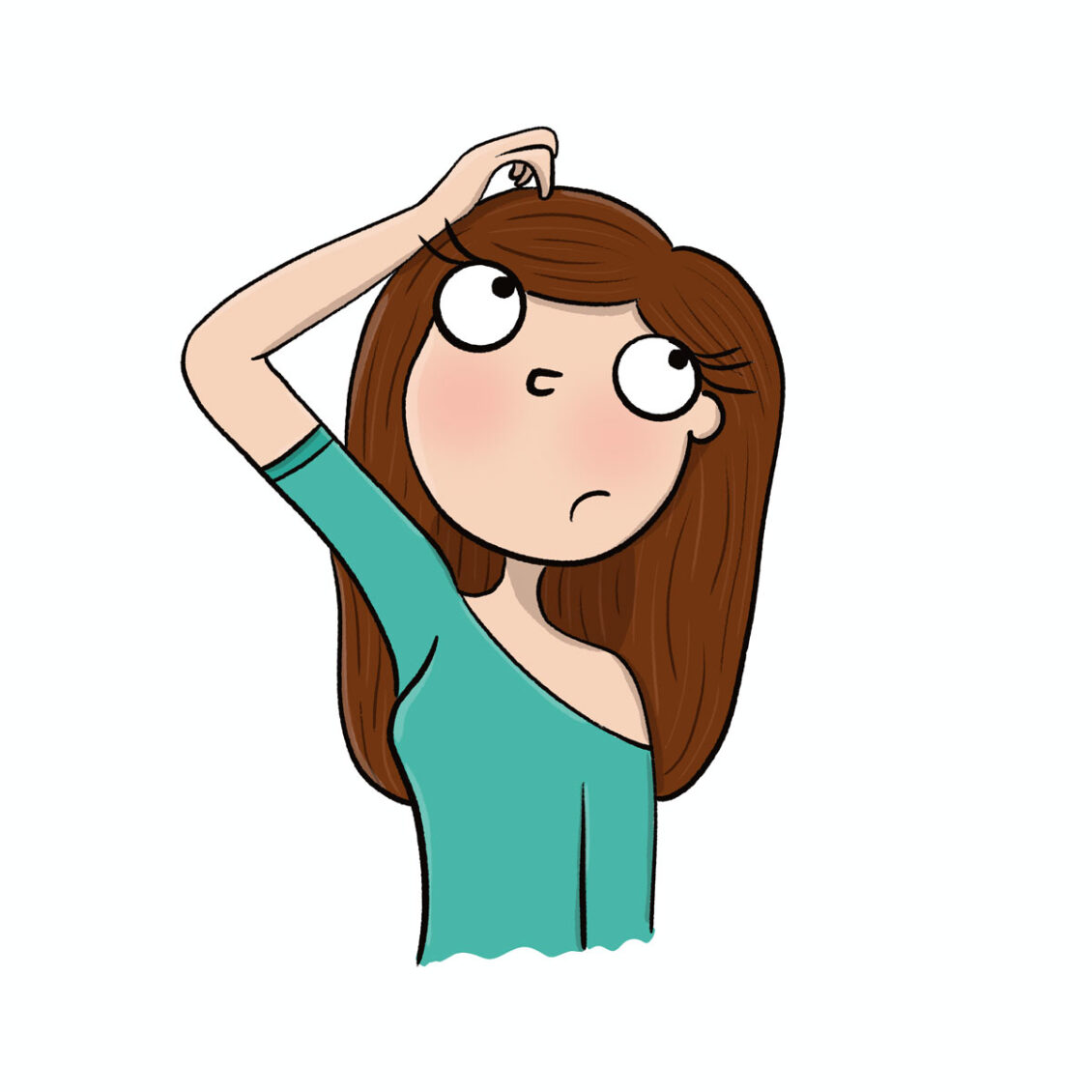 Introduction to WordPress
WordPress makes getting starting a website simple. Once installed all you have to do is pick a theme to create the look you desire. You can also install additional plugins to create added features.
To use WordPress you don't need to know anything about HTML or creating web pages unless you plan to be a developer or what to achieve more advanced designs.
The trick is getting the right theme and using the right combination of plugins to create the look and feel of the site that you desire.
You can browse free themes and plugins at the WordPress.org site and also find numerous premium, or paid, themes and plugins online. Some themes I recommend are Genesis Framework, Kadence, or Generate Press.
Because WordPress is so very popular and the community just continues to grow, you can find free and paid WordPress help easily.
WordPress.org has a free support forum and there are numerous free WordPress help groups on Facebook. If you need paid support, you should be able to find an expert at a price you can afford since there are so many offering their services nowadays.
One reason so many love WordPress is because it is also extremely search engine friendly.
Many people even say that Google loves WordPress. It's set up in such a way that even a novice, with the right plugins, can put in SEO features such as meta tags, image tags, keywords, and coding without knowing how to code at all.
With WordPress, you can easily incorporate a blog right into your website thus also increasing the search engine love you will receive.
Regardless if you want to start a blog or an online business with e-commerce features, WordPress can meet your needs as a low-cost, high-value platform.

WordPress.org vs WordPress.com
The difference between WordPress.org and WordPress.com has to do with who actually hosts your website.
You host your own website or blog on WordPress.org through an external hosting provider. You'll also need to download the WordPress software, buy a domain name on a third-party site, and manage your server. It's more of a hands-on experience than WordPress.com.
WordPress.com can host your website for you. You also don't need to download any software or manage the server. If you choose WordPress.com, your website URL will look like this: www.mywebsite.wordpress.com. However, you can also choose to upgrade your WordPress.com account and purchase a custom domain from a third party (i.e. your URL will look like this: www.mywebsite.com).
How to choose between WordPress.org or WordPress.com
You might be wondering if WordPress.org or WordPress.com would be a better fit. Let's take a look at some more pros and cons of both options so you can make an informed decision.
WordPress.org is ideal if you want complete control over your website customization and control. However, managing a WordPress.org site requires more responsibility. You'll need to buy and set up your own domain name, upload and install plugins and themes, edit your website code, and manage your website's security.
WordPress.org is free to use, but you must pay for everything else that comes with your site.
WordPress.com is the best choice If you're looking for an all-in-one option that does most of the heavy lifting for you. You don't need to manage servers, pay for hosting, or buy a domain name. WordPress.com plans also offers many customization options to make your website look the way you want.
WordPress.com has free and paid versions. If you stick with the free version, you cannot upload a custom theme or plugin and have a WordPress subdomain. However, there is always the option to pay for premium upgrades and other plans that give you more power and control, as well as the option to purchase custom domains through third-party websites.
There's no limit on your WordPress websites size
WordPress isn't just for little sites either. Huge, name-worthy businesses use WordPress too.
Check out this list from WP Beginner of some of the most notable sites using WordPress:
TechCrunch
The New Yorker
BBC America
Bloomberg Professional
The Official Star Wars Blog
Variety
Sony Music
MTV News
Beyonce
PlayStation.Blog
This is to say you can go from a beginner level to a bid established company and your WordPress will grow with you. You will probably need upgrading web hosting to fit your growth needs but other than that it's pretty much limitless.
Use Google analytics to keep track of your growth.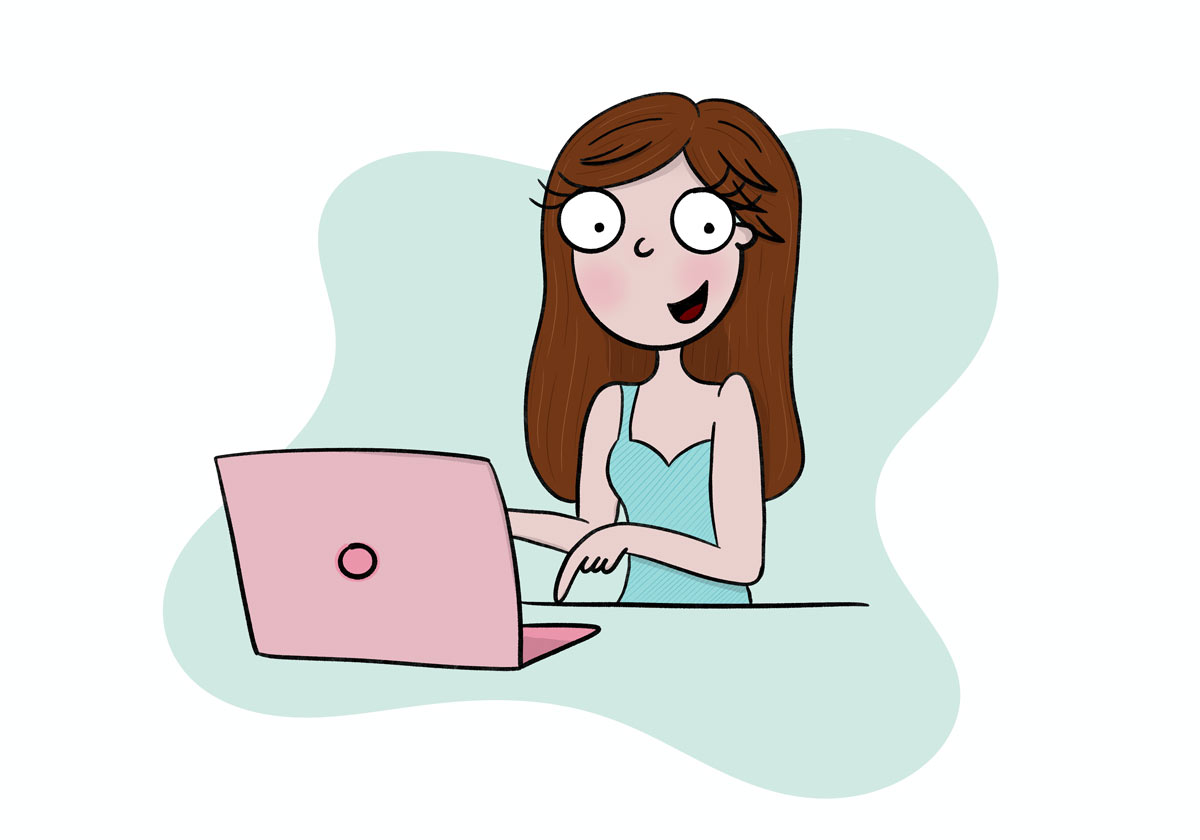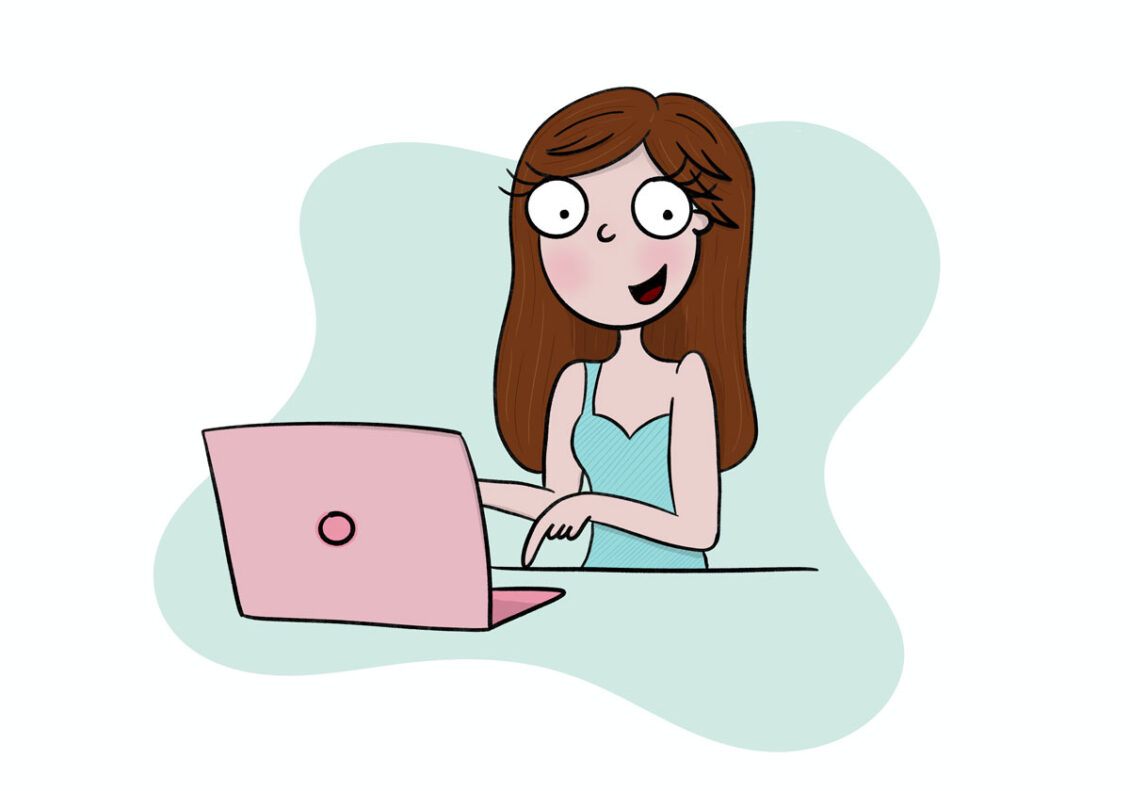 Reasons Why Should You Use WordPress?
1. It's Free
The top-of-the-line content management system for free? Oh, yea! You can't beat that. Of course, you will still have to pay for web hosting, but you will have that payment no matter what system you use.
2. Easy to use
Although WordPress is the most flexible and powerful platform, it is very easy to use even for beginners.
It has a simple WordPress admin dashboard with various menu options listed in the sidebar. You can easily create posts and pages, customize your website design, add navigation menus, and more.
WordPress makes it easy for absolute beginners to maintain their website without any technical hassle.
3. Completely Customizable
The beautiful part of using open source software is that you and others have access to add-on features to WordPress via plugins and themes and most of these are free too. Over the years developers have created almost any type of extended capabilities you might need through the use of plugins.
4. Is SEO friendly?
The best website in the world cannot succeed without traffic or visitors. Fortunately, WordPress is built with search engine traffic in mind.
WordPress is written using high-quality code with semantic markup. In non-geek terms, that means Google and other search engines love WordPress.
As a result, WordPress sites tend to rank higher than other sites in search engines.
5. Support and Community
Since WordPress is extremely popular there are numerous support groups online. You can find groups on Facebook, Slack, StackExchange, and almost anywhere else online where people gather. Of course, WordPress.org has a forum as well where you can ask questions.
6. Mobile-Friendly
If you have a website it has to look good on tablet and mobile devices. Most current WordPress themes come mobile-friendly out of the book. And if the theme you want to use doesn't, there are plugins you can use to help make your site mobile-friendly.
7. Full Control
By using the free open source version of WordPress, you have complete and full control of your website. You decide when updates are applied, what plugins are used, and who has access to what. You are not limited by what features you can and cannot use that a hosted solution such as Wix might do.
8. Safe and reliable
Considering security, WordPress is a very secure platform for running websites. However, you can still do a lot to make your website even more secure from hackers, malware, and other dangers. You can find a great step-by-step WordPress security guide for beginners from WP Beginners.
9. Easy E-Commerce
With plugins like WooCommerce, Exchange, and Digital Product Downloads it is super easy and fast to get an e-commerce site up and running. If you want to create an online store, WordPress is the way to go.
There is a reason why WordPress is so popular and is used by so many large corporations. It just works and it can work for your website too.

Starting a WordPress Website
WordPress as a blogging platform and a full-featured open source content management system, is also very easy to learn and use despite what many people might say.
If you can use Microsoft Office products or any other type of office software suite, you can learn how to use WordPress to build very nice dynamic websites using free and premium templates.
The great thing about WordPress is that there are no programs to download to your computer. It is web-based so it's simple to get to your website and update it from any computer with internet access.
It has so many awesome features and wonderful add-ons (called plugins) that help give your website any feature that you could possibly want.
Because there is a very active and involved WordPress community, you can find answers to questions when issues arise, tons of written and video tutorials, as well as contractors who are willing to help you build a WordPress website.
In addition, you can take care of your site and you do not have to rely on your web designer to do everything even though having someone to rely on is always good.
There are steps to take if you want to start a WordPress website. It is also the same no matter what kind of website you want to build.
1. Get the right web hosting
You need to ensure that you have the right web hosting that can run WordPress. Ideally, the hosting account will preload WordPress for you the first time, but as long as they have cPanel and "one-click" install available you can do this!
Two that are my favorite are BigScoots.com, Cloudways.com, and Bluehost.com. 
Read more on Choosing the right web hosting for you here.
2. Pick a Theme
A WordPress theme is a template that you can use and modify to match your own tastes and colors.
There are free themes that you can find on the WordPress.org website as well as premium themes that you must pay to use such as StudioPress and others.
You can also have themes custom-made for you or if you are proficient in PHP, HTML, and CSS you can create your own.
Since it is open-source software, you can find out more information about creating themes by visiting WordPress.org's developer forum.
You can read more on how to choose the right theme for your blog here.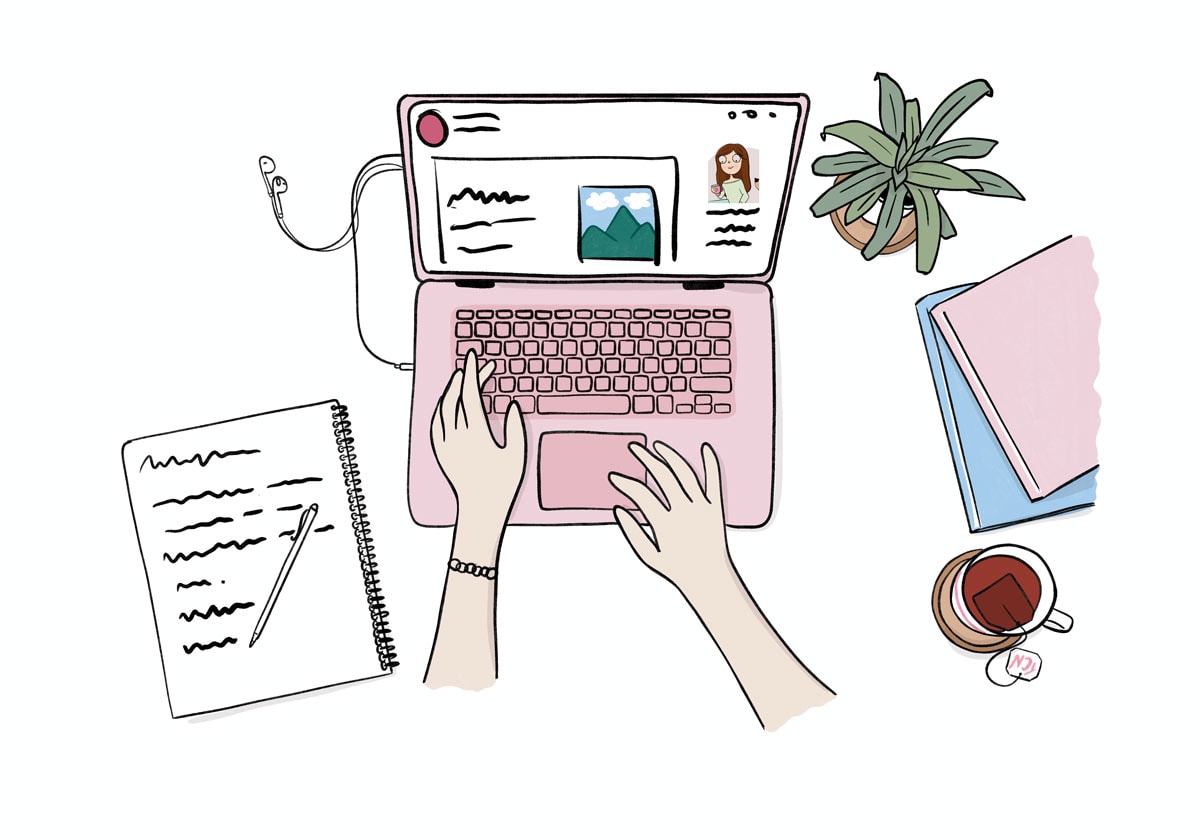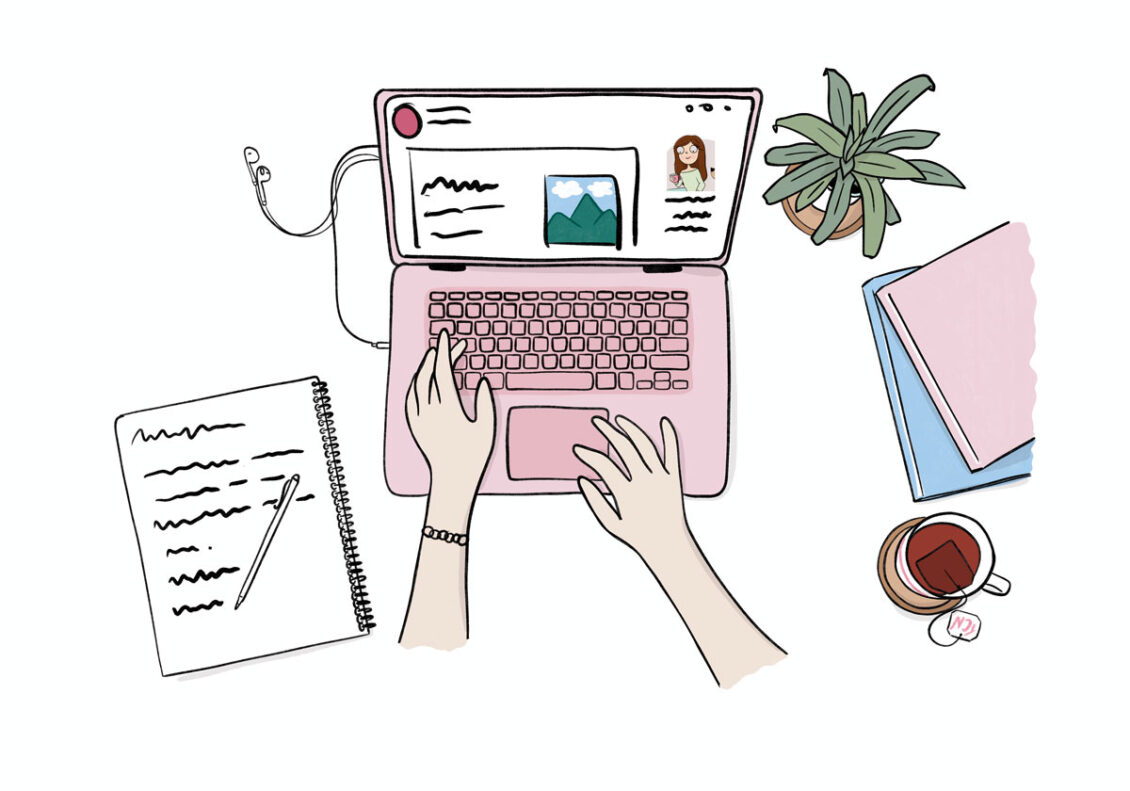 3. Choose Plugins
It is a good idea to research well WordPress plugins and find out which plugins are considered must-haves for most sites.
Essentially, plugins do things like add in a shopping cart, create backups, provide security, and extend the functionality of your website beyond the basics.
Some plugins are incompatible with others so it is important that you fully understand how they work and use the fewest number of plugins to avoid problems.
Just use what you need to get the job done.
Some of the must-have plugins for any website are:
Google Analytics
It's impossible to know how well your site is doing unless you can measure its performance metrics.
This plugin allows you to "properly" connect your website with Google Analytics, so you can y get added insight and see exactly how people find and use your website. 
The best part is that it shows you all the important stats that matter right inside your WordPress dashboard. Displays Google Analytics Reports and Real-Time Statistics in your Dashboard.
Yoast SEO Plugin (Search engine optimization for your content)
SEO helps you get more visitors from search engines to your website. While WordPress is SEO-friendly out of the box, there is so much more you can do to increase your website traffic using SEO best practices.
This plugin offers the most comprehensive solution with all the features and tools that you need to improve your on-page SEO.
It helps you properly add SEO title, meta description, keywords, generate XML sitemaps, connect your site to Google Search Console, optimize it for social media, and more.
Akismet Spam comments protection
An excellent plugin to improve the comments section with reduced spam on your website.
Brute Force Attack (bot login attempts)
This plugin helps you prevent bots and hackers from trying to login to your website.
WP Rocket (Cashing plugin)
WP Rocket is one of the best Web Performance Optimization plugin out there. I've been using it for a while now and I should have started using it way sooner. The downside is that there's no free plan but trust me it's absolutely worth it every cent. By using this link you get 10% discount when you sign up!
WP Recipe Maker (Recipe and DIY Cards)
The key ingredient for beautiful recipes and Tutorials on your blog. Grow your blog with Schema Markup. Easiest Plugin to get your recipes and tutorials highlighted with stars in the Search Engine Results.
Grow or Social Warfare (social sharing)
Whether you want to get people sharing, grow your fans, and get the word out. It's lightweight and offers a fair variety of social platforms to use. What I like the most: You can add Pinterest description to images and set social images captions and images!
ShortPixel (Image optimization)
I've been using ShortPixel plugin for a while now and I LOVE it. It keeps my images optimized so they are not so heavy for my systems. You can barely see the difference between before and after optimization. And the best part is that if in any case you do see the difference and don't like it with one click you get your original image restored. So far it hasn't created any conflict and it hasn't slowed down my site, quite the contrary. It's a must-have.
Learn more about plugin pros, cons, and how to choose them here.

What types of websites you can build with WordPress?
WordPress can be used in many different ways, from simple websites to e-commerce marketplaces and everything in between.
Below are just a few examples of the different types of websites you can build with WordPress.
You can start blogging
Online store
Membership sites
Company website
Sell online courses
Offer services.
Affiliate website
Review website
Podcast website
and many more
When WordPress Might Not Be For You?
With WordPress running over 34% of the websites on the internet, you might be wondering why you should or should not use WordPress for your own website.
WordPress is not the only option available and, despite popular opinion, not every website should use WordPress. It all depends on the needs and features your website will require.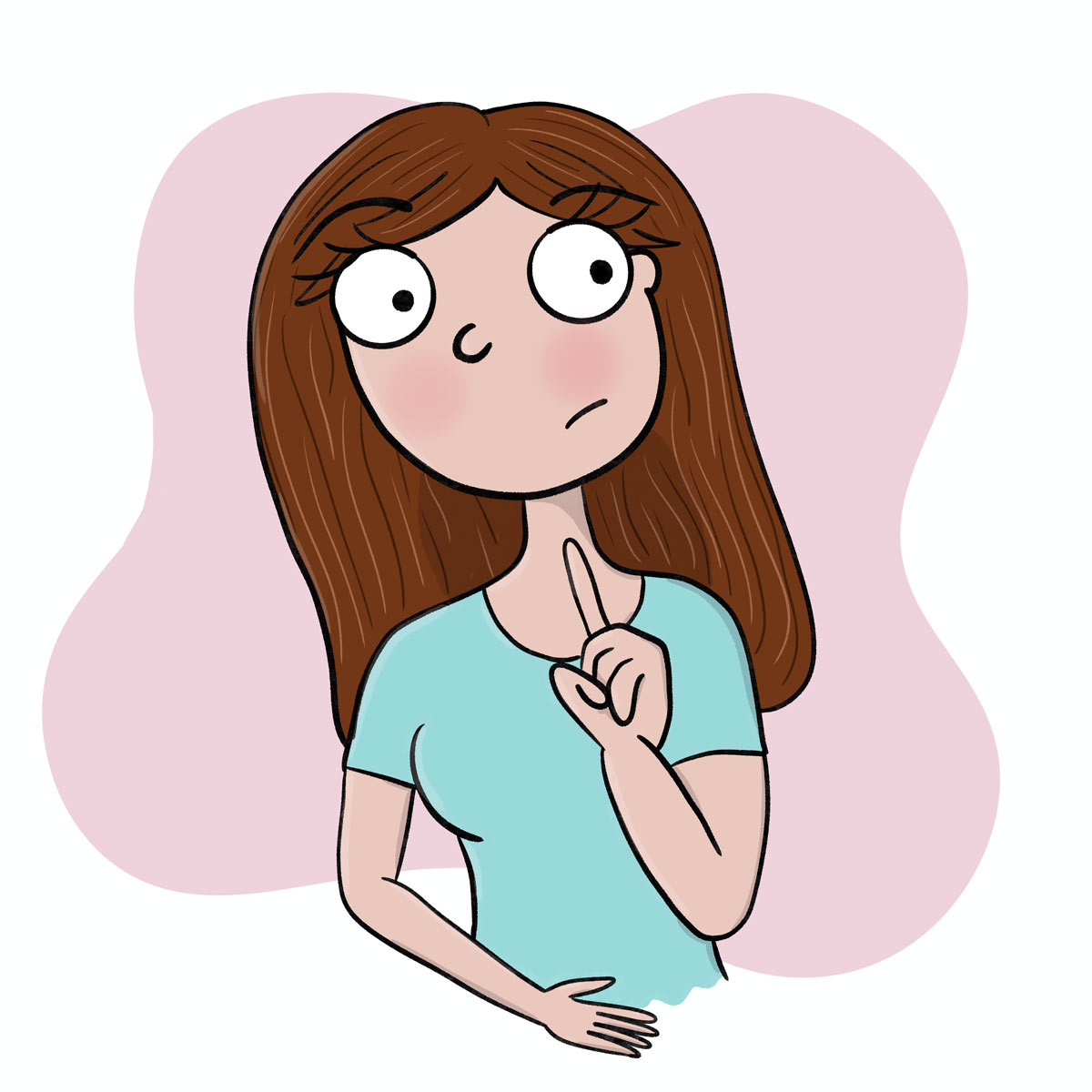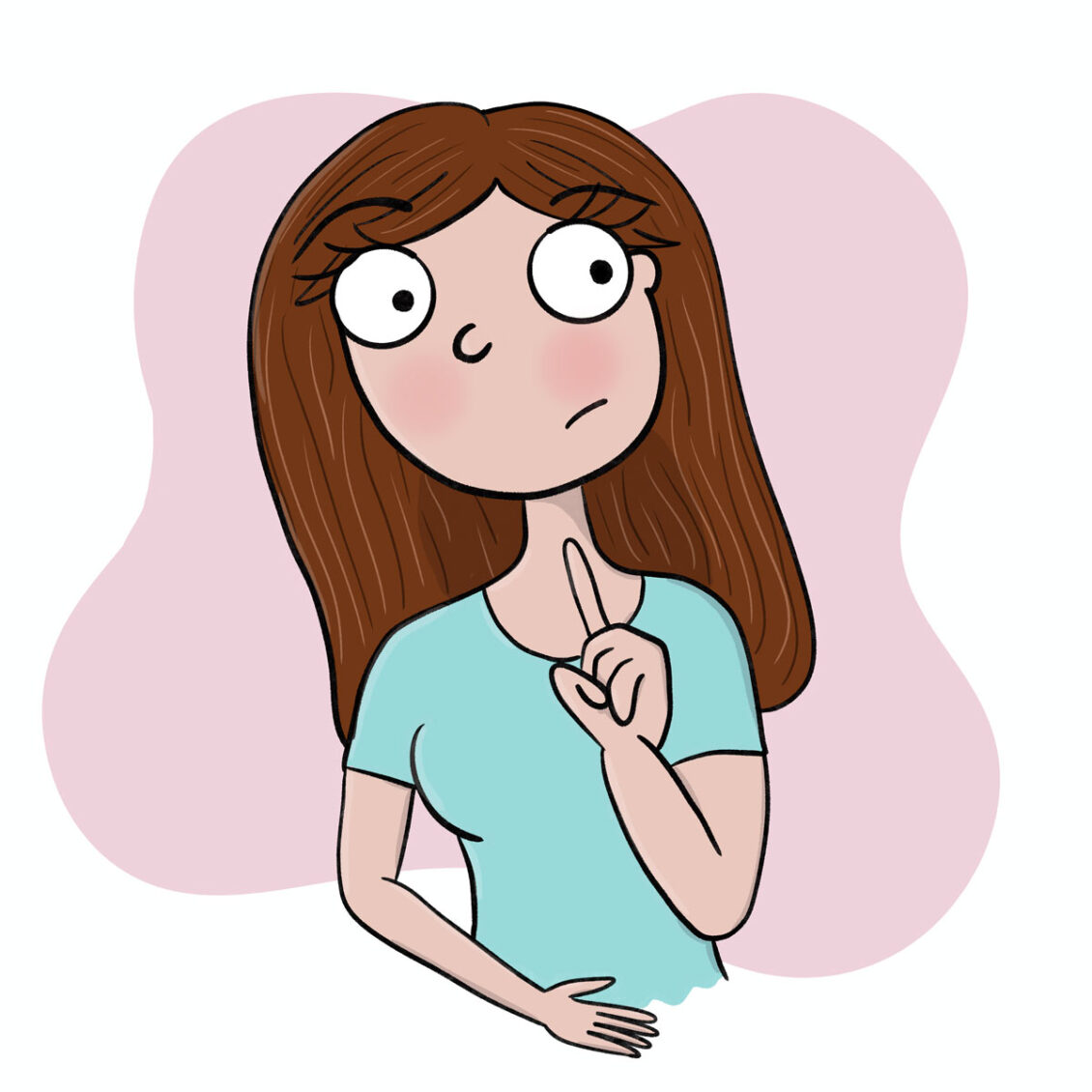 When You Shouldn't Use WordPress
If you are looking for Drag & Drop Design. If you want to design your website by using the drag and drop method then you should choose a platform other than WordPress. While some developers have created drag and drop themes and visual builders, such as Thrive Themes and Beaver Builder, they tend to be clunky and are still not a true drag and drop web design app.

You don't want to deal with Spam. WordPress can be a magnet for internet spam. While any website can and will get internet spam, WordPress' blogging system seems to just attract all the spammers. However, there are plugins that can be installed to help keep it under control, but if you don't want to deal with any internet spam at all, WordPress might not be for you.

If you are not tech-savvy and don't want to learn. If you don't want to pay for support or are not willing to quickly learn about tech issues then WordPress might not be for you. While WordPress is easy to learn for adding content, if you want to make significant changes to your theme or plugins, you will probably have to pay for support or learn how to do it yourself. While there are a lot of great people who offer free help, most will charge.

If you are looking for uniqueness on a low budget. If you want a unique, one-of-a-kind look for your website right out of the box, then you might not want to use WordPress and honestly, no platform will give you that. While unique, one-of-a-kind looks are very possible with WordPress, they can be costly and most of the free themes are overused making your site look the same as others on the web.
Now don't let these four issues keep you from using WordPress completely. Despite its shortfalls, WordPress might still be the best option for your website. Be sure to check all the features and compile a pro and con list before choosing any platform for your website.
The best way to get started with WordPress is to just try it. Buy some inexpensive hosting, watch the tutorials and before you know it, you'll have a website up and running, usually within hours.
It is the fear of the unknown that stops most people from starting a WordPress website not the lack of skill or inability to do it.
Well, that's it for now!
Hope this was helpful, if it was please leave your comments below!
More Blogging Posts to check out
Do you want to learn more about blogging? Check out these blogging blog posts: