How to Monetize Your Blog: 9 Ways to Make Money Online Without Ads
Writing a blog and struggling to find a way to make money? Check out these 9 ways to monetize your blog and start making money doing what you love.
If you have a large and engaged audience, you can earn money from your blog.
It's not hard to generate income and some bloggers even find that they can quit their full-time job and make a living blogging.
But let me begin by clarifying a myth first: these aren't get-rich-quick quick kind of schemes. There is no overnight way to get rich by making money online, If that's what you are looking for then this might not be in the right place.
You might also want to read these articles: How to start a Blog from Scratch, How to Choose a Blog Name: A Guide for Beginners, and SEO Friendly Content: A Comprehensive Guide plus SEO Checklist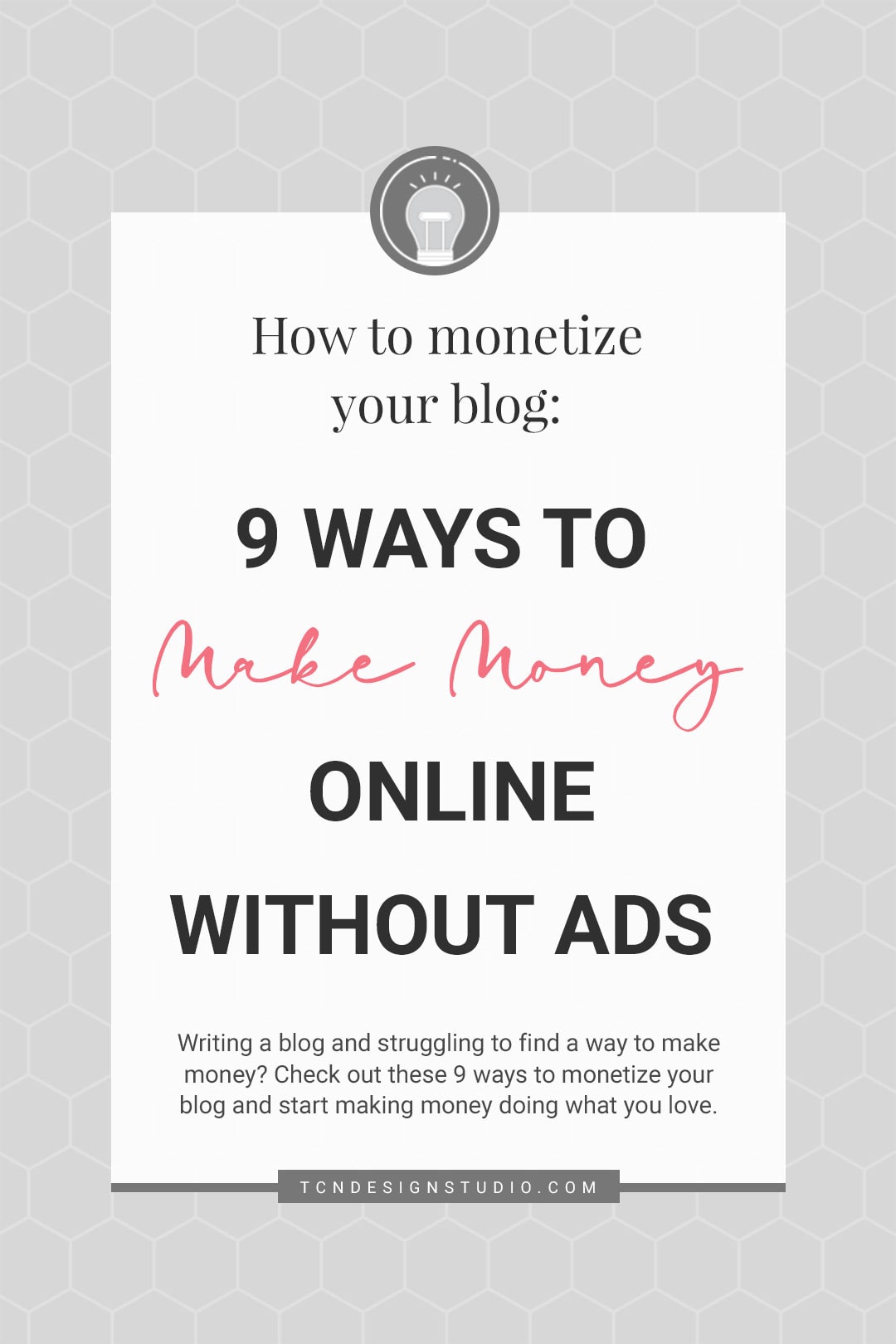 It is possible Monetize Your Blog?
Don't give in to the promises of "make $100K in 30 days" or images of expensive cars, huge houses, or building an empire. They are all scams, and you will end up wasting both your time and money if you purchase any training from them.
You can make a living for sure and probably make lots of money, but the point here is, it will not happen overnight. There is no magic pill.
Making money blogging requires some investment of time and/or money to get started. If you're willing to put in the work and diversify your revenue streams, you'll definitely see the amazing benefits.
So this blog post is not a promise of getting rich quickly but a comprehensive guide for beginners on how to Monetize Your Blog from home legitimately, using blogging and a self-hosted WordPress blog.
So let's answer the most common question I see.
Can you really make money from blogging?
The short answer is yes. But there's a catch. There are many ways to monetize your blog.
If you already have a large audience and decent traffic, then these methods might see easier. However, on the contrary, if you don't then things can be a bit more challenging but definitely not impossible.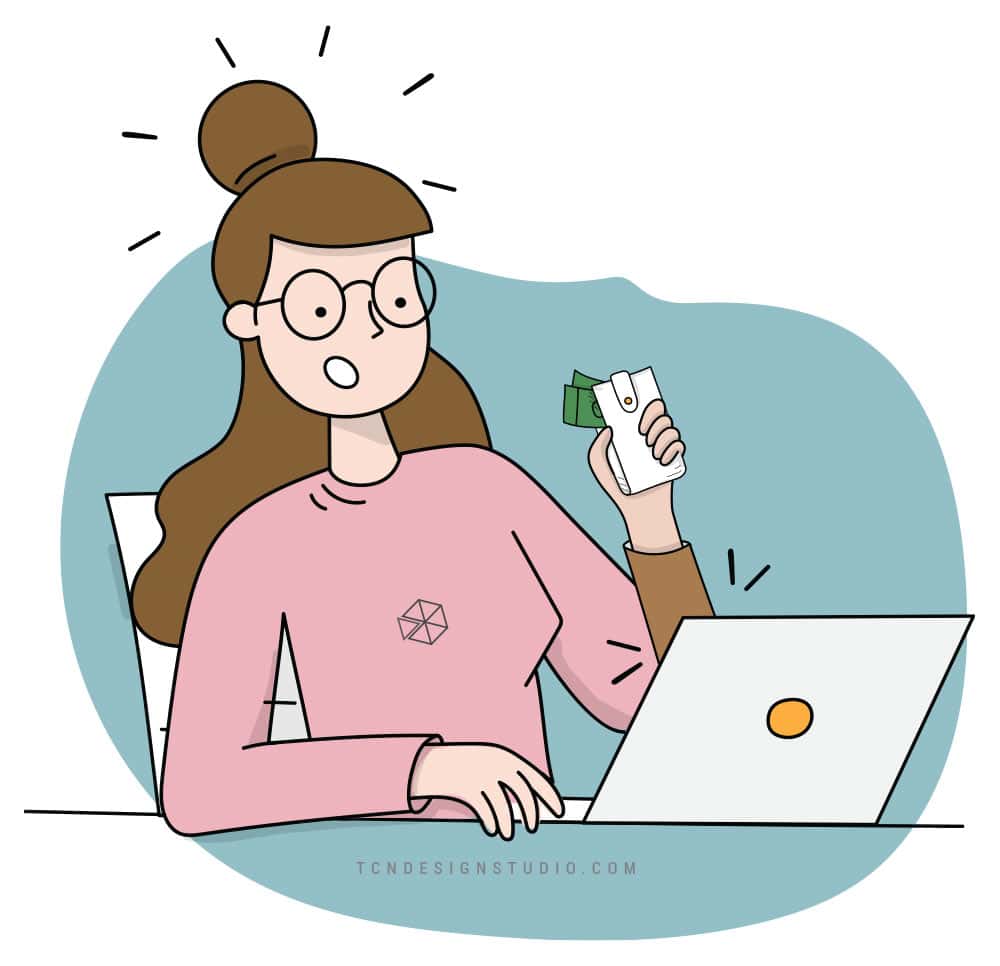 Like I said before, it just might take more time and effort, but you can get there.
The raw truth is: it takes time to build an income from blogging.
One method to earn from your blog is to show ads, but this may affect the reader's experience.
But Why not ads?
Ads are not bad. Actually, ads are one great way to monetize your blog. The main problem is that ads can be overwhelming for readers if not used and managed right.
Another problem with ads is that they require the injection of third-party codes that always have an impact on the loading speed of the website.
That usually leads to a really bad user experience for the visitors and Google does not like that one bit.
There are great Ad Management networks such as AdThrive and MediaVine, that have made their mission to create and offer ads that respect users and offer a better user experience. However, these networks require a huge traffic threshold for you to be eligible.
Other ads sources like Google Adsense and other low-quality ad networks pay really bad and provide horrible quality ads and offer terrible user experience.
9 Ways to Monetize Your Blog that doesn't involve ads
Here are 9other ways to monetize your blog without ads to consider in your blog monetization strategy.
Before we dive in, be sure to follow us on Pinterest, Facebook, Instagram, and also sign up for our email list (at the end of this post), so you'll never miss a post!
Sponsored post
Sponsored posts are another great way to monetize a blog.
Sponsorships work the same way they do in sports, TV shows, and other industries. It is quite simple: Companies pay you to write about and promote their products.
As a first step, you should prepare a one-page media kit that includes your traffic statistics, social media following, audience demographics, and any other information that makes your site more attractive to advertisers.
Then, you can approach companies to pitch and negotiate a sponsorship deal.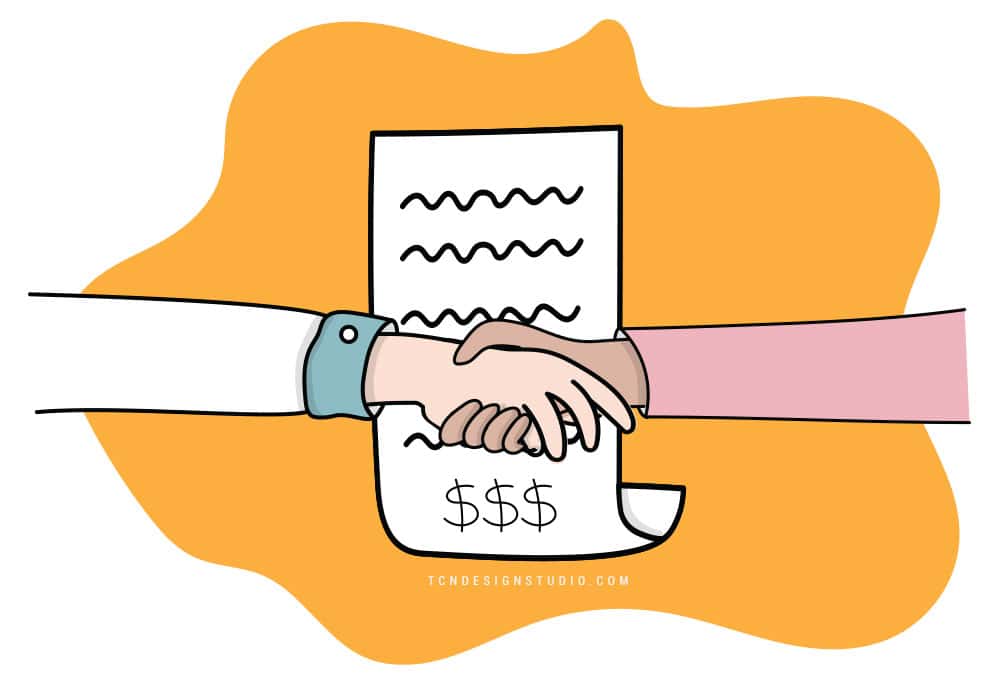 It's important to keep in mind that when featuring a product or service on your blog make sure to give your most honest feedback about it because it's not worth losing the trust of your readers for a few bucks.
Being 100% transparent with his audience will maintain the trust you've built with them which is way more valuable than $100.
Also, whenever ver you publish a sponsored blog post, it's critical to disclose it according to the laws in your area about sponsorships.
Monetize Your Blog Selling Affiliate Products and Services
Affiliate marketing is the marketing of products or services by using special tracking links, and then getting a commission when someone purchases after clicking the link you provided.
This is a great way to make income, offering products and services you love and trust.
Along with your purely educational content, you can pitch affiliate products within your blog posts and also on your social media channels.
Sign up for an affiliate network or affiliate programs and choose products your think your readers would love.
You can then advertise these products and services and take a good-sized commission from any sales to your audience.
Some vendors will even give you ready-made content to use.
You can find a huge range of products to promote from:
Amazon Associates.
The host you use
Services you use.
Once you have selected the products and services to promote, then you can use your WordPress blog with a plugin like PrettyLinks to manage your affiliate links.
The good thing about this plugin is that It allows you to quickly insert links into posts, create branded links, auto-replace keywords into links, and even see how each link is performing on your site.
Create Information Products
Create information products to sell to readers who want more of the value you have to offer.
These can be eBooks, reports, templates, Printables, checklists, workbooks, video courses, or pre-recorded webinars.
The advantage of an information product is that, unlike a blog, it will provide you passive income after you create it.
Publish and sell eBooks
Ebooks are an obvious choice for creating digital products. They are relatively simple to write and produce.
If you've been blogging for a while, then you can collect some of your old blog posts and turn them into chapters of a book.
Once your book is written, you can design a cover using a tool like Canva and create a PDF of your ebook.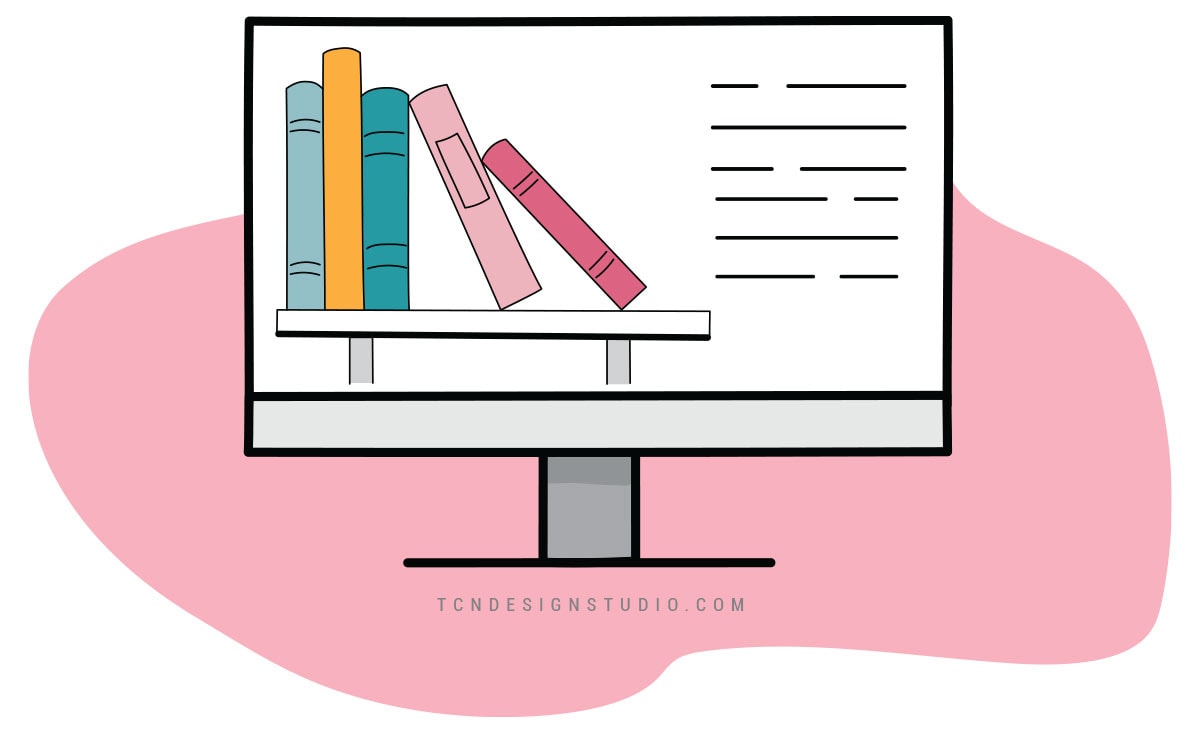 You can sell your ebook on Amazon Kindle, on your website, and on other platforms. You can then advertise these on your blog to get readers to buy them, to your email subscribers, your social media followers, and even leverage your Facebook group and other bloggers' audiences.
Offer chapters as sneak previews to readers as your email marketing strategy through a freebie and then lead them to your sales page to buy the full ebook.
Like information products, this can provide a passive income.
Monetize Your Blog Offering Premium Content
Offer free and premium content. With your free content, offer general help with problems your audience faces.
For deeper dives, they can purchase a membership to your site for access to more. Your free posts function as a preview of what they'll get if they pay for your premium content.
A membership site is a gated section of your blog or business where your readers can subscribe either monthly or annually to receive exclusive benefits.
Membership sites are becoming increasingly popular, so much so that some people have started calling it the Subscription economy.
Sell Online Courses
You can also make money from your blog by selling online courses. The main reason most bloggers don't create their own course it's because they believe you need to be an expert in order to teach a course.
However, this isn't totally true; all you need to really teach a course is to be knowledgeable and able to present the information in a way that makes sense to your students.
An online course focuses on a specific subject or topic. They should be well-structured, organized, and ready to be put into action.
Compared to blog posts alone, online courses are perceived as having a higher value. That's because your target audience can tell how much time you spent creating it. Thus, they believe that it must offer high value to them.
You just need to be able to identify the pain points or problems they face in order to have a list of topic ideas. Start developing your course and get it ready for launch.
Then you can choose to host it on your own blog through WordPress extensions/plugins or choose any of the third-party platforms you have at your disposal such as Podia, Teachable, Kajabi, Kartra, etc.
Offer Coaching Services
If you're looking for a way to start making money within the shortest period of time, become a coach. It's about giving customers and prospects direct access to your expertise.
Life coaches, fitness coaches, business coaches, etc, offer advice, guidance, and accountability for setting goals and improving one's life or business. There are so many kinds of coaches, you can definitely become one in your area of expertise.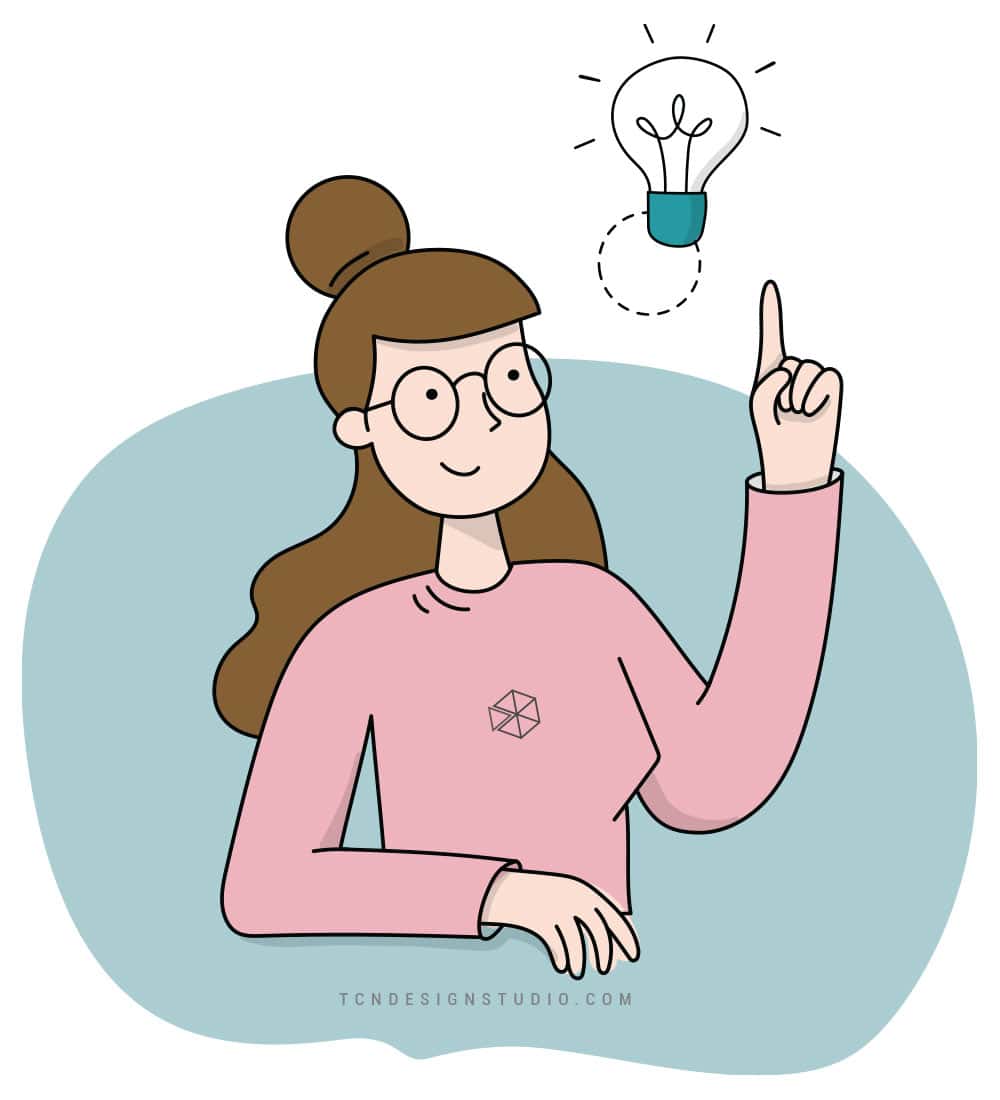 Readers will undoubtedly face challenges throughout their lives. As a coach, you are responsible for helping people manage challenges and react positively instead of getting discouraged and giving up.
Through your blog, you're sharing your unique expertise to help readers solve their problems.
If they want more, they can hire you to work with them one-on-one.
Put a contact form in the sidebar of your blog to make it easy for readers who are interested to contact you and book a session.
Become a Ghostwriter or White Label writer.
One of the simplest ways to make money from your blog is to become a ghostwriter/freelance/white label writer for a more prestigious blog in your niche.
But what's that?
Well, a ghostwriter or white label writer is a professional who writes blog content on different topics for sites, emails, landing pages, etc without owning the content.
You might be thinking, "But there are so many writers out there already!".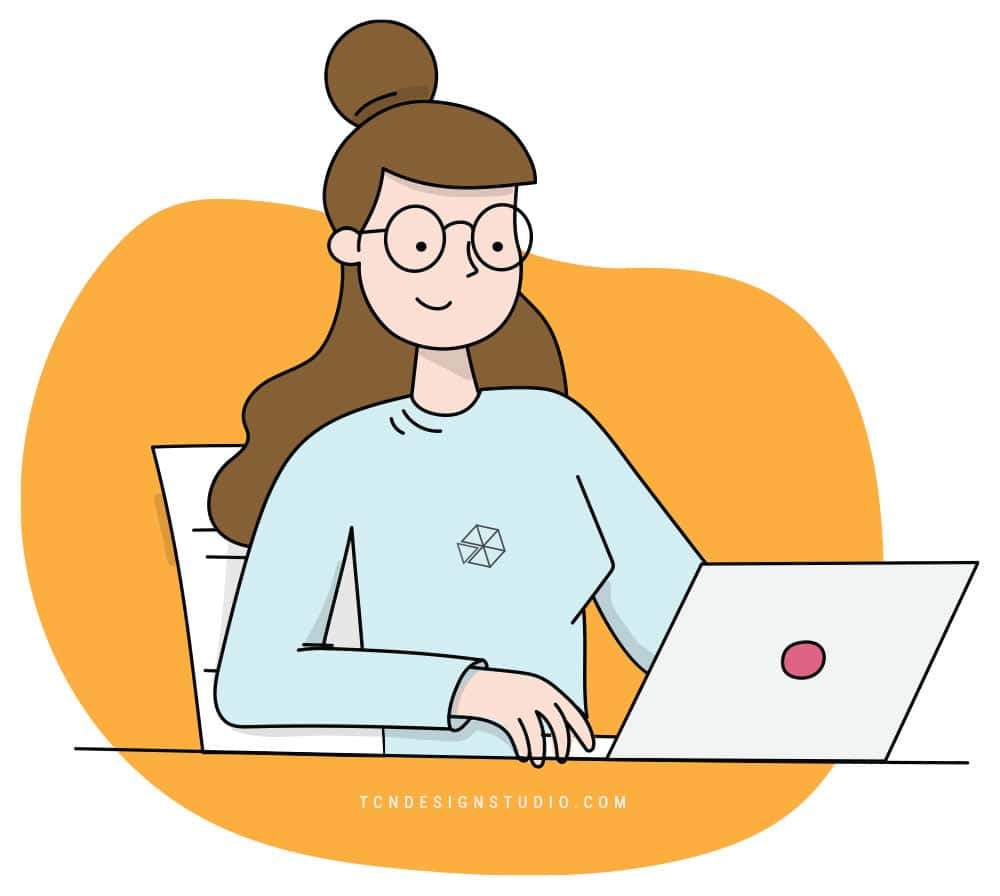 It's true. However, finding freelance bloggers with WordPress, SEO (search engine optimization), Keyword research knowledge, social media, and persuasive skills is much harder.
So you might realize now that when you add these skills to your high-quality content writing offer, you'll become one of the most in-demand ghostwriter bloggers.
Monetize Your Blog Accepting Donations
Many blogs, especially for non-profits, reach out to their readers for donations.
Tell them something like, "If you like what we do here, lend your support" or "Buy us a coffee".
You can use a service like Paypal, Patreon, or a WordPress donation plugin.
Not all blogs can make money through donations, but they can offer you a little income with no extra work.
How to Get started to Monetize Your Blog
Build your audience first.
The goal of your blog is to demonstrate your expertise and make yourself the go-to source of information on your niche and topic.
If you build a strong relationship with your audience, it's much more likely they'll buy from you.
Have a strong blogging strategy along with best SEO practices to guarantee you show up on search results. Consider guest posting to leverage other blogger's readership.
Blog consistently.
All the monetization strategies above depend on you creating regular content to keep your audience engaged and draw web traffic.
Solve your readers' problems.
If you want to build a relationship and credibility fast, learn what problems your audience faces and offer solutions through your content.
The right strategy with blogging, or any kind of content marketing for that matter, is to pay it forward with value first and promote later.
If you do this right, you can earn a good income from your blog.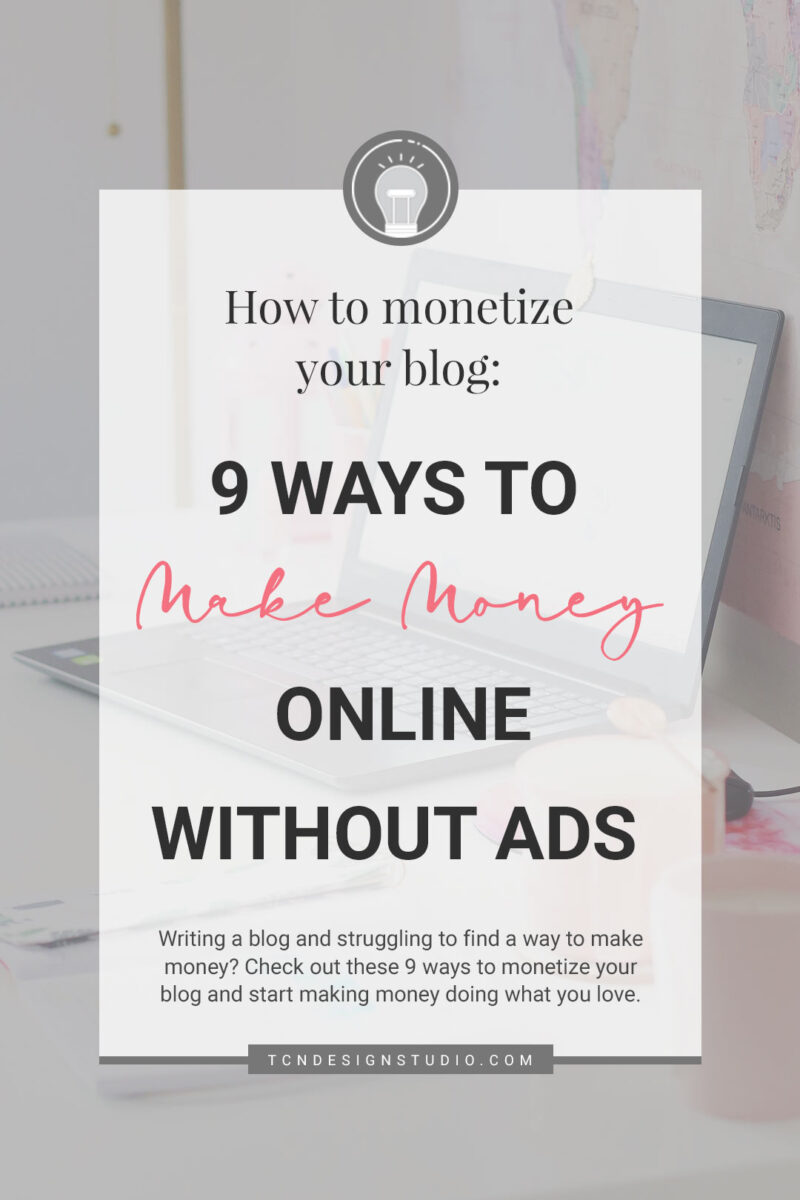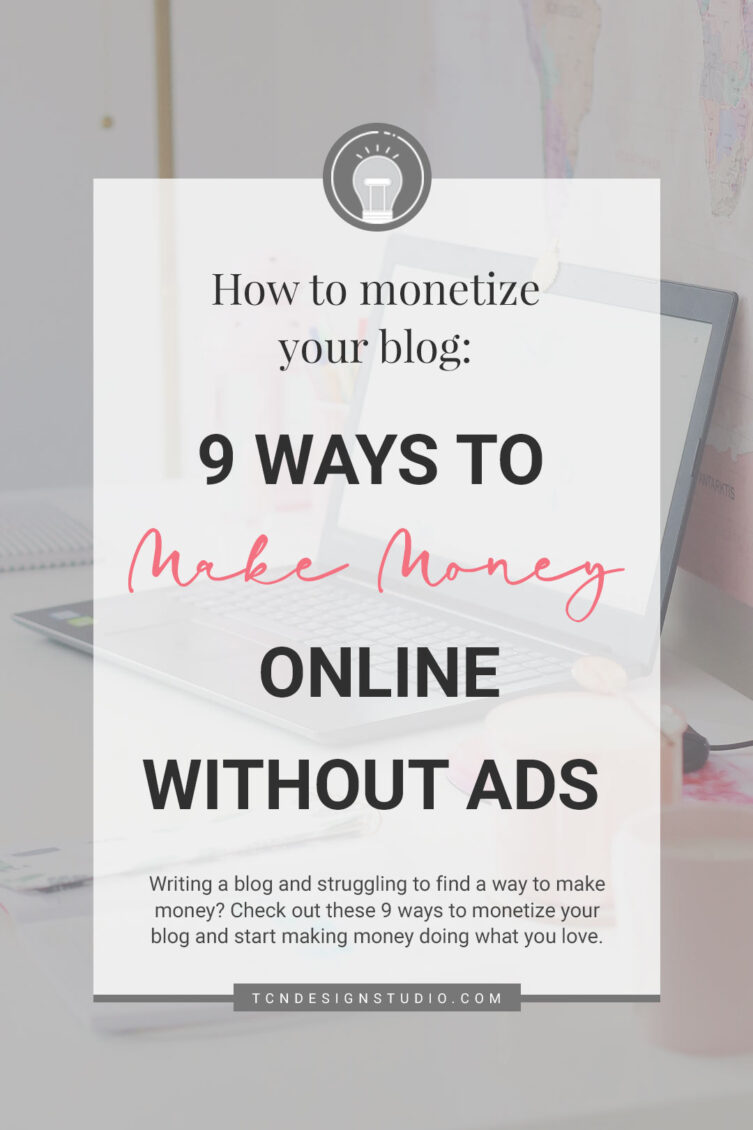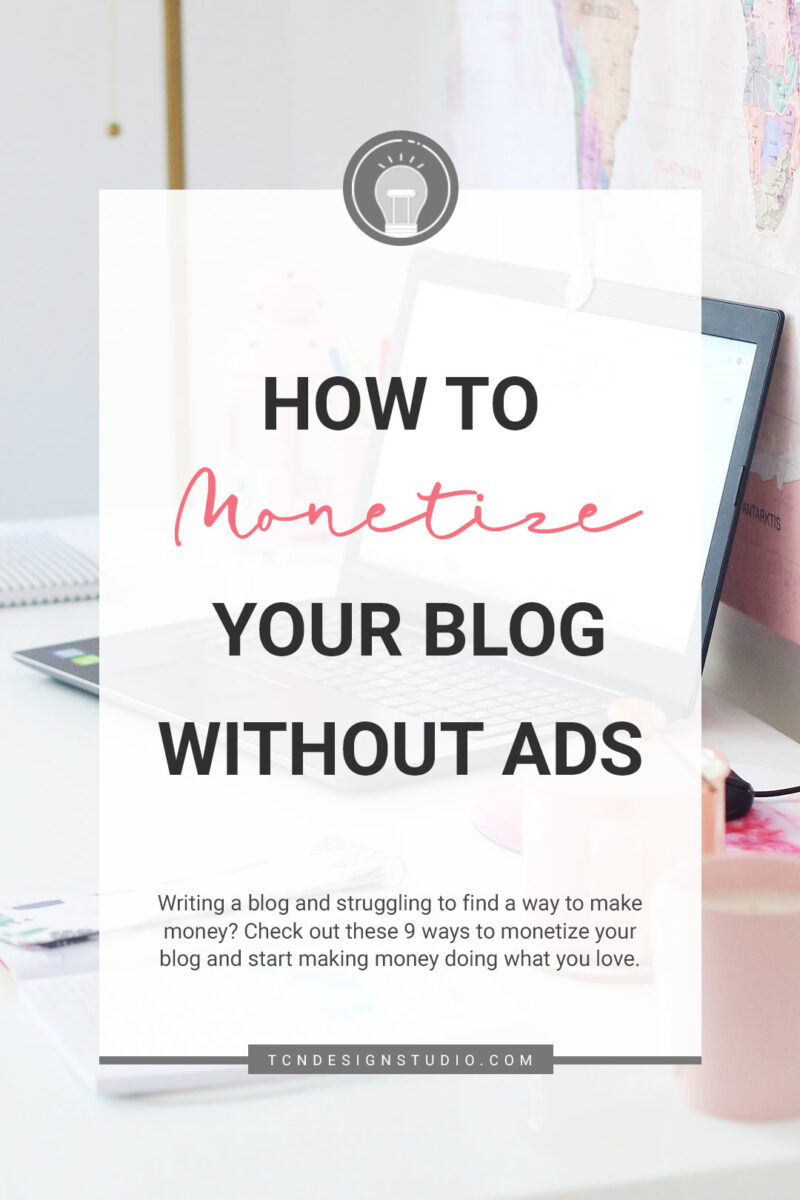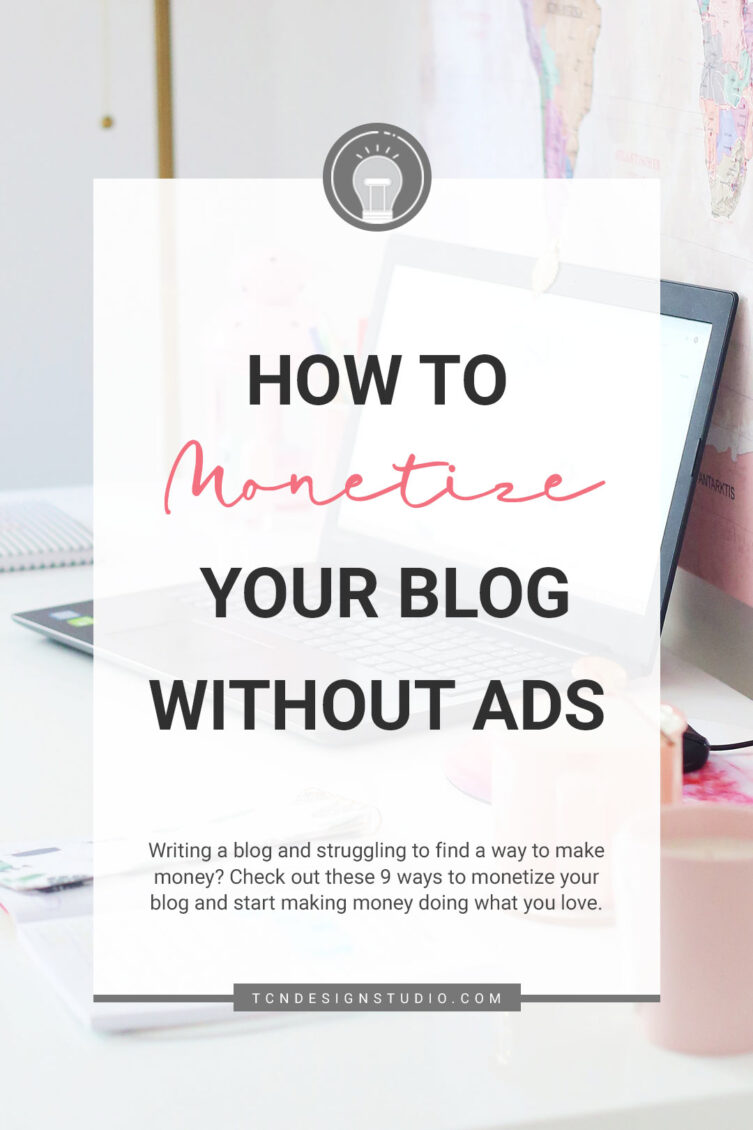 Do you want to learn more about blogging for a living? Check out my other blog posts: