What is Personal Brand and why it's important for bloggers and Entrepreneurs?
Your personal brand helps set you apart from the crowd by creating an identity by emotionally connecting with your ideal audience which leads to trust and recognition.
If you are a blogger, business owner or thinking about becoming one, you probably already heard you should build and develop your brand.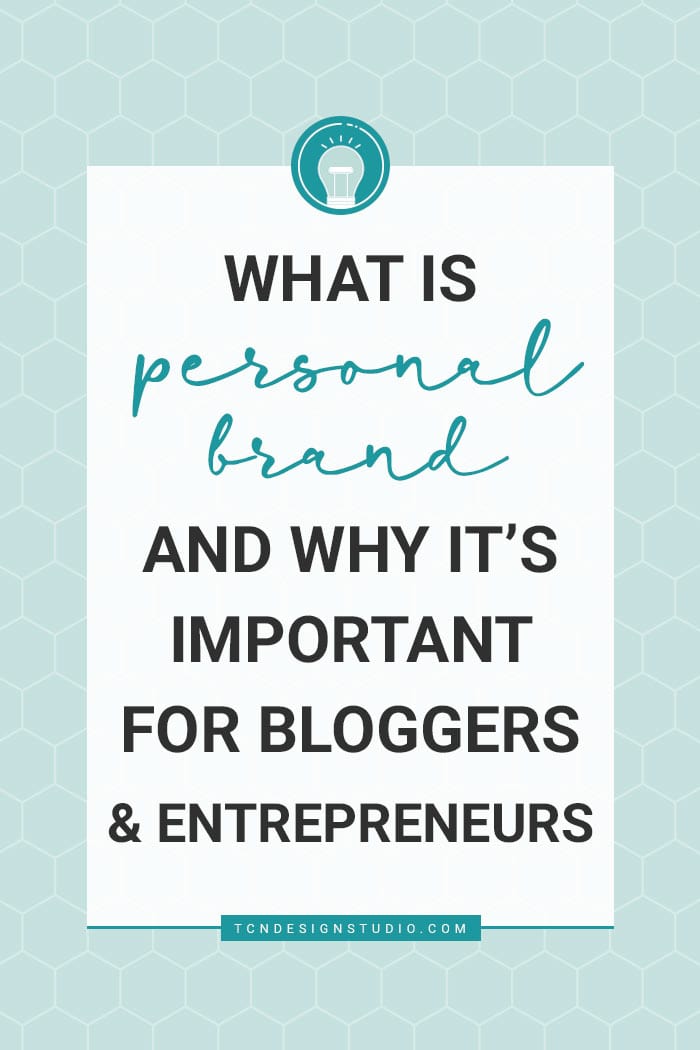 What is Personal Brand and why it's important for bloggers and Entrepreneurs?
Even, you might have given it some thought for a while but then put it in your maybe-one-day-I'll-do-it drawer. After all, what do brand and branding even mean?
There is usually a lot of confusion around the concept of a brand. Most people tend to confuse personal brand, personal branding and personal marketing. These three are all different concepts that are closely tied together.
Today I wanted to share with you the difference between these three concepts and why a personal brand is so important to us as bloggers and entrepreneurs.
But first, did you know that the personal brand was born in the USA in the 90's? It was conceived by Tom Peters who in 1997 wrote an article in Fast Company magazine entitled "The Brand Called You", but also other authors such as Dan Schawbel, who besides talking about the concept of personal branding, share tips on how to improve its presence through 2.0 tools.
I found it interesting!
Anyways…
The importance of building a Personal Brand
It's a fact that people connect with people therefore people listen more often than not to recommendations from people, not companies.
I'm sure that when you think about buying a product from a website you had never seen before, your first instinct is to Google it asking questions like, "Is XYZ site trusted?"
You probably also check out the reviews of other people commenting positively on the company or the service or product you want to buy, then you make a decision to buy with much less fear.
The thing is, if you don't see many reviews of the website itself, you start to doubt, and if there are many complaints from people, then your distrust explodes. You don't even know the people who are recommending – or condemning – the site, yet you trust them.
But on the other hand when you want to buy a certain product that you know the company and has a reputation, you just buy it and in some cases you don't care about paying a little more because you know it's good.
That's what branding does. It builds that trust.
Nowadays. without a brand and branding, your business will be almost nonexistent or just one of millions out there. You'll have close to nothing to stand on to help you and your business get noticed, besides a (hopefully) good content, product or service.
BUT, on the other side, having a good brand and branding will help you make a deep and powerful impact on your audience, allowing you to differentiate yourself from your competition and become the go-to business expert in your niche.
In short what branding does is helping you create the following:
Recognition
Awareness
Loyalty
If you see your blog as a business, you definitely need to think about building your brand to start creating a reputaion and a name for yourself. With time you might start creating products or offering services and your brand is what will help you make sales.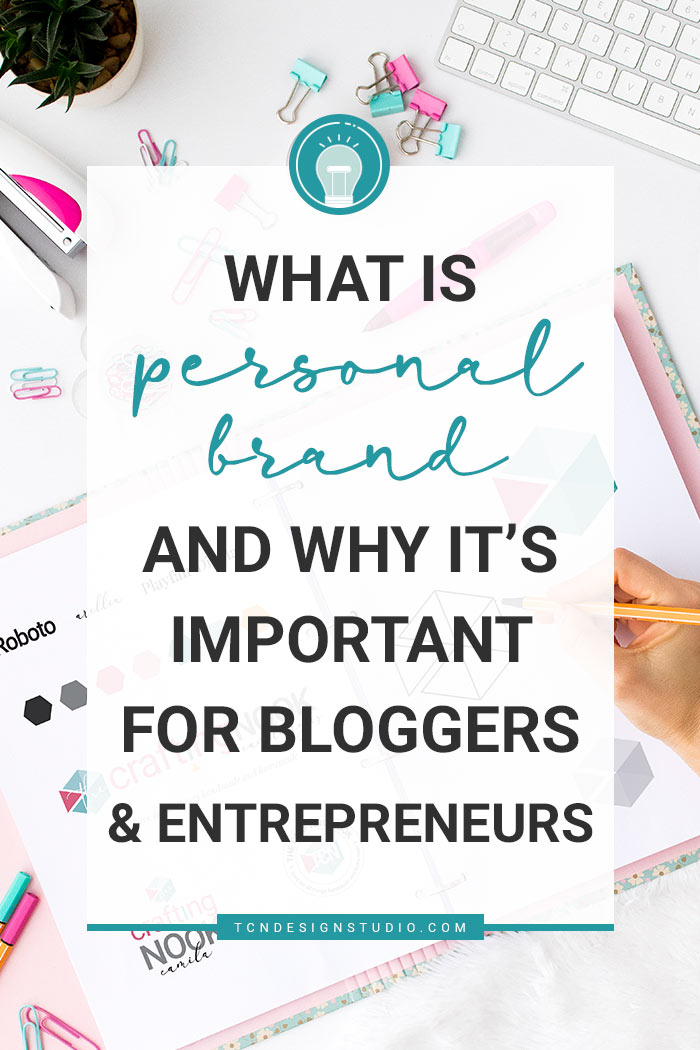 So, what is a Personal Brand?
A personal brand consists of seeing the individual as a brand, in the same way that it does with commercial brands. It's the way in which other people perceive you due each action you carry out, communicate and transmit daily both in the digital environment and in the real world.
Each comment you make on social networks, each post you publish, each photo that you upload to the web defines your personal brand.
In fewer words, It is the stamp that someone leaves on the person who perceives it. So this "brand" must be intentionally developed, carefully promoted and cared for in order to achieve the greatest possible success.
Then we can affirm that the Personal Brand is nothing other than considering an individual person the same as a commercial brand with the aim of differentiating itself and achieving greater professional success. A brand is something that is built daily because it shows who you are and what you like to do.
A Personal Brand analogy
Another way in which you can describe a personal brand is by painting it in yourself.
Your logo is your face, the first thing people see. Then your brand could be described as the way you dress, talk, move and behave.
You could say every human being has a personal brand by nature. We all have our own particular style, way to speak to move around the world that describes and makes us unique.
But then when we start a business, we need to develop that personal brand further so it fits both, ourselves and the business we are running.
It's important to highlight that the logo is not the same as a brand. A logo is an important part of a brand just like your face is an important part of your body.
On the other hand, personal branding is defined as the management of your personal brand, acting and positioning yourself in such a way that your audience clearly understands who you are and what you offer.
Branding is the promise you make to your clients or customers, it's the set of emotions and perceptions that you strategically and intentionally cultivate around your business, which you constantly communicate to your customers through a series of visual and verbal cues.
The good thing is that you don't have to become a branding guru to work on your personal branding. You just need to be consistent and firmly believe in what you do.
So, your brand is the whole you and branding is your promise and values.
What should a good branding do?
Represent YOU but speak to your ideal audience or client.
Clearly deliver a message
Emotionally connect target prospects with a product or service
Confirm the brand's credibility in the marketplace
Motivate the buyer to make a purchase
Create user loyalty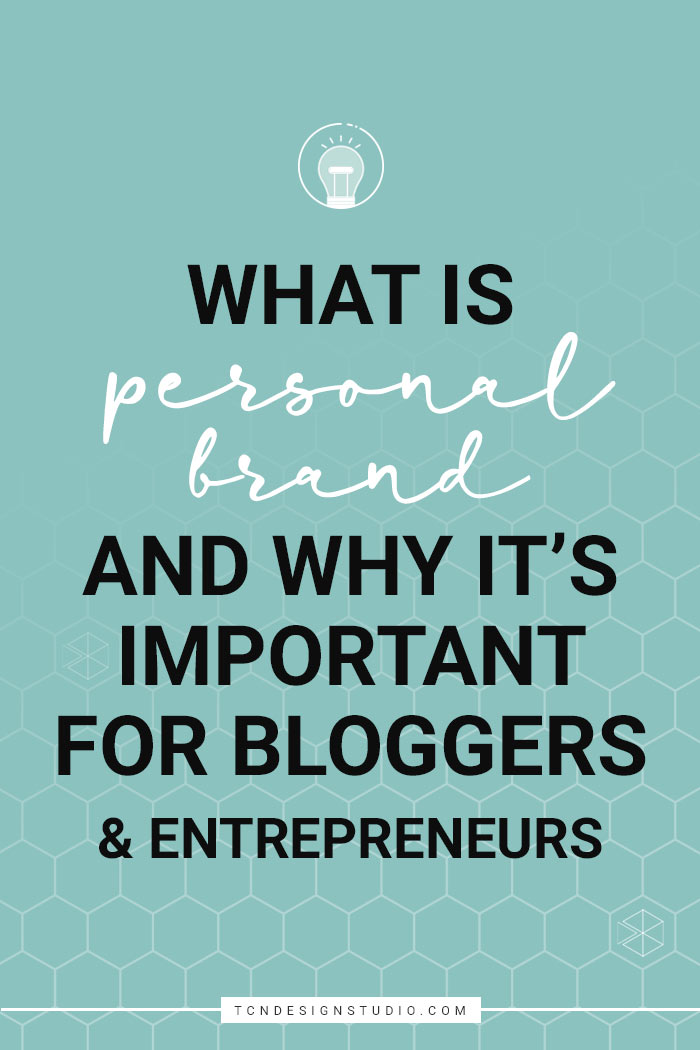 Personal Branding Vs Personal Marketing
Another important thing to point out is the difference between personal branding and personal marketing.
These are concepts that you might hear or read often, but they are not the same although both seek the same thing.
When you think of brands like Wal-Mart, Target, Starbucks, McDonald's, Coca Cola, some emotions and thoughts come to mind, they may be positive or negative. This emotional response caused by an image or name of a company, product or person is called brand, and how it is managed is called branding.
On the other hand, marketing is the art of creating and/or satisfying customer needs in order to sell, in other words, to manage your brand you need to do marketing as well.
There are many ways to do marketing: ads, social media interactions, videos, tutorials, group participation, and the list could go on and on.
I love how Juliana Saldanha specialist in brand positioning and communication strategies defines personal brand and marketing: "Personal Marketing focuses on the way a brand reaches and communicates with the market, while branding focuses on defining its essence and long-term philosophy".
In other words, marketing is how you sell your image and brand, branding is based on you as an individual/brand. Your essence is how others perceive you.
In short, it's about managing and projecting the image that best suits us and our businesses to stand out from the crown. In order to do this, it is essential to decide and analyze what we want to convey and how we do it, so we can boost our recognition in people's memory.
To sum it up, regardless of age, position, niche, we all must understand the importance of a "personal brand." We have to be CEO of our own business: the – ME Inc. or whatever you want to call it. To be in business nowadays our most important job is to be the marketing manager of the brand call ME Inc and never just settle for a logo.
Hope this was helpful.
Do you need help with your brand and branding?
Would you like to have an extra set of eyes on your brand and strategy and get tips on how to improve it?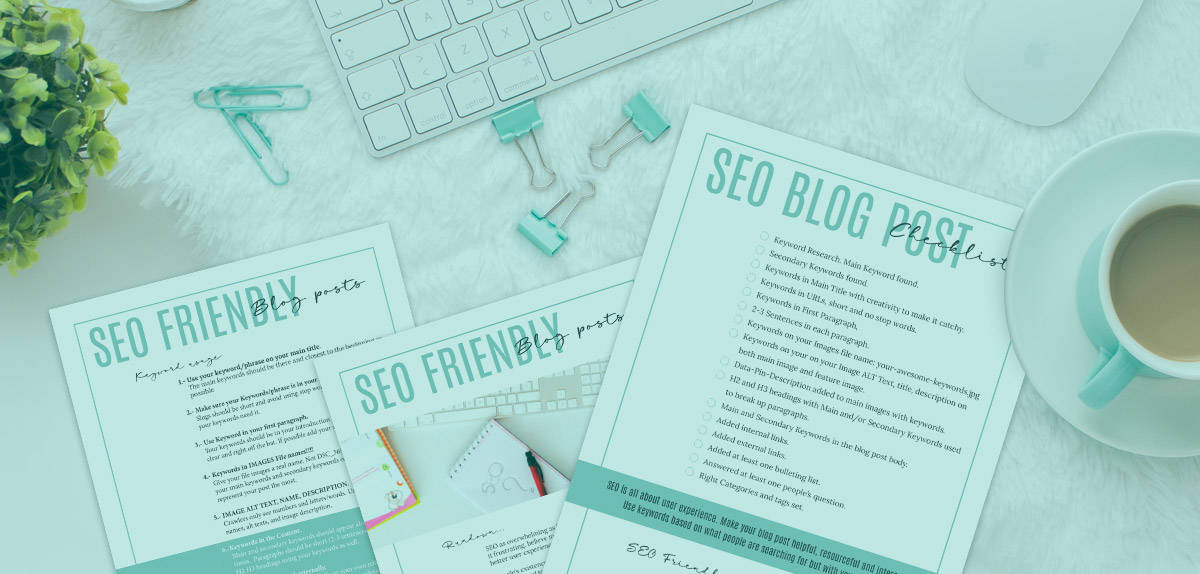 Book your FREE Discovery Call
And let's take a look at your brand and find ways in which you can uplevel your prensence and increase revenue!
HECK YEAH, SIGN ME UP.
If you found this article helpful, don't forget to PIN and share it with friends!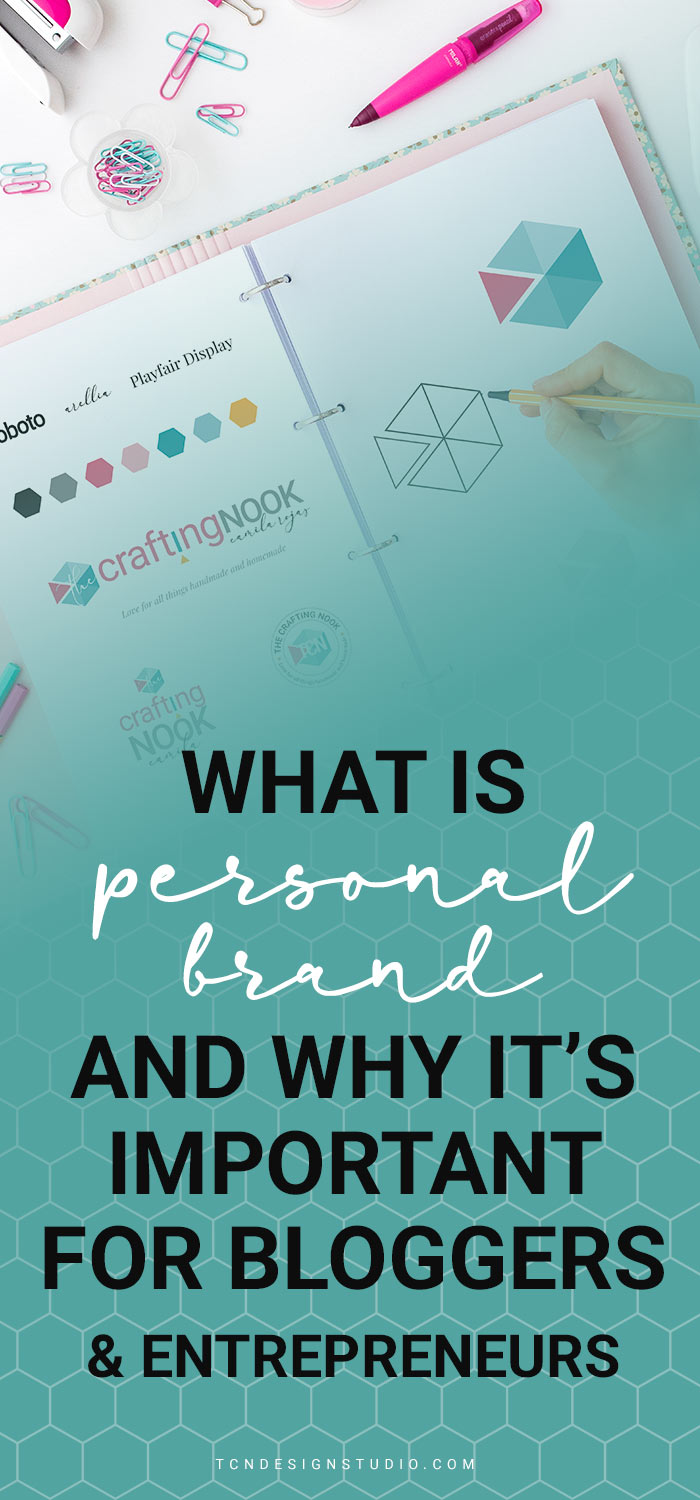 Looking for more blogging and design information? I've got you covered!