Dana, believe it or not was my very first customer. To be honest I didn't even know back then that she would be the first of many more customers. When I designed her blog I wasn't really seeing it as a future business but as a support to a dear friend. Who would have believed that making her very first custom blog design would bring here, right? This Silly Girl's Kitchen has been a really special and close to the heart design.
This Silly Girl's Kitchen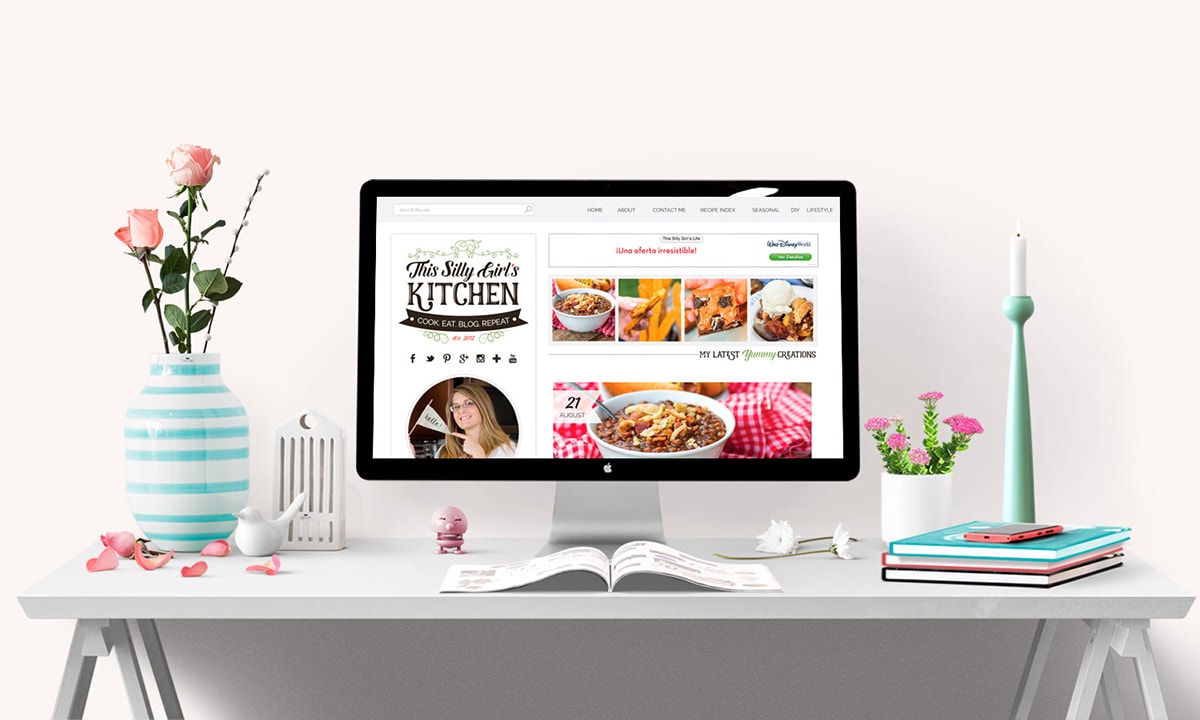 It's not a secret that Dana and I are friends almost since we started blogging and we have grown in this together. I really put a lot of love on it and made me discover that I really love designing blogs for other bloggers who need help in this field. So that's where it all begun!
What I loved the most about working with Dana is that she knew what she wanted which makes things a lot easier. She also listens to my advices and understood the importance of having a good image so we did a great team. That's what I try to do with each client because it brings best results!.
By then mom and I didn't know much about coding in WordPress, Only blogger. And we used to use a pre-made theme to install my designs. We used Patchwork by Caroline Moore and I must say that is a great theme base for a while. Very stable and versatile. Dana's blog used to be named This Silly Girl's LIFE and this was her first design.
It was working fine but mom and I wanted to offer a personalized theme made by us. And she did it. Now she has developed a 100% responsive theme and we recently installed it on her blog with her brand new image and name: This Silly Girl's KITCHEN.
Here is the design and all the features that are included in her package!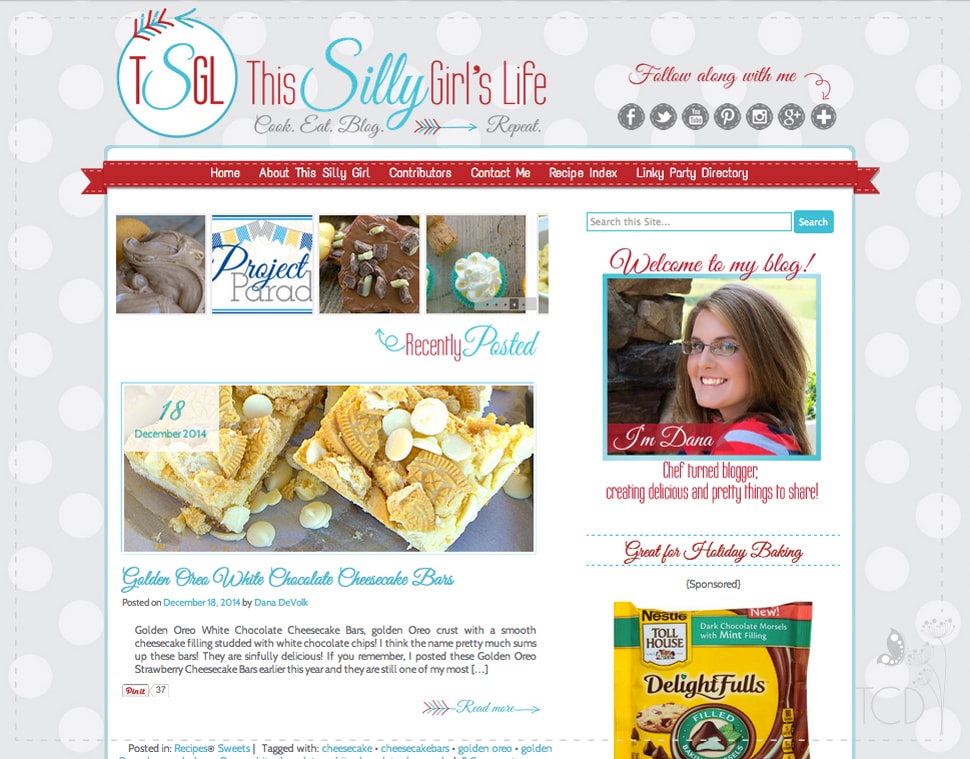 There are all the social media graphics and also Business cards design.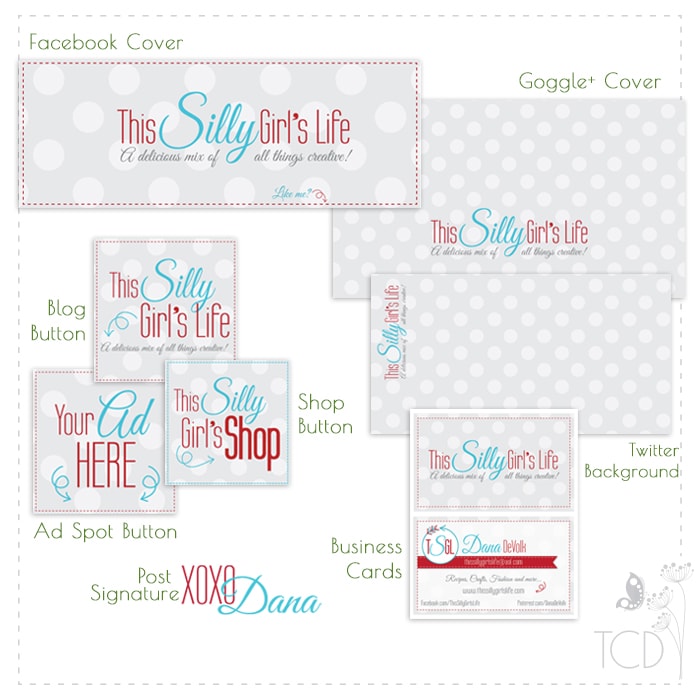 And this is how it looks now after a full facelift!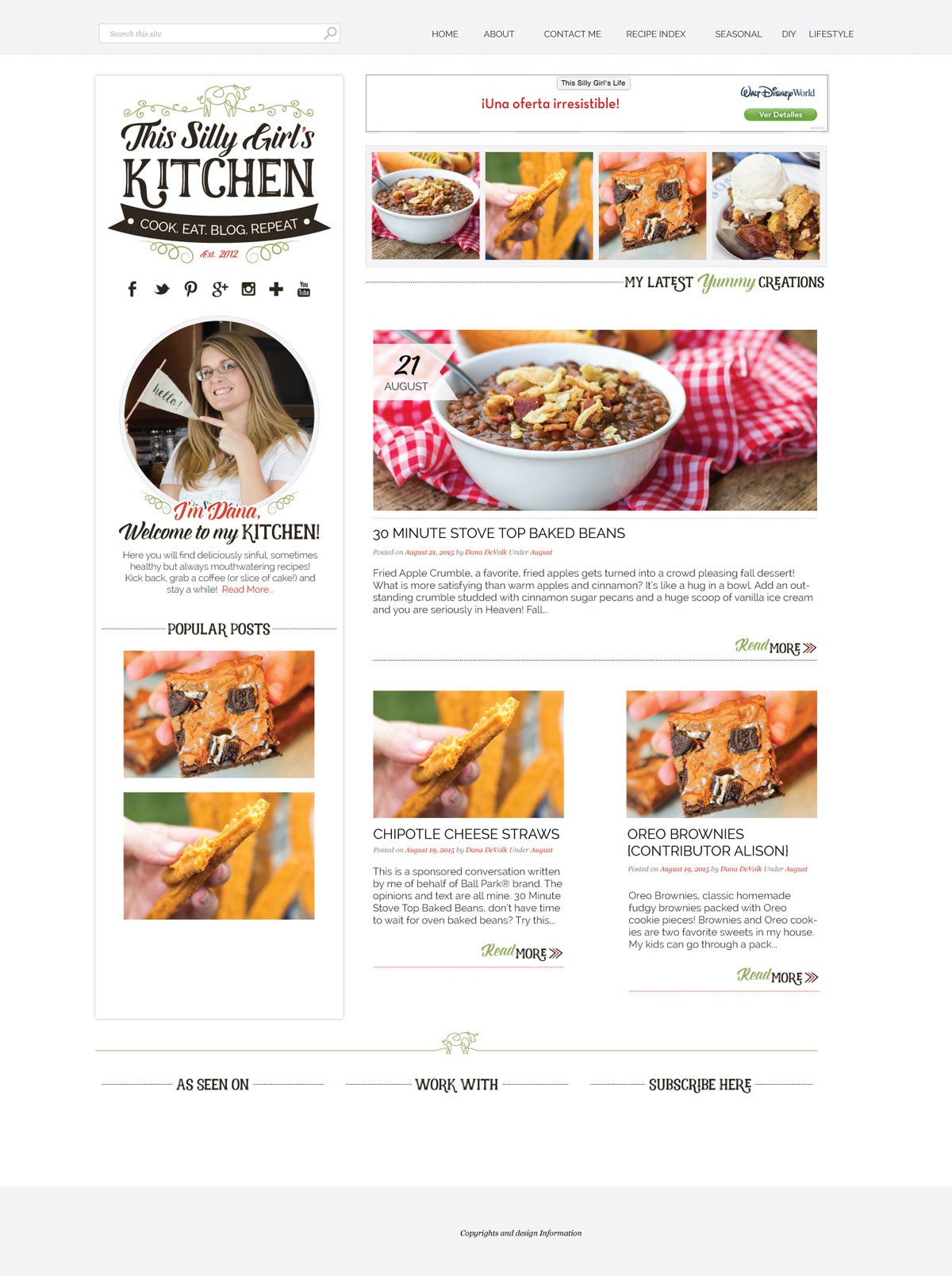 You can check her blog going to This Silly Girl's Kitchen!!!
Hope you like this design!