This was my second design and she was referred by Dana from This Silly Girl's Kitchen. I had the honor to work with Chandra from The Plaid & Paisley Kitchen about 2 years ago and it was an awesome experience. She's a sweet lady full of dreams and expectations about her blog. I was so happy to work with her.
The Plaid & Paisley Kitchen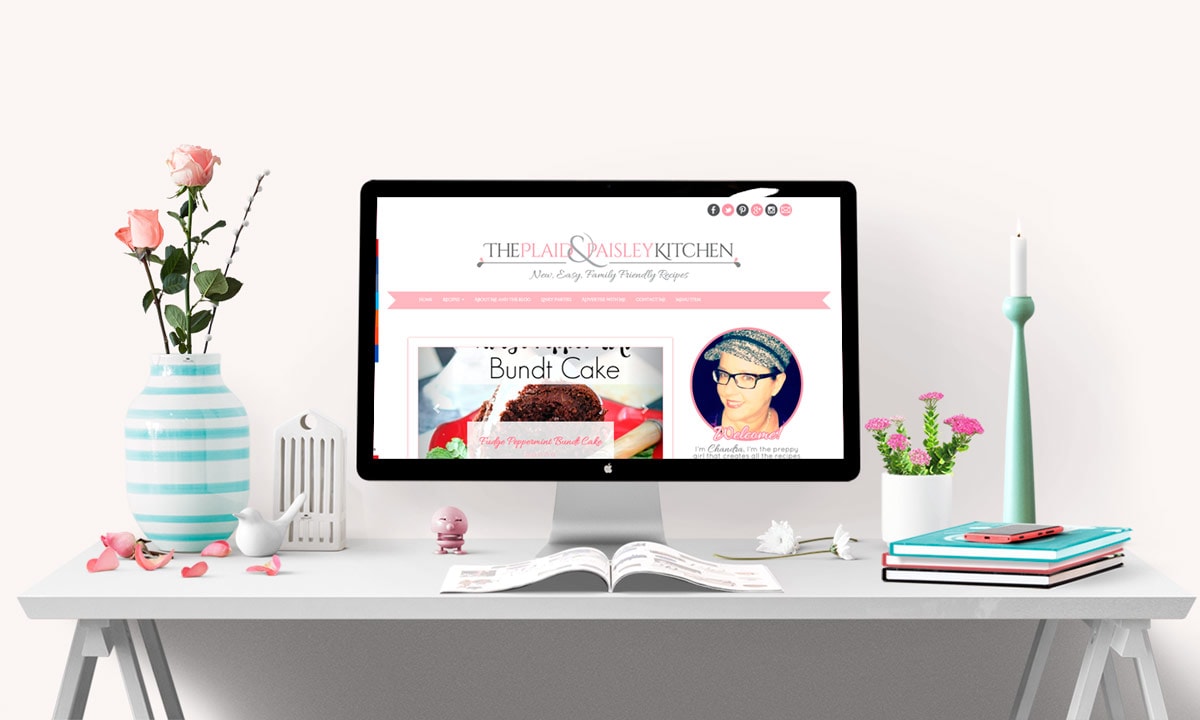 The best part of creating this design is that I gain in the process an awesome friend. I can't say how much that means to me. We keep in touch and share our experiences and help each other when we need it. I feel blessed and so happy to have met her!
By the moment I designed her blog I didn't have our own developed theme yet so I worked with a theme called Sugar and Spice from the WordPress themes portfolio. It was a really good theme to work with and very stable until we were ready to offer our own developed theme!
She got the TC 360º Package and here is how her Blog looked when I finish the first time: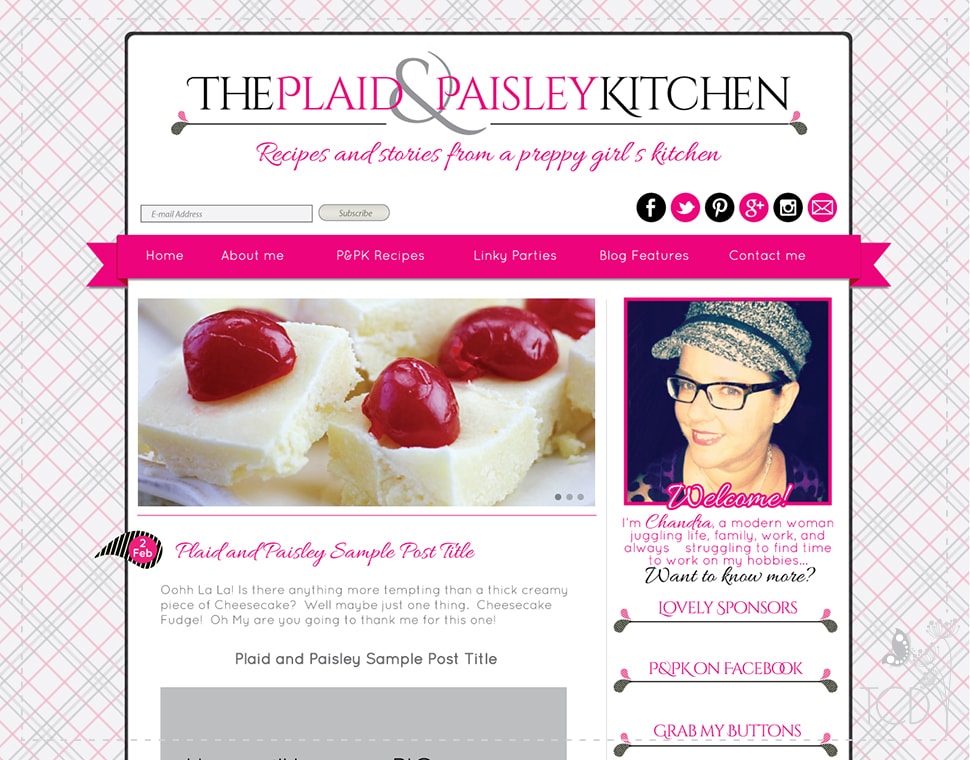 This is the Social Media Package consistent with her blog design included in the The Plaid & Paisley Kitchen purchased package!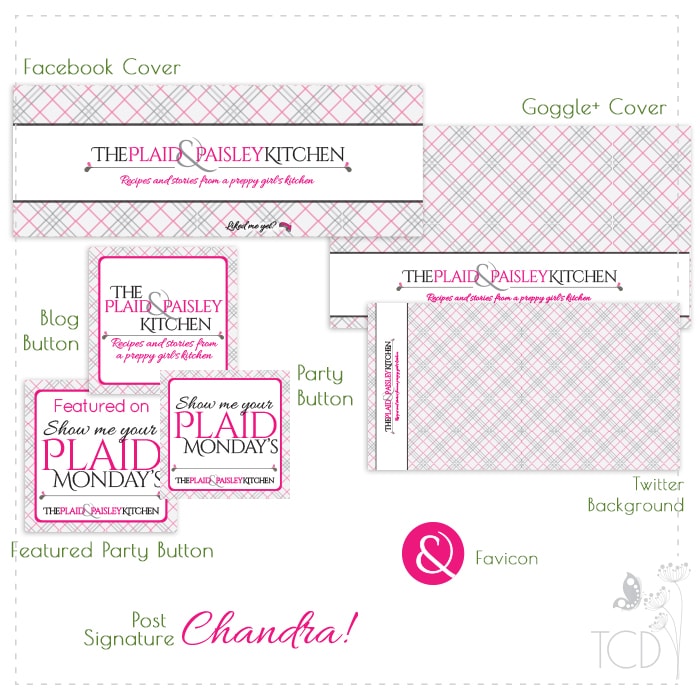 And this is how it looks now after a few tweaks and a refreshing update: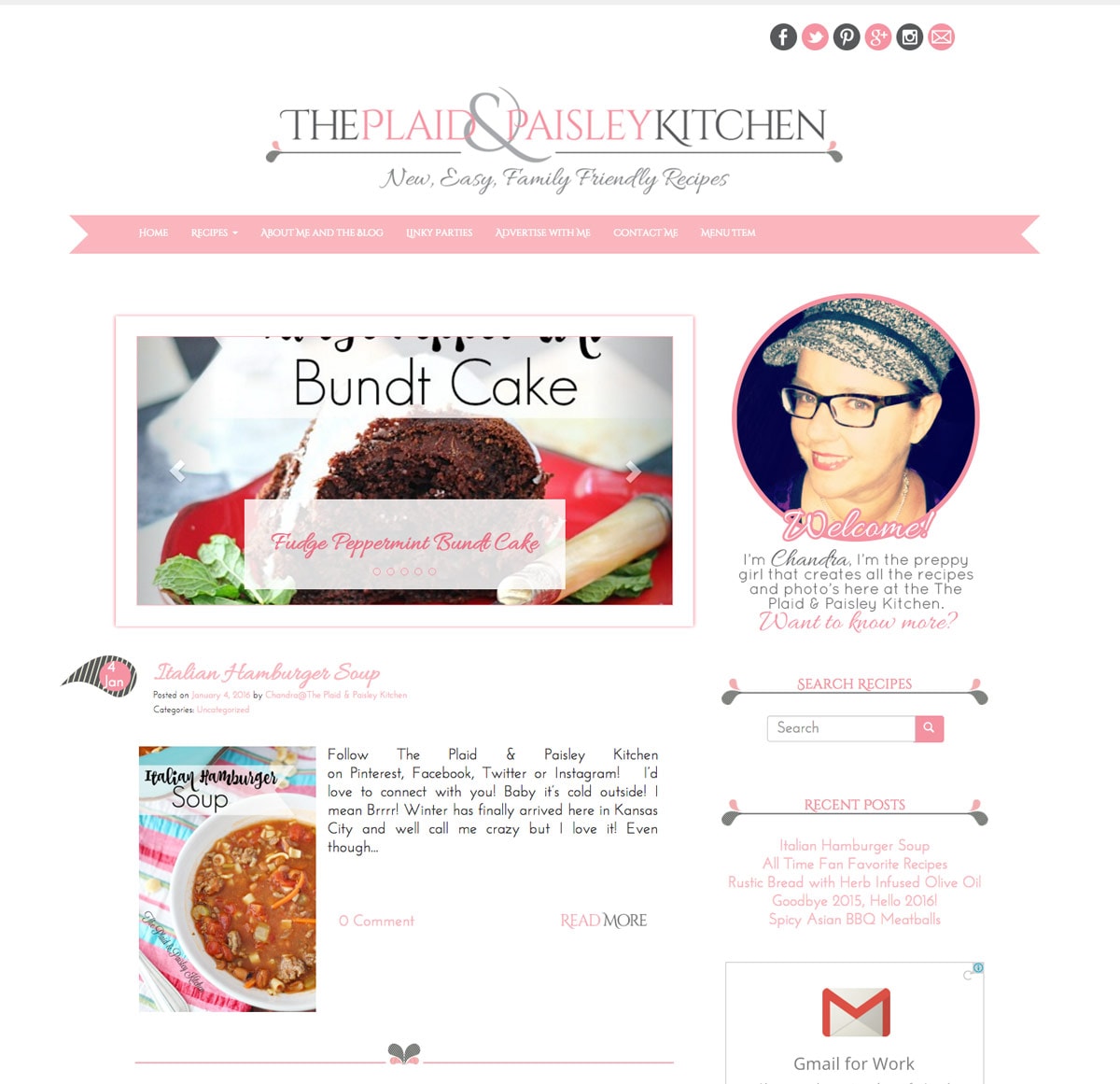 I have been lucky enough that my customers come back to me when they want to update or get a new design. This is something that makes me feel so happy and accomplish. Everybody likes to change every now and then and I'm happy that they count on me for that too!
If you want to check her out and get really hungry at the same time just go HERE! You will find Awesome recipes!!!
Hope you like this design!