Kizzy from The Nanny Boss contacted me to make her own custom design for her new site. She was brand new at this and she wanted to start with the right foot. She's a nanny by profession and she wants to share all her knowledge with fellow nannies or people who want to be one.
The Nanny Boss Blog Design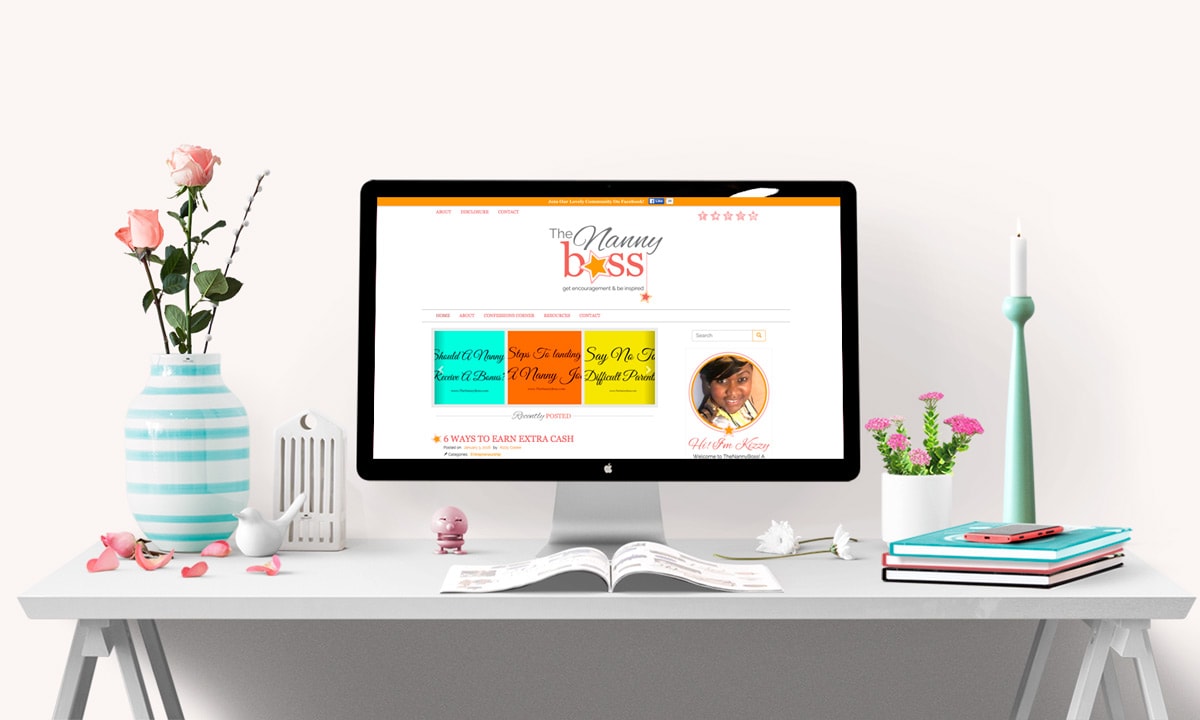 She started her carreer as a Nanny completely from scratch and without any help. She opened her way in the business and now not only does she love what she does but she want to help other have a good carreer as nannies as well. Sweet, isn't it?
We used our TC Pro plan, and we worked our best to make her site just like she wanted it to be!!!
This is how The Nanny Noss looks now: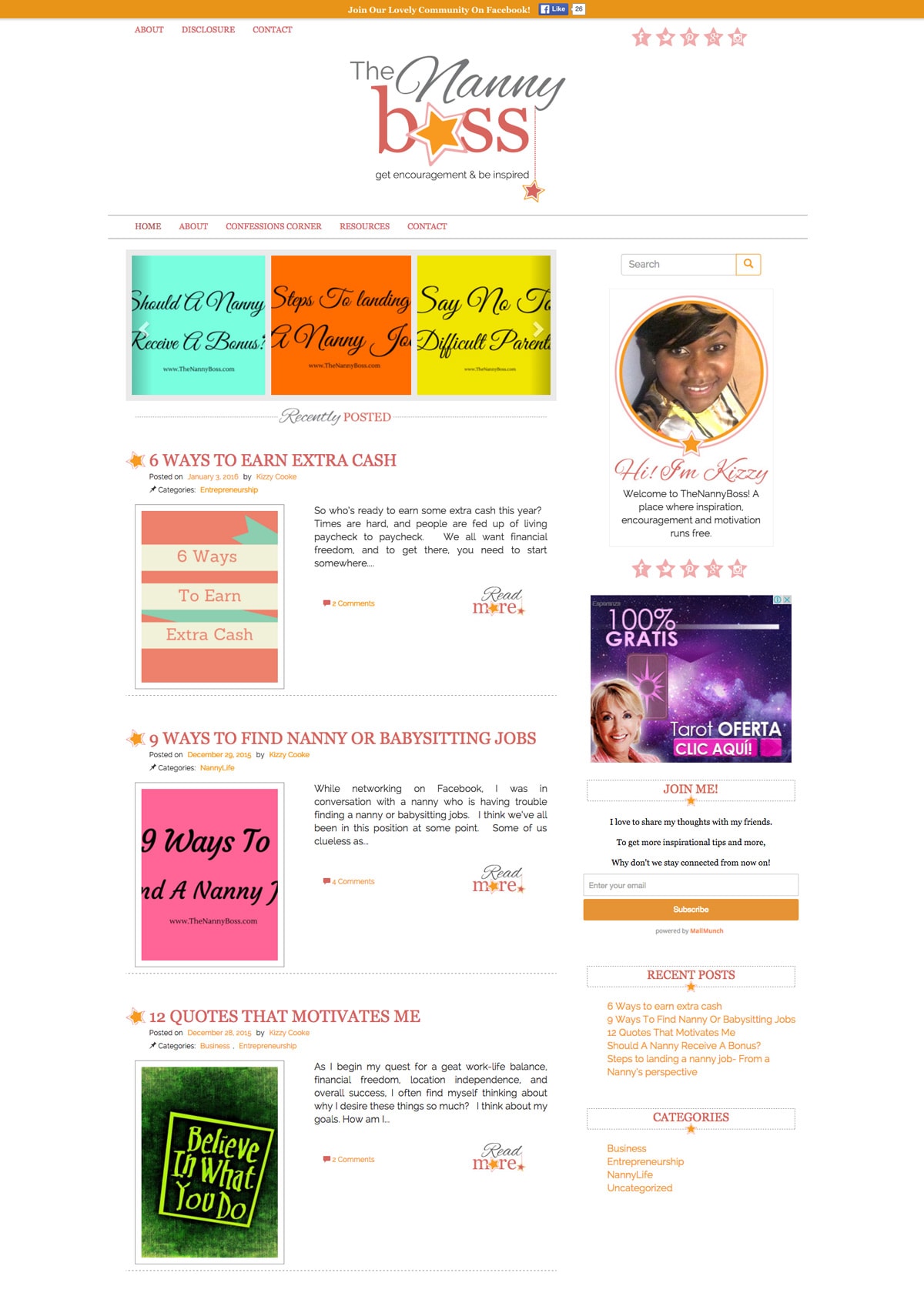 You can always visit The Nanny Boss any time you need HERE!
Hope you like this design,
Happy Blogging!!!