Sandra from The Foodie Affair is of course a food blogger. She shares amazing recipes. She is a super sweet person. She was so certain of what she wanted that the work went really smoothly. She still remain a good friend and I still offer my services in a monthly basis.
The Foodie Affair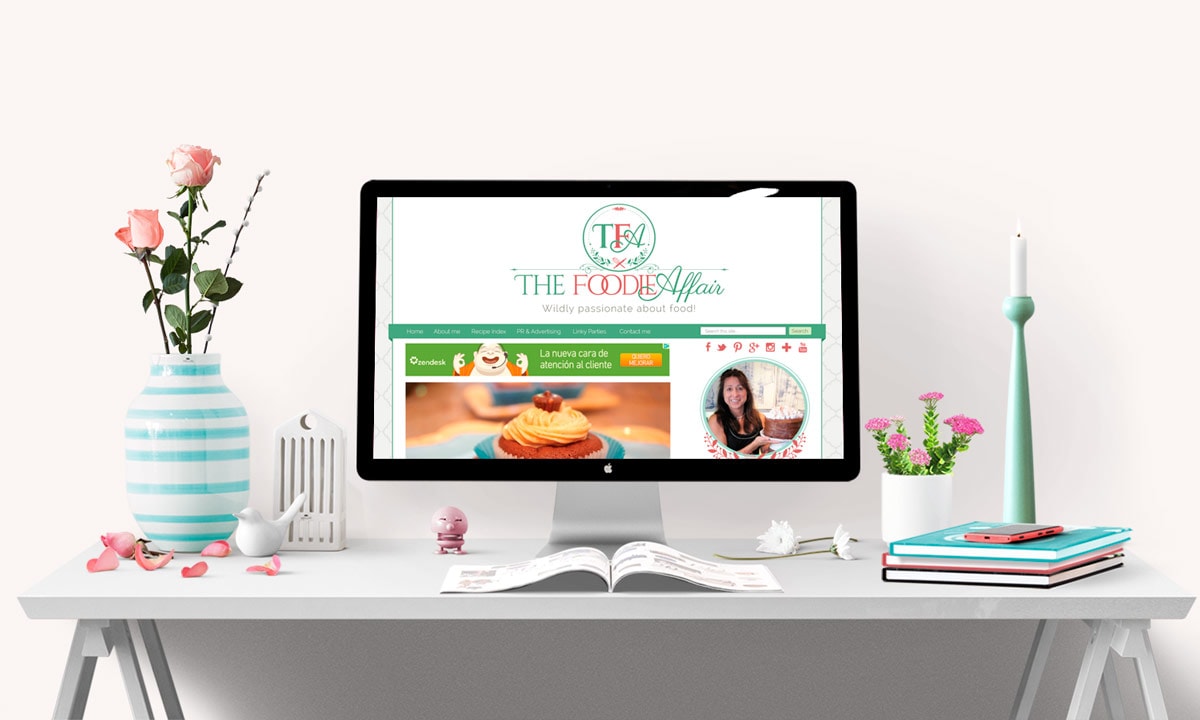 We worked with our TC 360º Package using as a base our own developed theme. Stable, SEO Friendly and 100% responsive.
Her website is clean and give focus to her recipe posts. It's easy to navigate and completly custom designed.
This is how The Foodie Affair looks: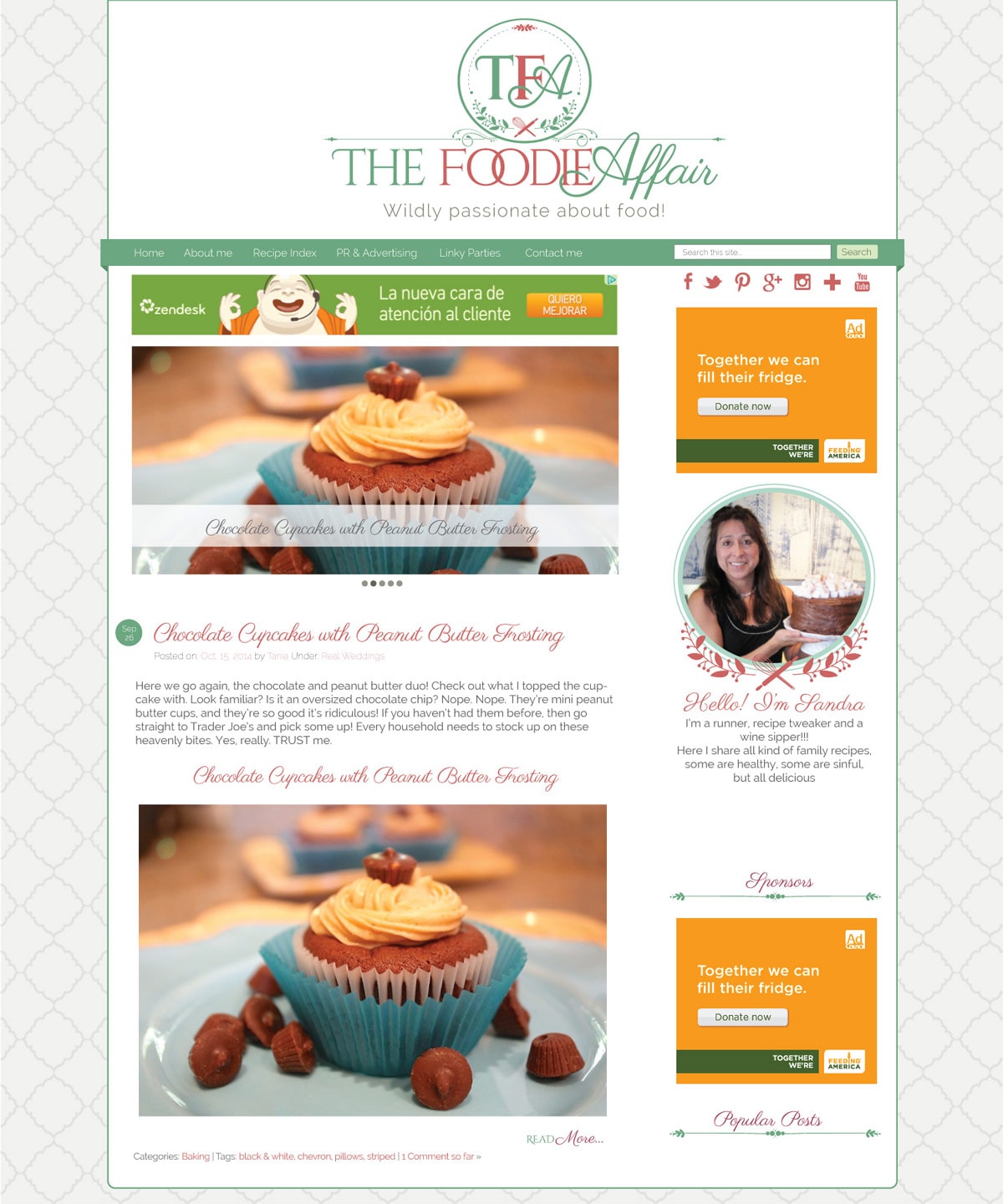 And this her Social Pack: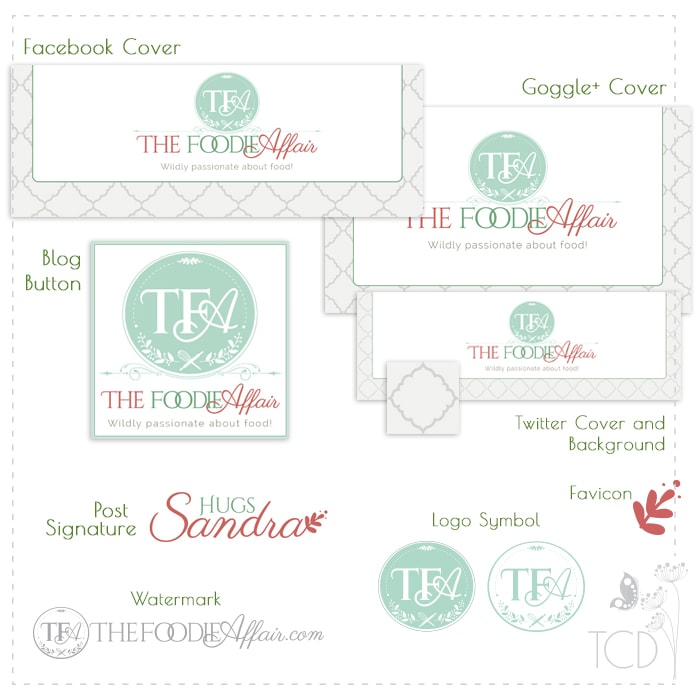 You can visit The Foodie Affair any time HERE
Hope you enjoyed thsi design!