Minnesota Farm Living is a blog about the life of farming of Wanda. She and her Husband raise pigs, corn and soybeans. She was in need of a fresh and clean design for her blog. She needed it to be easier to navigate and more mobile friendly! So glad she reached out to me!
Minnesota Farm Living Blog Design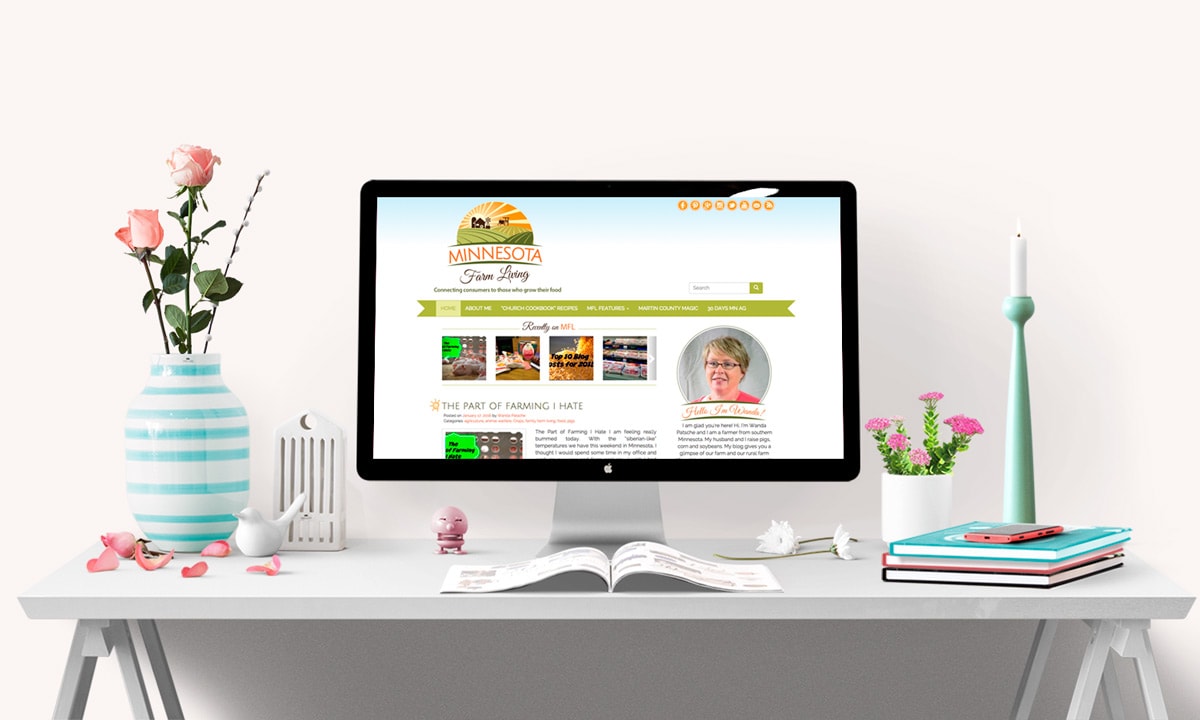 She used our 360º Package wich included not only her blog design but also her social media covers TOO!
This how Minnesota Farm Living looks now: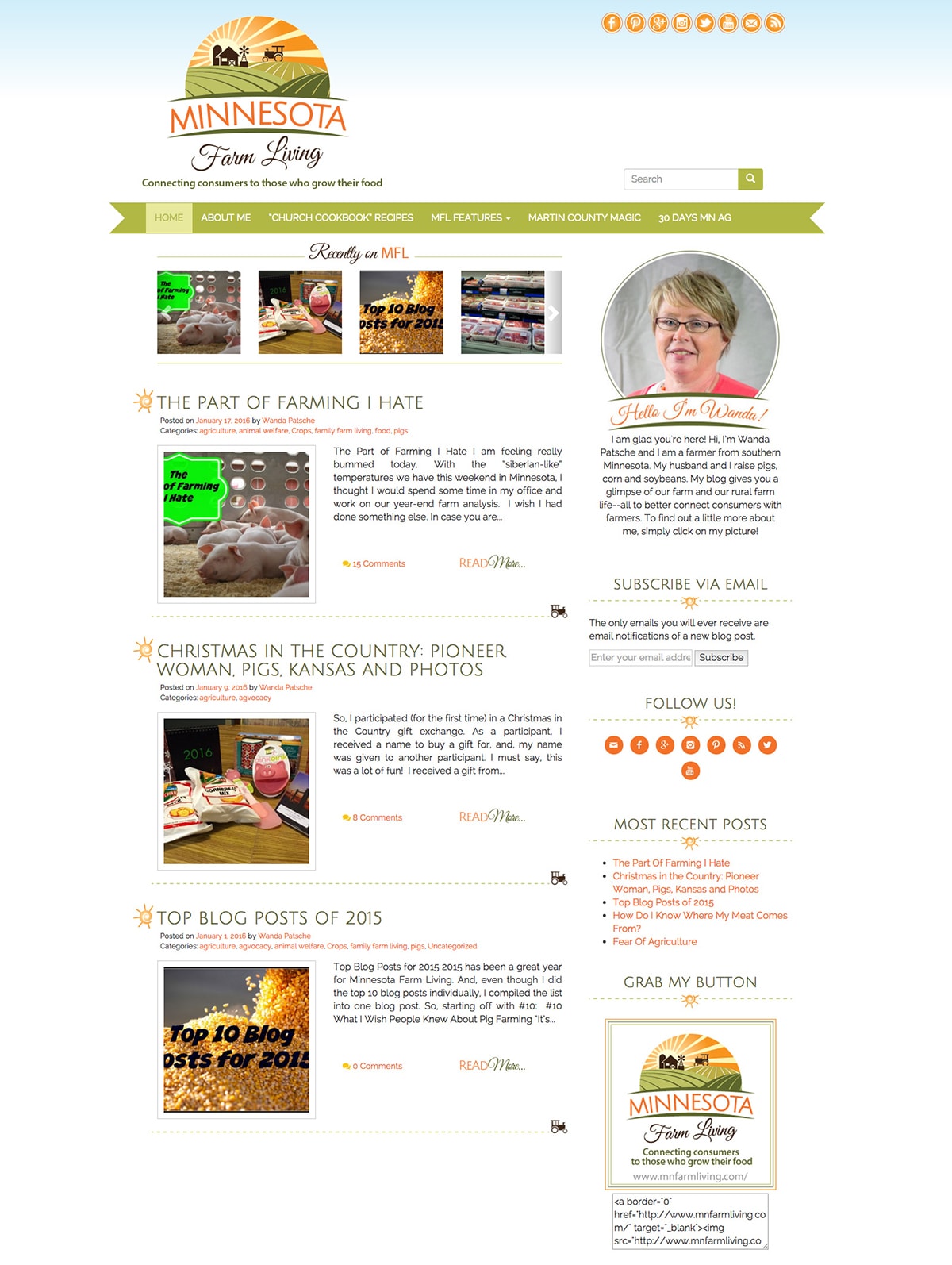 You can always visit Minnestota Farm Living any Time HERE!
Hope you like thsi design,
Happy Blogging!!!