Cindy from Little Miss Celebration is a sweet blogger that I've known ever since I started blogging. She's a Craft/DIY/Lifestyle blogger with lots of great ideas. She came to me because she had her same design for over 3 years and she wanted a fresh new style.
Little Miss Celebration Blog Design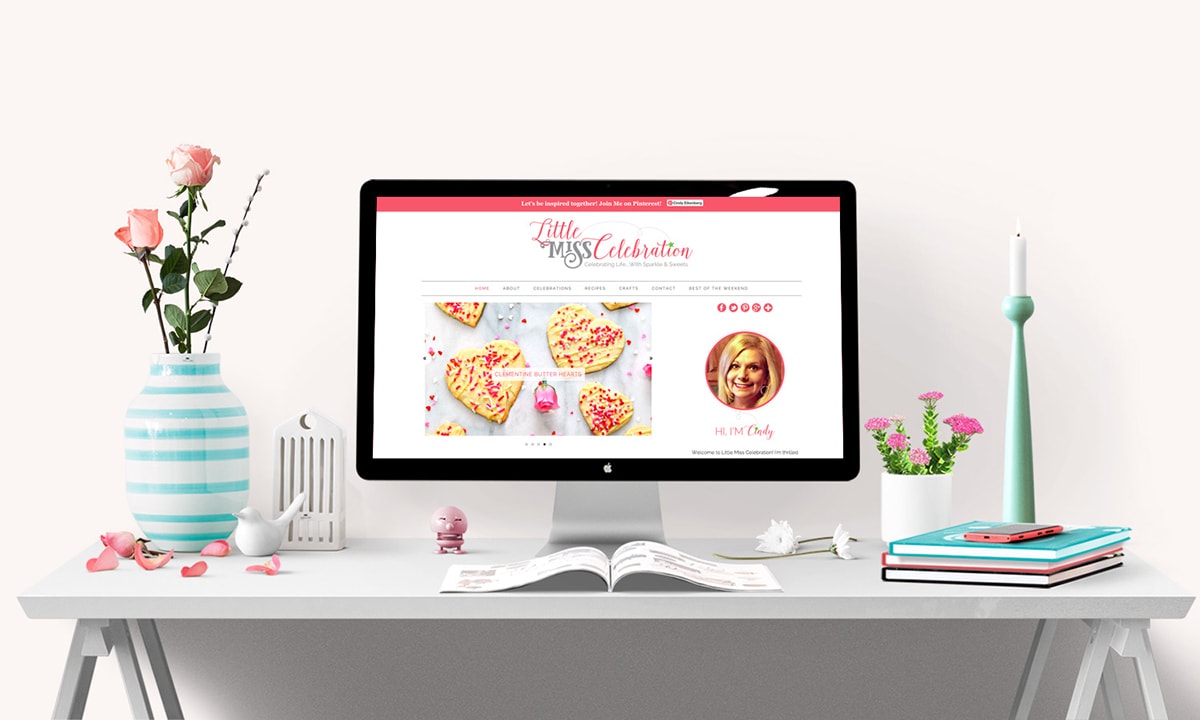 Over her blog, she shares all kinds of pretty things. I love her creativity and useful ideas.
We worked with our TC 360º Package. The design turned out great and we also made all her social media covers!
This is how Little Miss Celebration looks now: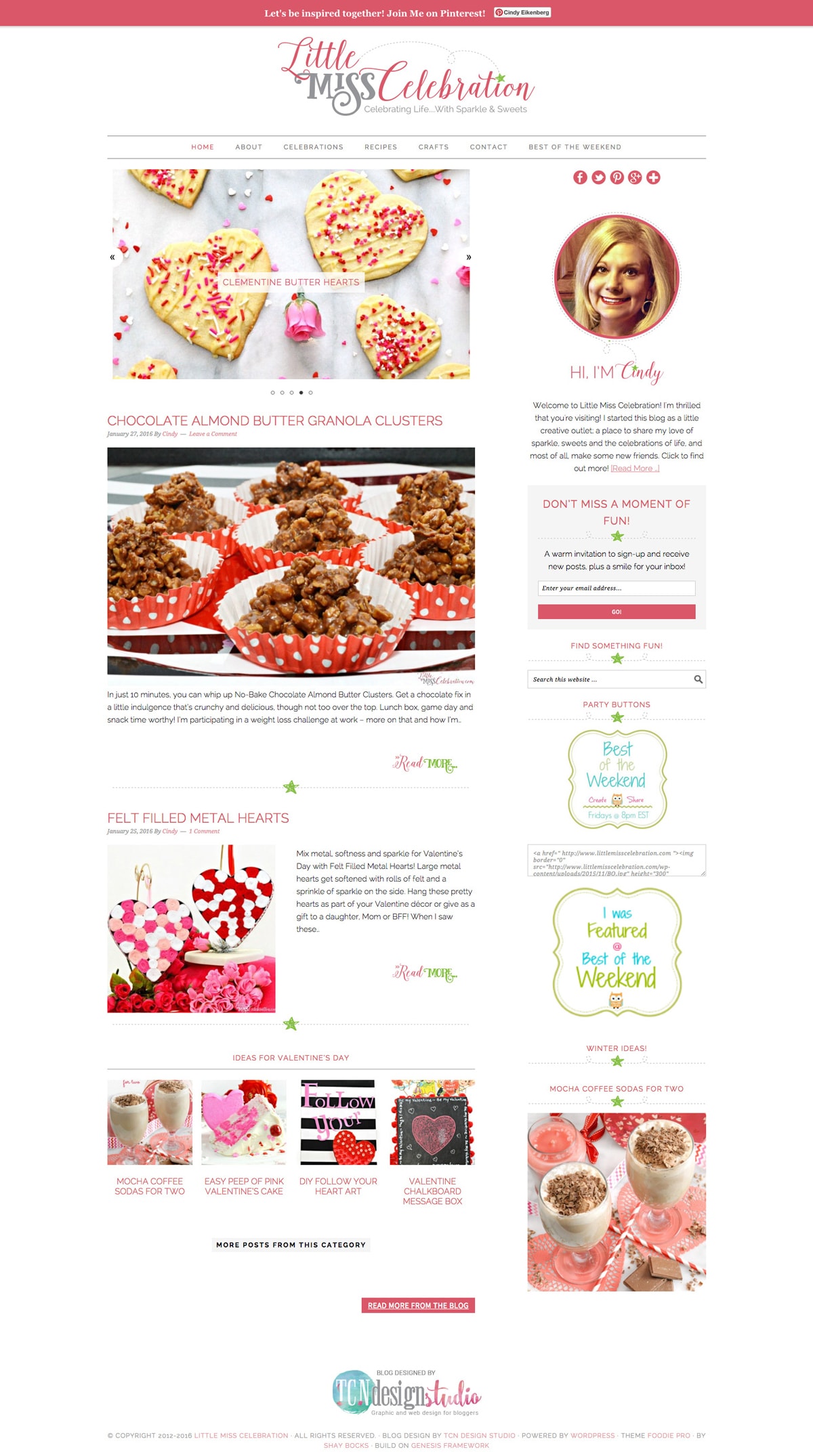 You can always visit Little Miss Celebration for lots of inspiration HERE!
Hope you like this design,
Happy Blogging!