Angela from LeMoine Family Kitchen's blog is a sweet and caring person. She shows her love for the kitchen and share each day delicious recipes! I had the opportunity to help her revamp her blog style with a new Logo and a new Geneis WordPress Theme.
LeMoine Family Kitchen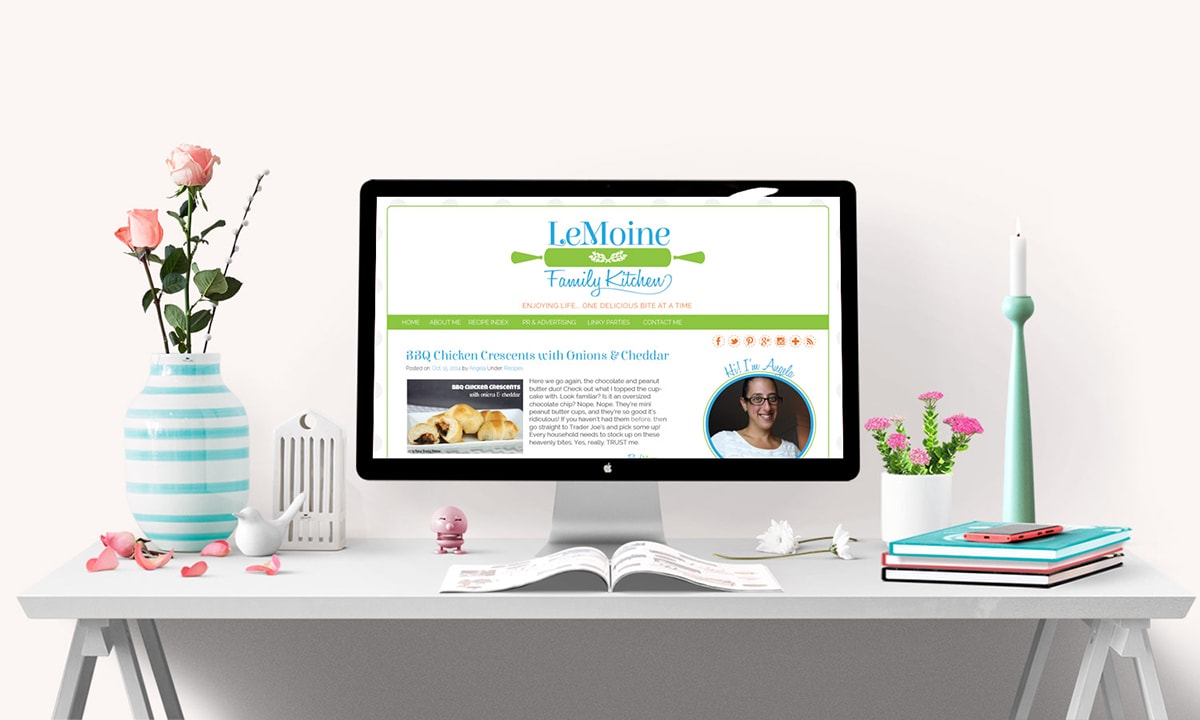 Angela's Design is based in a kitchen tool mixing with the sweetness of a soft cursive font. She used TC Basic Package with a few addons as support services to make her site more SEO friendly.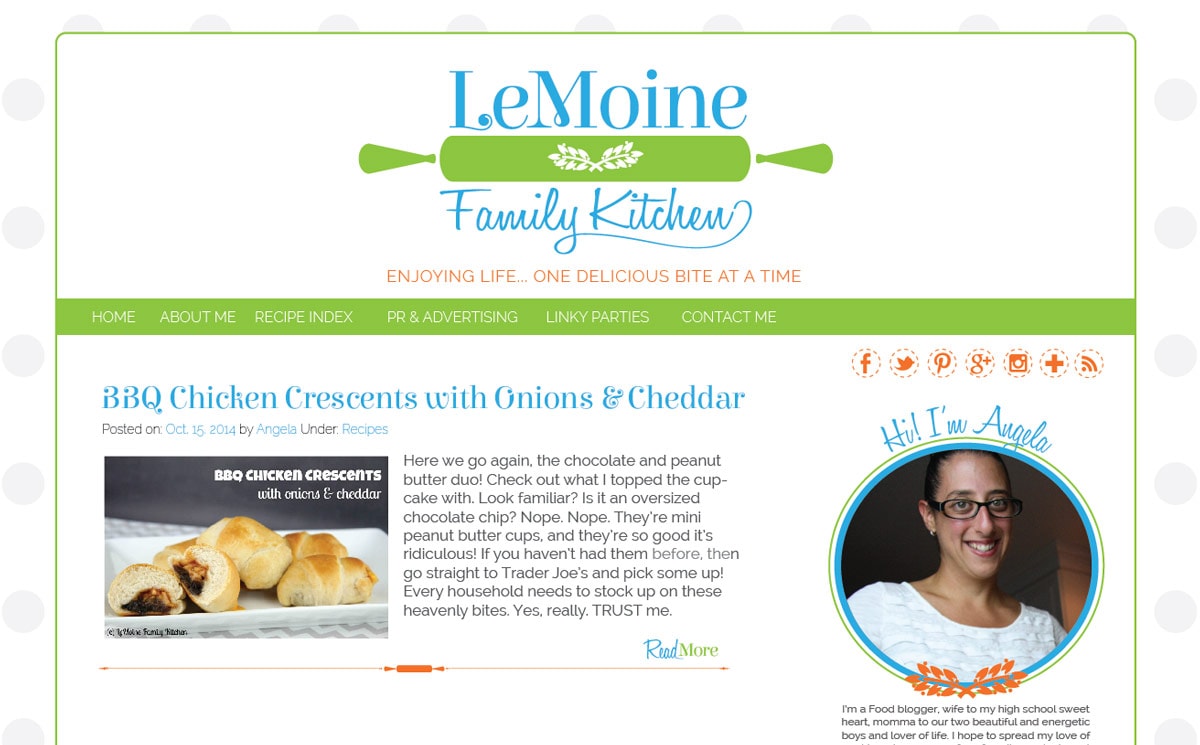 Hope you like it!